"Guys Go For Looks, Girls Go For Status"   The Hold Steady
As you may know by the name of the site I do like nice things. I know its kinda metro but I really like nice shoes and nice sunglasses. I don't know what it is, but I really like shopping upscale even though I dress so casually. I'll wear jeans from K-mart and a blank t-shirt with nice shoes and sunglasses (that I usually pick up at a huge discount). Recently I had the opportunity to head down to the  Aventura Mall to shop (with a gift card that they provided), eat (on their dime), and check out the new Jaguar F-Type (courtesy of Warren Henry Jaguar).
With a starting price of $69,000 for the F-TYPE, $81,000 for the F-TYPE S, and $92,000 for the F-TYPE V8 S, this all-new convertible sports car is sure to fuel your desire. The purity and elegance of the exterior design gives the F-TYPE a lasting beauty.
Lets start with the Jag. Looks +1
This is a devastating looking ride. I can't wait to get behind the wheel of one (I did sign up for a test drive with Warren Henry Jaguar). The new 2014 Jaguar F-Type is one of the sleekest super-cars I've seen in my life. I can't exclaim how beautiful this car is, honestly I think I looks like a work of art, it needs to be this is everything that a two seated sports car should be. The V8 5.0 liter Jaguar engine is as sleek and sexy (at least to me) as a supermodel. The interior is just as sleek.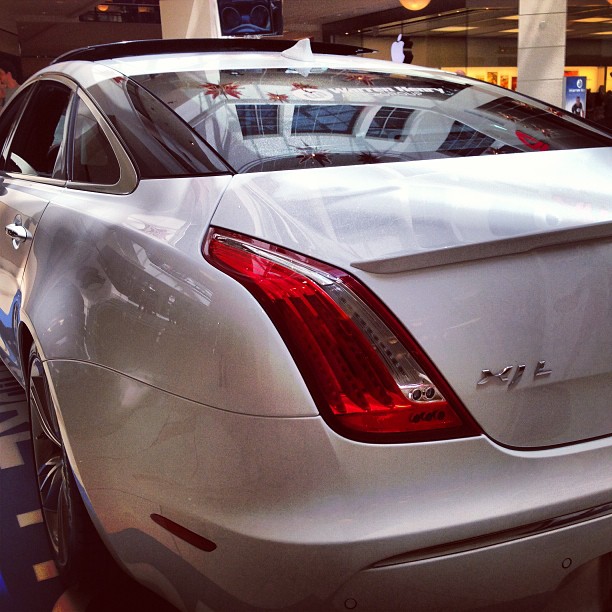 There were three models on hand for us to check out, the Standard F-Type, the F-Type S and the F-Type V8 S. The convertible model is a thing of wonder I'm going to drool when I see one on the road or get behind the wheel of one. I'm going to have to take a trip to Warren Henry Jaguar to take it out for a spin.
Next I moved on to lunch. Looks +2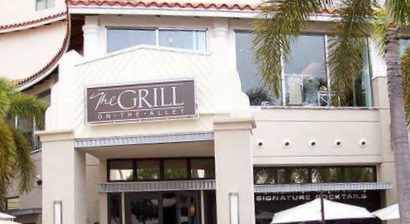 I sat down for an amazing lunch at Grill on the Alley. I was a bit under dressed when I saw the décor of the restaurant but after a moment or two I realized that it was lunch and everyone else was dressed casually. As you all know I've been dieting lately but I was due for an unforgettable splurge meal. Man, did I get what I was asking for. The waiter brought over some freshly baked sour dough bread that with much will power I only took a bite of because I knew what I had in store for me.
For an appetizer I caught some fresh seared ahi tuna sashimi that was amazing. Every bite of this was electric and the plating was elegant. It didn't even need soy, or garlic or wasabi it was perfect as it stood. Then came the main course brazed short ribs with broccoli and mashed potatoes. I haven't ever had a short ribs that were this perfect. Seasoned and garnished to perfection it just fell off the bone and was eating it well past being full. I refused to leave any of the short rib on my plate because it was so great. Our waiter was awesome and wicked nice. Then it was time to shop.
Shopping Looks +3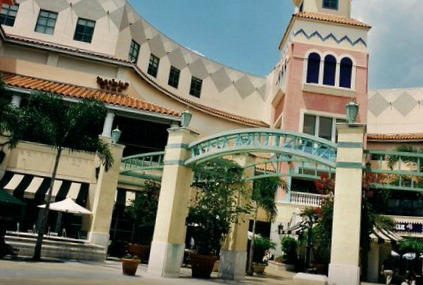 The Aventura Mall is insane. It's gigantic and has every shopping destination that I could think of. This is the #2 most visited shopping mall in the US according to Travel + Leisure. There are more than 300 places to shop for men and women. There are also many other places to eat and shop and just sit and relax or catch a movie.
I've been working out a lot so I decided to pick up a new pair of top of the line running shoes. This was the perfect place to go for it. I also wanted to pamper myself a bit. So I picked up a new pair of Asics and went for a hot shave at the Art of shaving. Now this is straight up a luxury mall with something for everyone.
This mall is one of a kind with an amazing guest service program that caters to our every need. They are multi lingual so that can accommodate every one have an interior shuttle service if your bags get to heavy for you. There is Wi-Fi through the mall so you can stay connected the entire time.
Overall this was an amazing experience. Everything looked great! The Jaguar looked great, the food looked (and tasted) great, and the shopping (and pampering) helped me look great!
For more details go to:
We received a gift card to facilitate this post. All opinions are strictly our own.