I believe food is the greatest medium to communicate and connect. I create accessible, authentic experiences of cultures, designed to open up minds and palates. – Jeff Orlick
How many times have you stepped off the plane at JFK or LaGuardia and dreamed about taking a bite out of the Big Apple? I don't mean just walking into a restaurant in Times Square because you just happen to be in line at the TKTS booth, I mean REALLY dig your teeth into the neighborhoods. New York is a destination unlike anywhere else – as this GetYourGuide travel guide will show – and it's well worth doing your research before you go.
Where do you start? If it were me, I'd be calling up Jeff Orlick.  A resident of the city, Jeff is more than just a tour guide, he's an insider to this community, and he'll show you his favorites, as well as his secrets. Through passageways to the cultures that live here, he'll cherry-pick the most eye-opening, heart-warming experiences. You won't be lectured, you'll be a participant in the most diverse area on the planet.
Do you want to avoid touristy Manhattan and experience the Real New York? 
Do want to participate in a neighborhood and become an insider to the current cultures of the city?
Do you love food and want to explore what the world has to offer?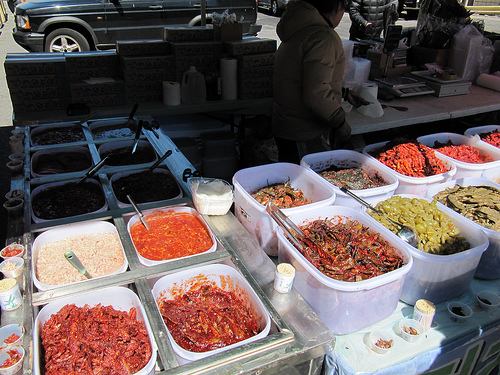 Tastes of the World: Taste around 9 countries such as Peru, Tibet, Nepal, Ecuador, Mexico, Colombia, Pakistan, Korea, India, the Philippines, and of course, New York Pizza. While we're digesting our food, we'll stop in shops and markets and talk to locals to get a feel for their way of life. It's a whirlwind of many different cultural enclaves, all coexisting within one square mile.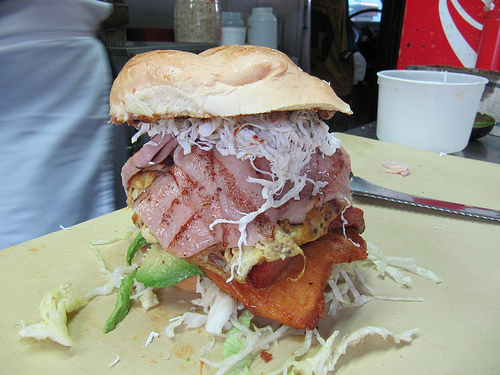 Roosevelt Avenue Midnight Street Food Crawl: Experience the greatest street food scene in NYC. When the sun goes down, street food from Mexican, Ecuadoran, Colombian, Salvadoran, and Dominican street vendors come out. It's an amazing, authentic experience – exploring the haziness of street food laws and the people who are trying to make it in a new country. Whoever said NYC has no good Mexican food has clearly never been to this area around midnight.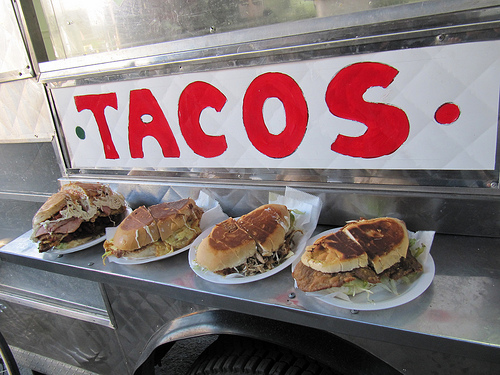 Queens Fiesta Crawl: This explores Roosevelt Avenue during the day, hitting heavily the Mexican and Ecuadorian scenes of Queens. This area is limitless in what we can discover.
More information about Jeff and his incredible food tours can be found at:  http://iwantmorefood.com/tours/
Jeff Orlick AKA Jeffrey Tastes has spent the last 5 years of his life documenting and showing off the cultures of Queens, NY. With mobile apps such as Real Pizza of New York and the Little India Insider, he offers low cost methods of picking his brain about his two areas of expertise: Pizza and Roosevelt Avenue, Queens. His tours, the Tastes of the World and the Roosevelt Avenue Midnight Street Food Crawl, have been featured in major newspapers and television shows around the country. And events such as Woks and Lox, Flushing Mall Grazing Experience, and the 5-Boro Pizza Tour have all pushed the boundaries of thought and gustation.