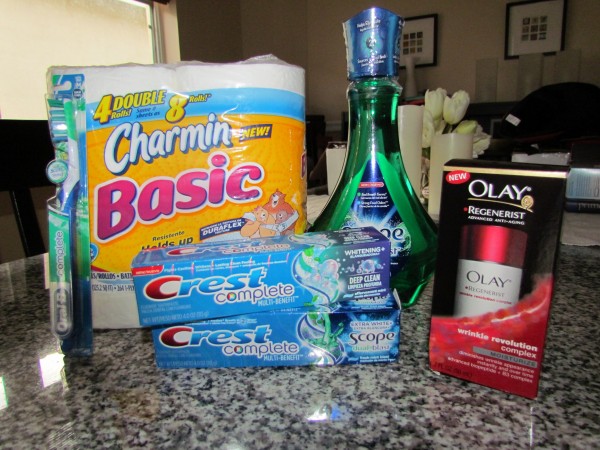 Mother's Day may be over, but a woman's work…well, you know what they say – it's NEVER done. That includes THE SHOPPING. Why is it I feel like even though I've spent a FORTUNE yesterday, that today I need to run back out for SOMETHING? It never fails. The worst is THE WASTE. That cheap paper towel that I bought that's worthless, or the toothbrush who's bristles get bent out of shape in days. Grrrrr….I hate wasting money that could be spent on things like new shoes and handbags.
But, I do like TRYING new products. So, what do I do? I try and stick with the BRANDS that I know and trust. Brands like Crest, Charmin, Scope and Olay have never failed me, so when I'm ready to try a new toothpaste or toilet paper – those are the brands that I'll gravitate to. It just makes sense.
While I've been using Charmin Ultra – this week replaced it with the lower cost Charmin Basic. It's just as strong, although the rolls that I bought were a little smaller than the gigantic ones that I usually buy. All in all it's still an great Charmin product, strong and soft. The best part is that not only does this Charmin cost LESS, but you can also download a $2.00 off coupon on the P&G Try It site.

Ready to blast some good breath? I am. I opted for the new Scope® Dual Blast™ Mouthwash paired with Crest Complete® Multi-Benefit Extra White AND Scope® Dual Blast™ Toothpastes, along with a new Oral-B® Complete Fresh with Scope® Scent Toothbrush. I figure I've got EXTRA breathe protection (I tried to do the math on that – but, it was all fuzzy…just like my teeth before brushing with Crest toothpaste). It got me to thinking that you can get all dressed up in designer duds, add a pair of Jimmy Choo's and if your breathe smells bad you've made a huge faux pas. The $3.75 that I can save with the downloadable Crest Coupons means a few extra dollars towards that Carla Mancini bag I've had my eye on (every little bit helps).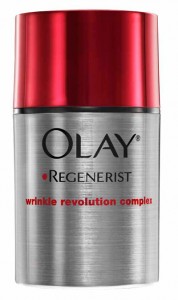 This week I've got dinner plans with the girls and I love nothing more than tossing on a dress, getting all made up and make an attempt at looking GREAT. At my age it means being pro-active with wrinkle control (no, I don't mean ironing my skirt). Olay® Regenerist Wrinkle Complex helps to reduce the look of wrinkles instantly. At the same time it hydrates your skin to reduce the look of wrinkles in only 14 days. That's right – TWO WEEKS and your fine lines and wrinkles will be less noticeable. My question for you is…what is YOUR philosophy about trying new products?
Winner – Sandy A.
GIVEAWAY a Rafflecopter giveaway

I received product to facilitate this review. All opinions are strictly my own.