I participated in an Influencer Activation on behalf of Influence Central for Scrubbing Bubbles®. I received product samples and a promotional item to thank me for participating.
Sounds glamorous doesn't it?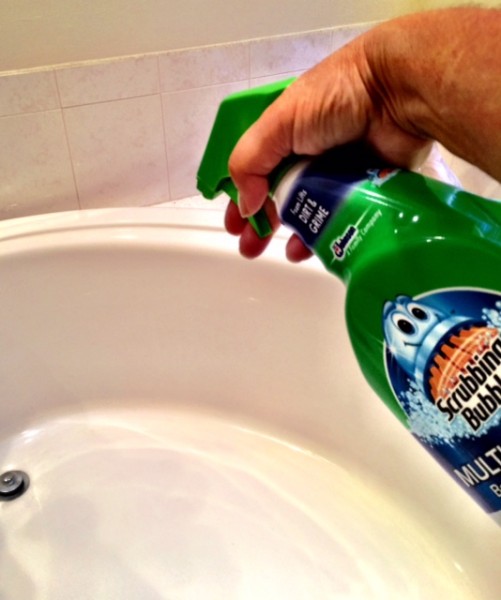 Honestly, while it may not be the first thing that comes to mind when you think of Champagne Living, imagine walking into the mansion and having it be DIRTY…FILTHY…GROSS. When I look around and see that the mansion is not up to par, it usually just needs a good old fashioned scrubbing and maybe some rearranging.
When it comes to having guests over there's ONE room that really needs to shine….the bathroom. A quick pick up in the living room makes it look great, but the bathroom has got to sparkle if my friends and family are coming. Oh, and did I mention that germs have NO PLACE in a mansion (at least not in mine)?
Luckily Scrubbing Bubbles® (the same people who have cleaned my shower and tub for YEARS), have a one and done solution to make my powder room not only glisten, but get rid of 99.99% of viruses and bacteria that may have found their way in. Scrubbing Bubbles® Multi Surface Bathroom Cleaner cleans even hard water stains, soap scum, and those hard to reach spots, leaving them deodorized with a deep clean.
The best part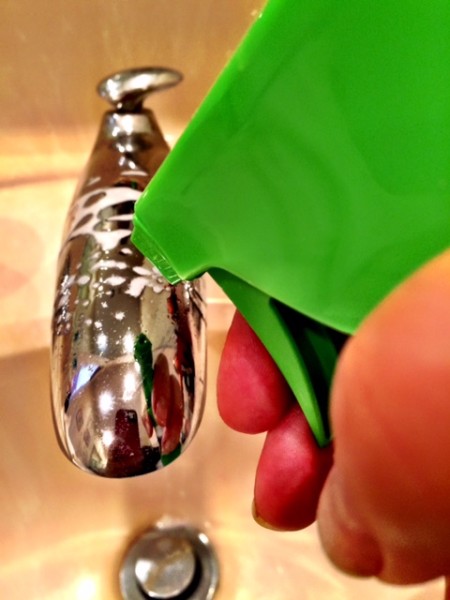 It only takes about 20 minutes using this antibacterial and antiviral formula and VOILA, it looks like you had Cinderella scrubbing away for hours. Then I know my bathroom has a complete clean.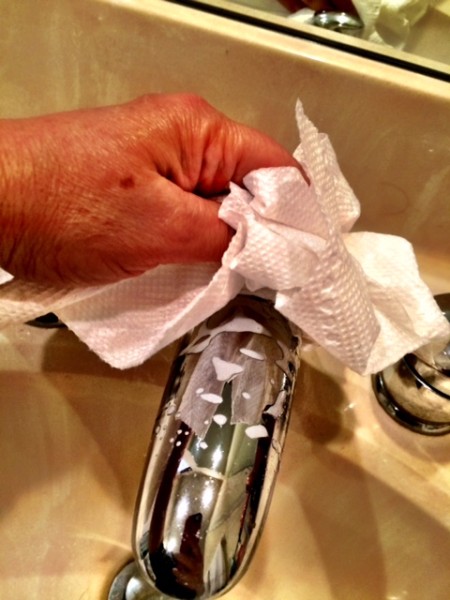 Honestly, I HATE CLEANING Mr. S's bathroom (we have separate baths), and this morning with Scrubbing Bubbles® Multi Surface Bathroom Cleaner in hand I attacked. One look in his sink, and I could see that he didn't rinse it after brushing his teeth or…WORSE…shaving. It was B-A-D!
I sprayed down his vanity completely
Because there was hard crusted on toothpaste, I let it sit
A quick wipe with some towels and the old luster came right back – from the sink to the faucets!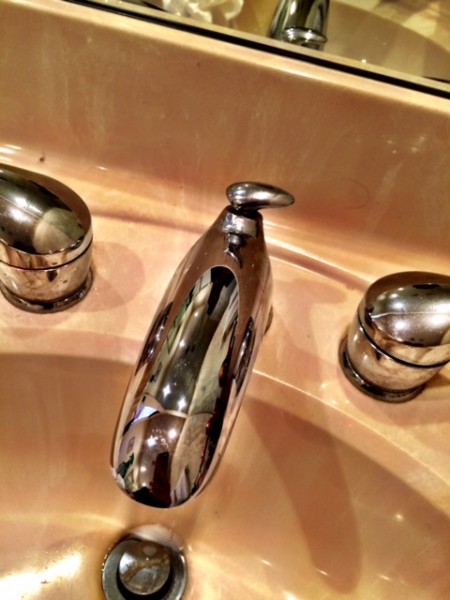 Available in Lemon and Fresh scents (lemon is the smell of clean to me), you can take advantage of the over 40 years of experience of Scrubbing Bubbles with a simple spray.
Not so fun facts from the Scrubbing Bubbles® Dirty Work Index
Did you know? Two out of five MEN admit to peeing in the shower?
Did you know? 60% of people flush with the seat UP, allowing bacteria to spray out & cover the area with dirt? – GUILTY
So, YES…when it comes down to it, while the act of cleaning may not in and of itself be glamorous, the result IS!
DETAILS