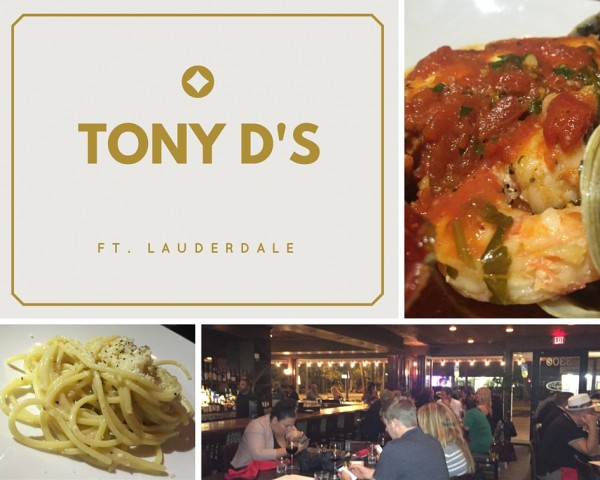 I'm always excited about food, who isn't? 
When I found out that there was a new Italian joint, called Tony D's, by the beach by my place I was even more excited.  When I found out Tony D's was the second location of a Rochester, NY staple I knew I had to try it.  I grew up on the amazing Italian eating experiences on Providence's Federal Hill and had yet to find anything similar in South Florida.  So how does this stack up?  We shall see!
We started the meal with some amazing wine and eagerly awaited our first course.  This also gave us time to admire the décor.  Tony D's is a very large space with two dining areas and a wraparound bar that faces both sides of the restaurant.  The entire front of house is set up perfectly for the area that it is in.  It is upscale but still accessible and well ventilated for the area.  The setup is absolutely perfect.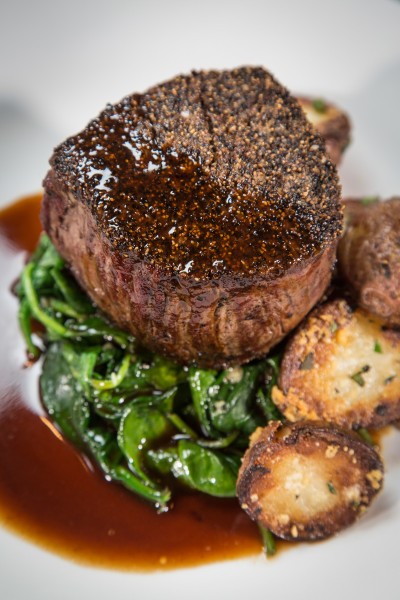 Just in time the first course came out. 
The Tony D's Meatball.  This was without question the highlight of the meal.  The meatball had the perfect meat to sauce to cheese ratio.  It was the perfect starter to my meal.
On to the next course Sicilian Style Calamari Salad, a nice balance after the meatball. Made with fresh calamari and celery, fennel, capers, parsley, lemon, sweet peppers, pepperoncini and olive oil it reminded me of an Italian ceviche.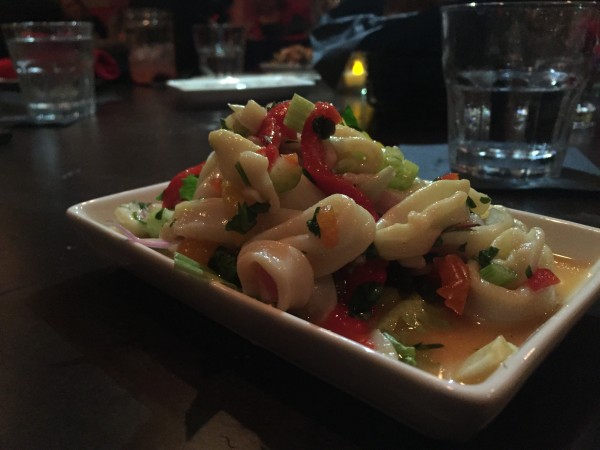 The heart of the meal
As the courses started coming out, they began to get a bit heavier. We opted for some Spaghetti Cacio E Pepe, a very simple dish of al dente pasta with butter, pepper and Pecorino Romano cheese.  This was quickly followed by an epic portion of Zuppa Di Pesce.  The seafood was cooked to perfection, and the Brazilian Lobster and Jumbo shrimp were poached just the way I like them.  The final main course was the Grilled Bavette Steak Alla Tagliata.  The sliced rare (just how I like it) hangar steak was well seasoned and was my second favorite dish that I sampled (other than the meatball).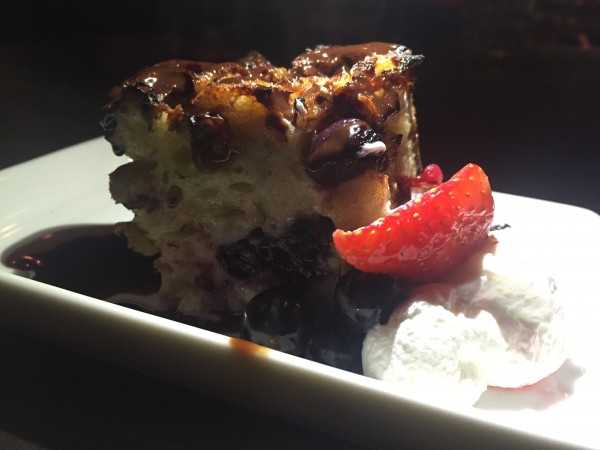 The meal concluded with Mixed Berry Golden Raisin Bread Pudding with a Chocolate Ganache and Whipped Cream.  One of the most interesting bread puddings I have ever had.
To wrap things up 
Great Wine
Great Proteins
Great Space