I am taking part in a campaign for Sears Home Appliances and Services. I figured it was PERFECT timing, as we just bought a house & it needs MAJOR upgrading.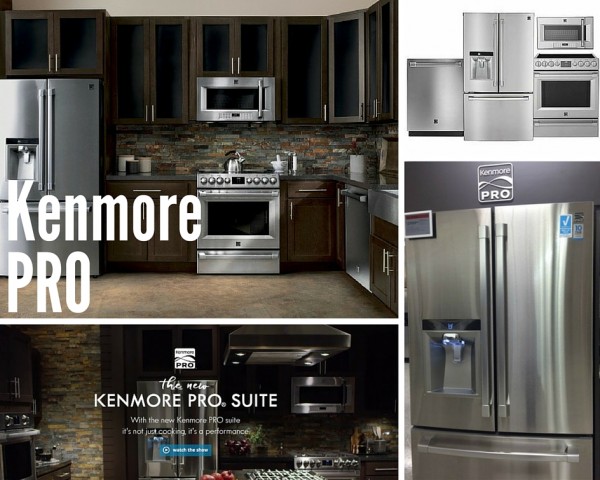 It's been about three months since we've moved into the new house. I went GUNG-HO when I first began remodeling and redecorating. Then the entire project came to a SCREECHING HALT. I had hit the road once again, spending time in Europe and the OTHER coast. Once home it was the holiday season, so life was focused on parties, dinner and family. Yesterday I walked into my office and the kitchen and realized…there's still so much left to do.
Back to Sears Home Appliances and Services 
Walking around the appliance department for me is like putting out jars of candy. My head turns with every new feature, every fun tech addition and all of the shininess on the showroom floor. But, when the glitz and glam of newness wear off, I know that I want a refrigerator and stove that will LAST. The one's at my house are 20 years old and still going strong. They look dated, but they work well. I'm determined to find the same….appliances that give me the updated, fresh appeal, but have lasting power.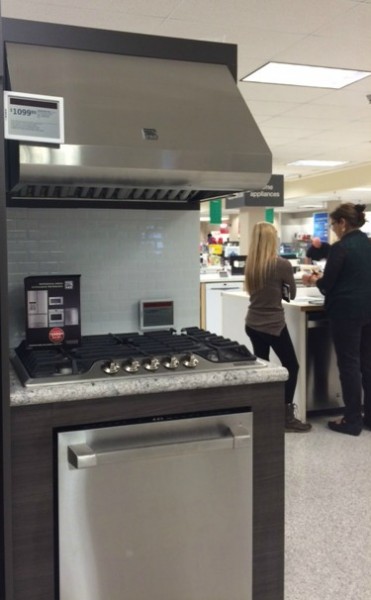 My goal is to find appliances that TRULY fit my needs. I am not an amazing cook (I married a man who owned restaurants), but I'm still left with the task of making certain that dinner is on the table each night, and that the house is stocked. While shopping for a new refrigerator and range, I decided to make a list of my issues. Because I'm not a natural cook, I am a little more needy in the kitchen. Luckily, I found help.
COOKING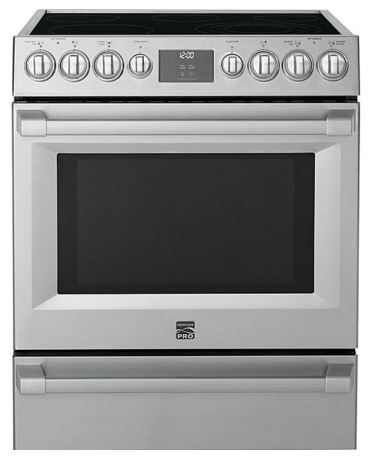 Problem: I hate to wait for the oven to pre-heat, so my timing is ALWAYS off.
Solution: Kenmore Pro ranges have Accela-Heat, a time-saving new technology eliminates the need for pre-heating for food items that take 10 minutes or longer to bake.
Problem: I love to bake, but right now my oven doesn't cook evenly. So one side may be done, while the other side still needs a few more minutes.
Solution:  A Dual True Convection Oven in the Kenmore pro electric range that I looked at preheats quickly and delivers even cooking results.
Problem: Because I'm always afraid of undercooking meat I have a tendency to OVER cook it.
Solution:

The installed

 Meat Probe takes the guesswork out of preparing the perfect roast.
STORING
Problem: Getting ice from a bottom freezer is a chore for my 6'2″ husband
Solution: Even though the Kenmore Pro Refrigerator has a bottom freezer, the ice maker is in the door.
Problem: Wine storage. My current refrigerator has room for ONE bottle. My site is called Champagne Living – I've got STANDARDS.
Solution: This fridge offers a Cantilevered 4-bottle wine shelf!!!!
Problem: Wilting lettuce. No matter what I do, I find myself tossing out the rest of the head every other day.
Solution:

 Vegetables stored in the AirTight™ Crisper retain weight and moisture longer, when compared to a standard crisper bin, resulting in fresher produce.
The GOAL
To FINALLY be able to invite our friends and family over for a house warming party.

Homeowners want owning a home to be simpler yet many brands want you to become a home expert. And you're too busy living in your home and living your life outside the home to know everything about the complicated world of your house. Well guess what? You don't have to. From appliances, to repair, to parts, to warranties to home improvement, ONLY Sears has the unique expertise to take care of your house so you can enjoy your home. Sears is House Experts for Homeowners.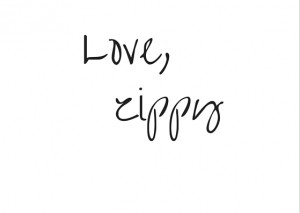 This is a sponsored post written by me on behalf of Sears Home Appliances and Services.