This is a sponsored post written by me on behalf of hhgregg for IZEA. All opinions are 100% mine.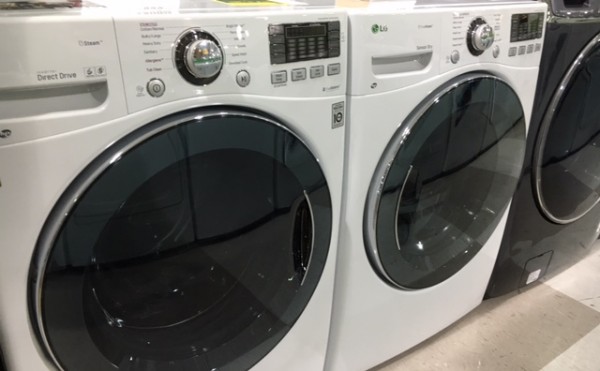 The new house
I'm not even calling it "the mansion." After living in a McMansion, we downsized. I wanted fun, funky and a place that I could retire without having a home that looked perfect, but instead was a reflection of who I REALLY am.
Along with that came
We knew when we bought our new place that it hadn't been updated in 20 years or more. The carpets were pink, the counter tops Formica, the bath & kitchen had old curling linoleum flooring, and the appliances… Oh, the appliances. While they work, I sometimes get the feeling that an old wringer washer would do a better job.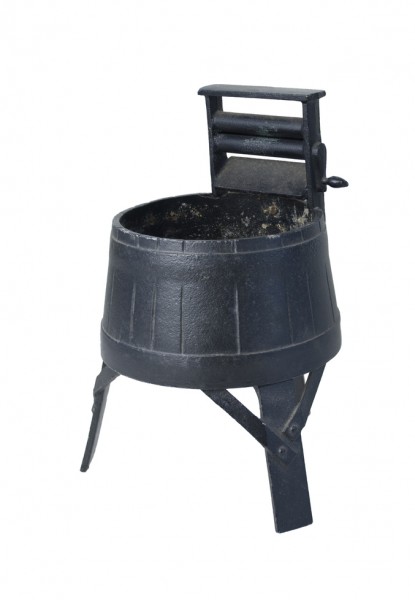 This month I've
Bought a new pump for my sprinkler
Had the trees pruned
Replaced the cartridge on our pool filter
Installed a new kitchen faucet
Began looking at washer/dryers at hhgregg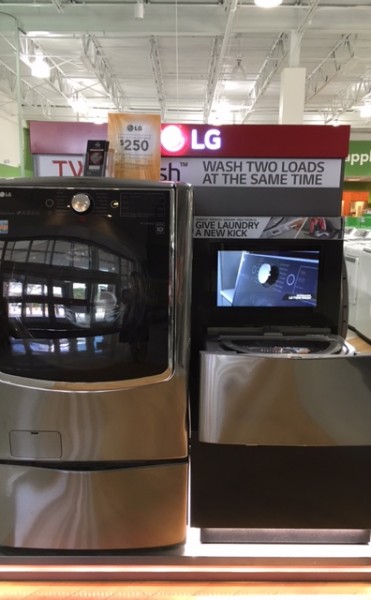 I figured that I'd begin in the laundry room
Having to purchase ALL new appliances is a bit overwhelming to me, so I figured that I'd begin with the easiest to buy – a washer/dryer combination. I walked into hhgregg last week and IMMEDIATELY SAW IT. The new LG Twin Wash System  was positioned in perfect view of the entrance. I peered up and down the aisle briefly before coming back to watch the demonstration of this combo.
'
Oh My Goodness
With only Mr. S and I at home, my laundry running has been condensed to twice a week. For those of you in the midst of diapers, playground dirt, and more, I understand the jealousy. However, that striped shirt that I love (OK, so I have more than a dozen of them, but only ONE is my favorite) gets worn only ONCE PER WEEK. I'd wear that shirt every other day if I could, but I just can't justify running a load of clothes for ONE SHIRT.
The LG Twin Wash System has a regular sized washer and a SECOND ONE (on top) for small loads….like my favorite striped shirt. This allows you to do two loads at the same time with turbo wash capabilities. The main washer is a front loader with a turbo wash and even a STEAM cycle. The SECOND washer is hidden in the pedestal. You simply pull out the pedestal drawer and VOILA, a small top loading washer is hidden.
Next up…the TV
Once we've gotten the appliances down, I'll be moving on to Mr. S' FAVORITE electronic…the television, and while I was at hhgregg I grabbed a look at the new LG OLED TV! It's sleek, sexy and combines INCREDIBLE picture quality with a picture on glass design that outdoes EVERY OTHER television on the market. With colors that are more VIBRANT on an ultra thin, light (with the option of the new curved models) unit, you can experience your entertainment the way that you've always wanted….in Full HD or 4K.
hhgregg
I love the pricing, delivery, etc. at hhgregg and noticed that they were running an amazing sale on this system. Better yet, I got to see a demonstration of LG Twin Wash System, so I didn't have to guess how it works. I also talked to a very knowledgeable sales associate who was able to answer all of my questions (including set-up and delivery concerns that I had). I like that hhgregg takes pride in helping its customers get the best products to fit their lifestyles.
The  LG + hhgregg Play For Keeps Sweepstakes
Enter via Scratch'n'Score In-Store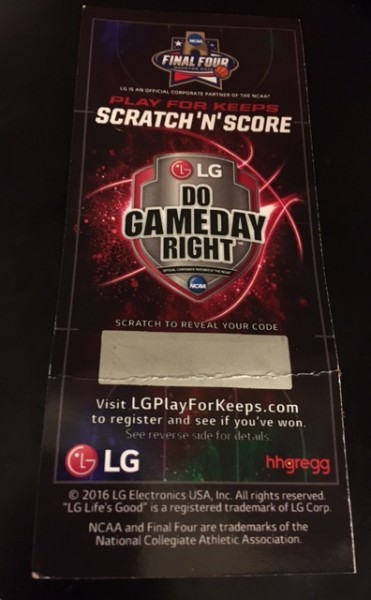 While I was there I picked up a SCRATCH 'N' SCORE card. There are two ways to enter this amazing sweepstakes, and by heading to your local hhgregg and picking up a card you could win prizes that include:
LG 65" Class OLED 4K TV
LG Soundbar
LG Twin Wash™ Laundry Pair

and INSTANT WIN PRIZES

 of hhgregg Gift Cards
In my local hhgregg they were located by the LG Twin Wash System and the LG OLED TV at the demonstration area.
Enter online
You can enter RIGHT NOW…while you're online as well at the LG + hhgregg Play For Keeps Sweepstakes. Online prizing include:
GRAND PRIZE

  LG 65" Class Super UHD 4K TV

      

WEEKLY PRIZES

  hhgregg Gift Cards
So, what are you waiting for?