Are you in the market for a new lawnmower? Have the prices of a new lawn mower made you consider whether it's worth it to purchase a used one? We're here to compare the pros and cons of new vs used mowers. We'll also review a few expectations of each, including maintenance and repair needs, to help you choose the right option.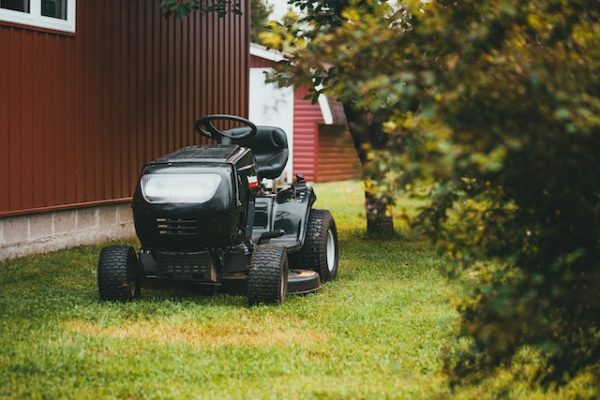 Pros of a New Lawnmower
The most obvious advantage of a new lawnmower is that it's new. A new lawnmower comes directly from the manufacturer or seller and hasn't had any previous owners. Many newer lawnmowers also come with a warranty, meaning any repair needs that occur within the time frame are completely covered. However, you shouldn't expect to need major repairs within the first few years with a brand-new lawnmower. New lawnmowers do still require preventative maintenance.
The confidence that comes with a brand-new mower may be what you need if you rely on it for income. Business owners may not want to deal with expanding a business with used equipment. Shopping for a new lawnmower may also be easier since you have more control over brand, size, color, and features. You're also more likely to obtain financing when buying a new mower than a used one. New lawn mower prices also often include shipping or delivery fees. Otherwise, you may be on your own to transport your new lawn mower to your home or business.
Cons of a New Lawnmower
The biggest disadvantage of a new lawnmower is the price. Like any other brand-new purchase, you can expect to pay top dollar for a new lawnmower. Of course, the offset is that your repair costs should be less in the first few months or years of ownership.
There may also be some learning curve with a new lawnmower, especially if you choose one with features you didn't have previously. You also don't always get the opportunity to test out a new lawnmower. Lawnmower salespeople are less likely to let you take a brand-new lawnmower outside to find out how it works. Of course, most plans do have return periods, allowing you to return without questions, but transporting your new mower back and forth can be a big hassle.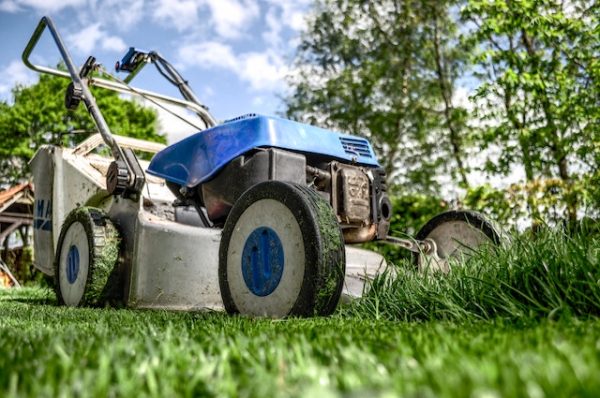 Pros of a Used Lawnmower
You can score a great deal on a used lawnmower, making this the best option if you're looking to save a few dollars or maximize your landscaping business profits. People don't use their lawnmowers as frequently as vehicles, so if you buy a used one, you may still be able to find one with a lot of life left.
It's usually a good idea to take your new-used lawnmower in for a preventative service appointment before using it just to ensure everything is working as it should. Depending on the deal you get, though, you could still save a ton of money, even with adding the purchase price and lawn mower service and maintenance fees.
It's usually easy to test out a used lawnmower before purchasing. If you buy from a private seller, simply ask them if you can take a quick swipe around their yard. Very few people are going to turn down a free grass cut. Even if you buy from a used reseller, most will be willing to let you try it out. If you do decide that a used lawnmower is the right option for you, it's usually best to buy something in person that you can test drive.
Gather as much information as you can about the lawnmower, including the previous owner's purchase date and the number of usage hours. (A high use count doesn't necessarily make it a bad choice, just that an inspection is even more important). It's even better if the seller has maintenance and repair records available.
Cons of a Used Lawnmower
Buying a used lawnmower will usually get you the best price, at least up front. However, choosing the wrong lawnmower, such as one that requires a lot of repairs, could actually end up costing you more. It's important to complete a thorough inspection of any used lawnmower before purchasing it. Consider things like the condition of the tires, spark plug, filter, and blades. Some of these are easy repairs, but many small problems can quickly add up in price.
Used lawn mower purchases don't typically come with a warranty, meaning keeping up with routine maintenance is even more important. Another downside of a used lawnmower is that you have limited buying options. You can't just walk into a store and order the size and brand you want. Instead, you have to shop from what's available, whether that's through resale shops or an online buy-sell website.
Used and new are your options when shopping for a lawnmower. Buying used or new comes with a set of pros and cons that are important to consider. Additionally, whether you choose a slightly used or brand-new lawnmower, you'll still want to prioritize ongoing maintenance to ensure optimal performance.