When I moved into the new "mansion" a few months ago, I had the usual installations. The electric and water were turned on, and I had my cable company to come out and hook me up with TV, internet and phone service. While he was there, he attempted to sell me a home security system FOR the cost of the equipment (he was extremely vague on how much it would cost me) PLUS $30 a month for the first 12 months.
Of course I wondered
How much would this equipment cost me
What happens AFTER the initial 12 month trial is over.
Why should I have to pay almost $400 per year plus tax and even more the following years?
I live in a great neighborhood, which means that I could be a target for break-ins. Yes, I've got a dog…but we crate him for his own safety when we're away from the house. Can I count on my neighbors to keep a watch when I'm not home? What if THEY are out as well?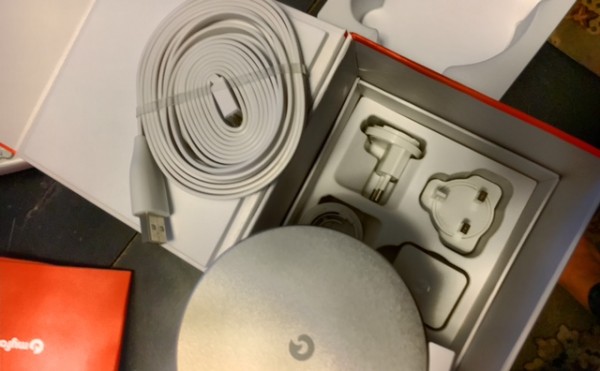 I need a FOX in the neighborhood
I knew that I wanted more than those battery operated camera systems, I wanted a camera that wouldn't run out of juice. I also needed an alarm system that would scare the PANTS off anyone trying to get in. That combo costs a pretty penny when bundled with a monitoring service. Remember that $360 per YEAR I talked about from my cable company? Add HUNDREDS to rewire and then hook-up the cameras and alarms, and I'd have NOTHING left for the thieves to steal (except an expensive security system).
All of the above
is why I recently installed the Myfox security system. You see, I was able to get BOTH a security system AND a camera (or as many as I need) and it all comes through my mobile phone. Including the ability to alert the police
The system
The Myfox System consists of parts that you can mix and match and add on as needed.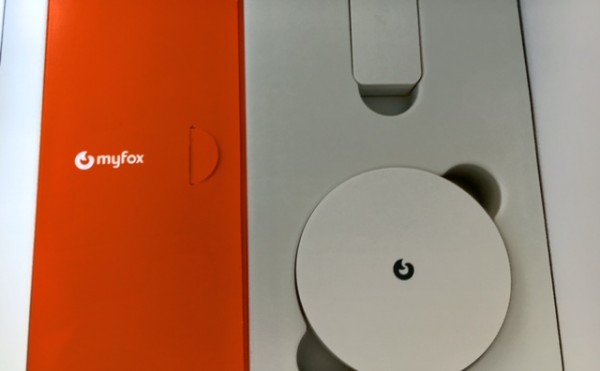 The MyFox Home Alarm
This sleek white and silver unit, is easy to place in any room. It comes with 1 IntelliTAG™ anti-intrusion sensor, 1 110dB Siren with light and audible signals, 1 hands-free Key Fob for automatic user recognition, and 1 Link for wireless connectivity. Unlike other systems, this alarm can detect break-ins BEFORE THEY EVER HAPPEN. No waiting to look at your phone to see who is in your house. With the IntelliTAG smart sensor, an alarm goes off when an intruder attempts to break in any door or window equipped with the sensor.
It's easy to arm and disarm it, either from the key fob that comes with the set (it is currently on Mr. S' key chain) or via an app – which I prefer (since my phone is always in my hand). The nice thing is that the app for My Fox is both accessible on android and iPhone.
Set up is quick and easy, since you simply stick the IntelliTAG's on doors and windows and set the system up through your existing home wifi.
During a power outage, Myfox Home Alarm's battery backup provides autonomous operating time up to 3 hours, ensuring complete operational functionality including programmed settings.
The best part is that it can tell the difference between NORMAL movement and a break-in. So, Clem (my mini bull-terrier) doesn't set it off while chasing a ball through the house or jumping off of the sofa.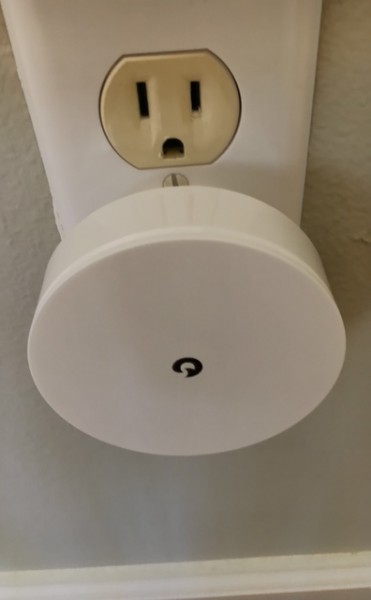 Somehow they've figured out vibration patterns and can tell the difference between every day movement and events and threats. SO…that IntelliTAG on your door can detect a break-in WHILE THE DOOR IS STILL CLOSED!! My Fox is the ONLY home security system that can prevent break-ins before they happen.
I can see you
Or ANYONE in my home via the MyFox camera. Don't tell Mr. S, but I can turn it on without him even knowing…and SPY on him…but it got BORING real quickly, since that football game he watched, followed by a few vintage auto auctions meant he was sitting in one spot on the sofa ALL DAY LONG.
I've had other camera systems, but they've all run on batteries. That meant that when the battery died, so did the camera. My new MyFox camera plugs into the wall and the shutter can be turned on and off via Mr. S' key fob or my mobile app.
WITH
HD video with night vision, a 130° viewing angle with Magic Zoom
Remote viewing
Two-way audio communication
Motion detection with automatic video recording
Smartphone alerts
Battery back-up to insure autonomous functionality and recording during a power outage.
A wall-mount kit available if you'd rather not sit it on that bookcase
Up to 7 days continuous recording (with premium subscription plan)
iOS and Android compatible
Hopefully, I'll never need it. But, at the very least I get peace of mind when I travel. PLUS, I can check in on Mr. S and Clem while I'm gone (I just have to remember not to startle them by talking through the app (my voice comes out via the camera). But, I can still check in to make sure that they're all okay.
Myfox also recently introduced offer two new bundle packages online to offer savings to users who wish to purchase multiple key fobs and sensors to feel secure at home.


Note: this post was sponsored by My Fox. I received a unit and compensation, but as always opinions are strictly my own.