1. It's kind of a cocktail to make somebody laugh with something.
As the voice of sly fox Nick Wilde, Jason has seem to be a master bartender, as I found myself laughing and shaking my head in the "oh yeah" way.  According to him, you don't realize how many little components there are.  When you tell a joke or a story there's inflection and then there's facial gestures and it's a pretty strange thing to just hope that the rest of the recipe gets cooked in the right way.  
2. As a dad, it's very cool to be leaving home to do a job that I can prove that I was actually doing.
Sometimes you forget that the people on the screen are moms, dads, sisters and brothers. Hearing him talk about his two children and how he introduced the film to his older daughter, but is waiting until the younger one is old enough to understand that it's daddy behind the voice of the character made him all the more real.
When a kid movie comes out, like you have to take them and you just hope that it's good, and if it's not good, you are still buying a ticket to it.  You still have to sit there.  You just might catch a little nap, you know?  But with this one there won't be any napping cause there's — this company is so good at braiding  stuff in there for us that whether it be thematic or just with the jokes, there's always kind of that parallel lane of satisfaction for the adults.  
3. They put a little bit of everyone's face in their character, like a mini caricature.
They videotape you when you are recording your lines.  There are a couple of cameras in there.  So, if  the animators want to use that as a guideline they can. There is an easel or whatever it's called in front of me, so you can't really see my whole body and I'm not doing anything to try to guide them, but you can't help but your face moves a little bit when you say "hey wait," you know, or "what are you talking about?"  You know, there's a certain way my face folds or not, and they do use some of that and really fine-tune it.
4.  Each character has a part of his personality
I'm not a big fan of seeing a lot of acting. I think that's the goal  is to not act, to look natural, so I try to use as much of me as possible in any part that I play.  I'm also pretty lazy so any character I play is always inside my skill set, sort of my goal post. 
If I read a script and there's a character that is so far from me that I would have to do a lot of acting to play that character, then just kind of by definition I probably shouldn't play that character because then you are going to see acting. So yes, there is quite a conniving, sarcastic fatigued part of me.  My mother is British so she kind of taught me that kind of sense of humor, that dry, reactive sort of sense of humor.
5. He spent three years on this role.
The call first came in about a little over three years ago and we started sessions right around then, so about three years of recording sessions . Those happened like once every couple of months and each one would take about two hours…so about 20, 25 sessions, two hours a piece, and with each session you do about two or three scenes, which are anywhere from three to five pages each. 
They record you reading through top to bottom and the director will kind of read the other part.  You've got to make sure you don't overlap because his voice would be on my track then. They record that a couple of times and then you go in and you record each line individually about six to 10 times, a bunch of different ways.  You do one kind of fast, one kind of slow, one kind of angry, one kind of happy, and just give them a bunch of choices because they don't know what the other actor is going to do that's actually reading the line that follows you in this kind of conversation. So, there's just an immense amount of work that they have to do to cobble it all together and blend that cocktail.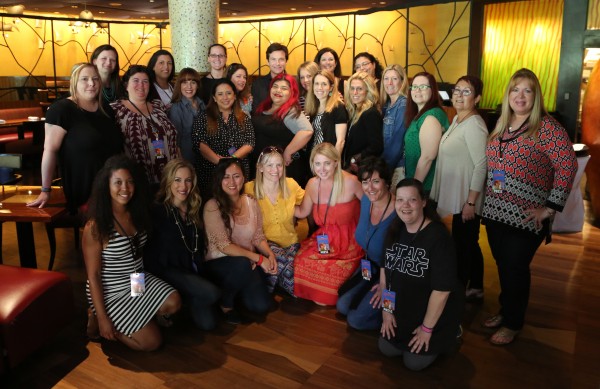 Disney's Zootopia opens nationwide on March 4th!
Find out more on: