You have a choice to make between two culturally diverse cities – LONDON and PARIS. You know that on this trip you can only choose ONE. So, which will it be?
Here's a little help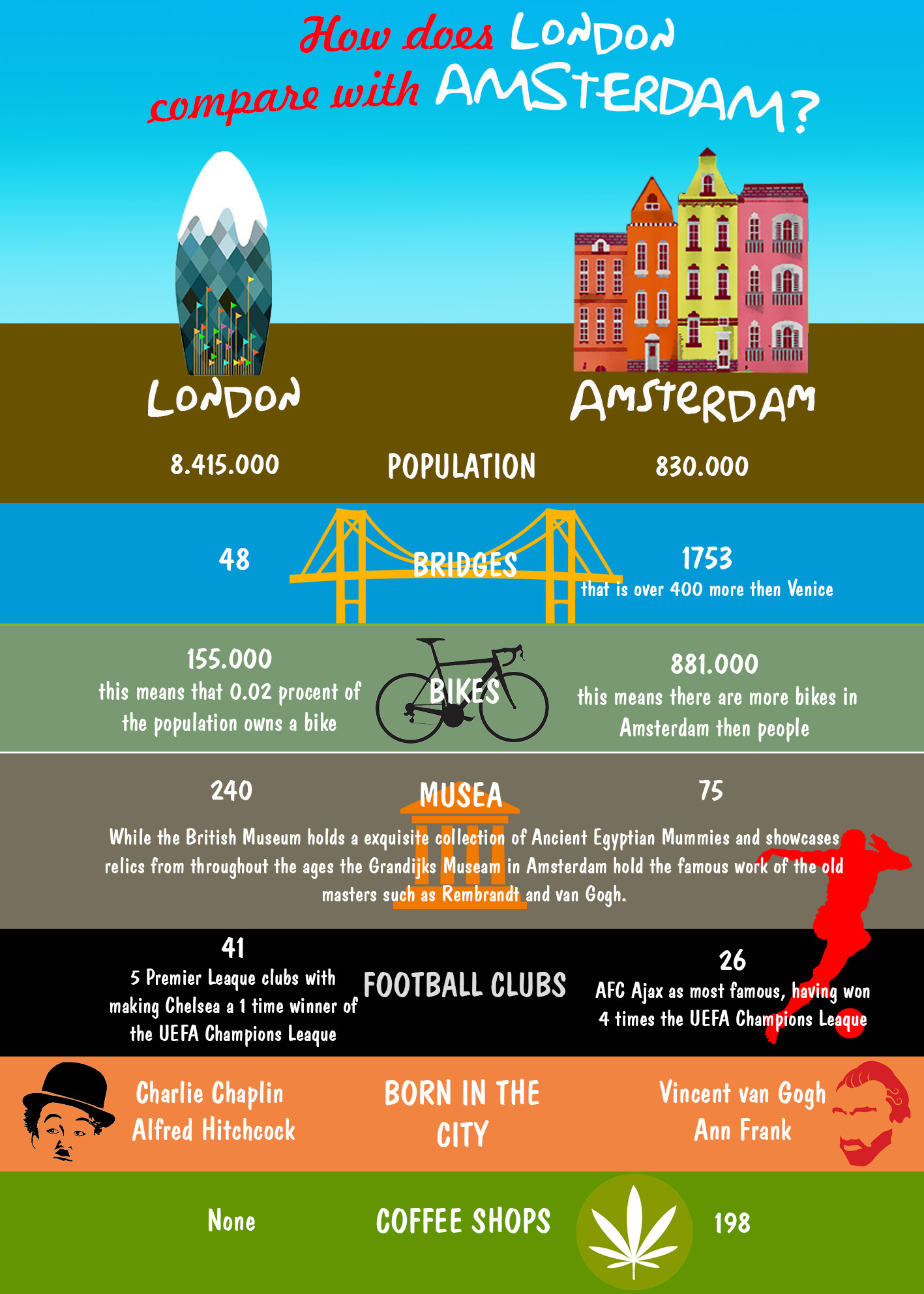 Exploring London is a diverse and great fun place with top attractions, best sights, with many things to do on your agenda.
Here are the MUST SEE things:
From London Eye to ancient Tower of London to
The kid-friendly SEALIFE London Aquarium or Kensington's Science Museum.
Do not miss visiting Buckingham Palace or take pictures with Big Ben.
British Museum exhibits the prehistoric man's work to modern times
Trafalgar Square or London's National Gallery filled with paintings such as Botticelli, Constable, Renoir
Dinosaur exhibition at the Natural History Museum
The Tate Modern a museum of contemporary art;
The Science Museum
Victoria and Albert Museum where you can find pictures and sculptures
The Royal Museums Greenwich including the National Maritime Museum
The Royal Observatory and the Queen's House.
At Madame Tussauds you will meet the most prominent royal, showbiz or sports figures.
Amsterdam with picturesque canal network and vibrant historical and the cultural scene with unique touristic destinations.
Don't miss these:
Grab a bike and explore like the locals.
Exploring the Jordaan's streets dotted with antiques shops ,art galleries , bars and restaurants and have rewarding shopping experiences.
Visit the Rijksmuseum
The Museumplein
The Van Gogh Museum
Take a magical feel on a boat tour along the canals
Go shopping on 'The Nine Streets'
Beer tastings at a windmill
Explore both these great cities London and Amsterdam. Have you been? Let me and the rest of the readers in on YOUR favorite "must see" in these destinations.