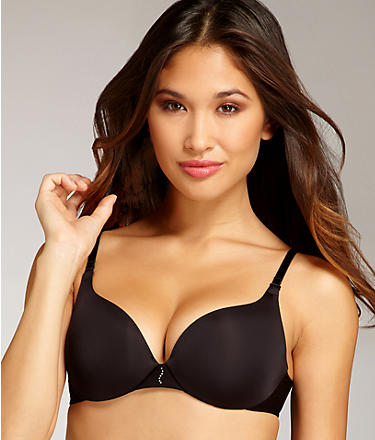 Earlier today I complained about how I wish I had small perky breasts, like I did….well, a LONG time ago. I spent most of my adult life on the flatter side, but along with the weight gain came a little something extra. Oh, it's not that I don't like them, I just want them to be young and able to hold their own. But since there's no turning back, a little LIFT might be nice.
A few weeks ago I received my monthly package from Barely There as part of the ambassador program. What a surprise to find a wonderful new bra with both lift and comfort (not to mention sparkles). Check out the great video above and you'll see what I mean.
Me? I needed "everyday lift" as part of my ABC's.
For more information about this and other intimates: