Tucked in an unassuming shopping plaza on West Camino Real in The Fountains Center in Boca Raton is an unexpected treat that delighted this diner. My first impression when pulling in and seeing the simple sign, was a little disappointing, but once I was seated and took a look at the menu, I knew that FIRST impressions aren't always accurate.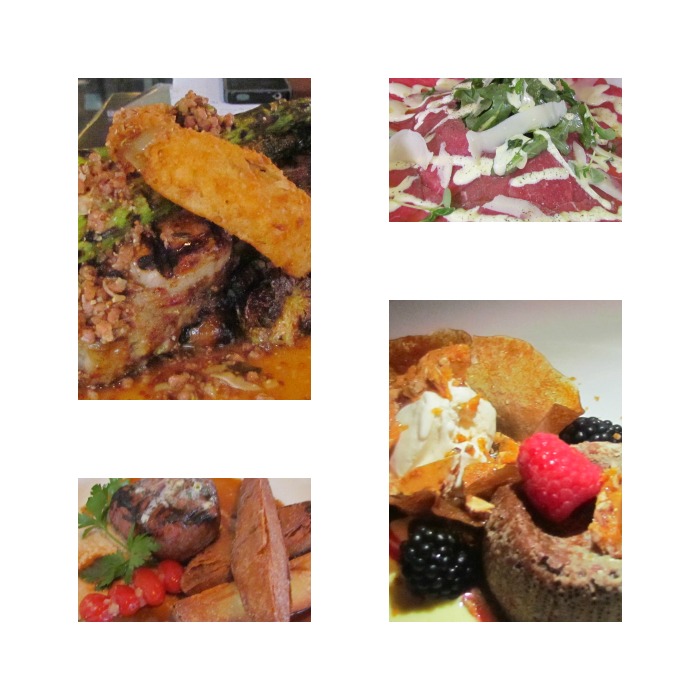 This steak and seafood restaurants procures it's food locally, using all-natural ingredients. From the meat and poultry that is antibiotic and hormone-free, and humanely raised on a vegetarian diet to the wild-caught and locally sourced seafood, this food is FRESH and prepared with wonderful Mediterranean flavors. Even the produce is grown pesticide-free on Florida farms. The setting is simple and elegant, and the outdoor dining area allowed an unexpected view of a lovely fountain.
Butcher Block Grill is open for lunch Sunday-Saturday from 11:30 a.m.-3:30 p.m., and for dinner Sunday-Thursday from 5-10 p.m. and Friday-Saturday from 5-11:00 p.m.
Butcher Block Grill
7000 West Camino Real
Boca Raton, FL