Imagine the thrill of welcoming a new life into your world! While it fills your heart with immeasurable joy, it also brings a new set of roles you never played before. From nurturing their tiny bodies to contemplating profound life decisions like baptism, you're about to ride a rollercoaster of responsibilities.
This guide is your companion, ensuring you're well-equipped and poised to navigate this beautiful, winding path of parenthood.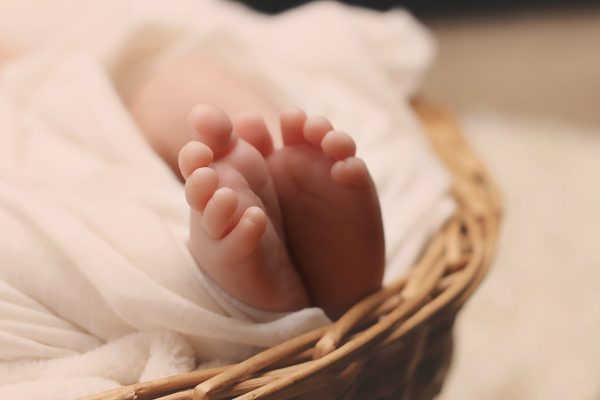 Nurturing Your Newborn: Health and Nutrition
The first few weeks of your baby's life are nothing short of miraculous yet delicate. It's a time when their health and nutrition should be at the forefront of your priorities. Picture yourself regularly visiting the pediatrician, ensuring your little one is growing just right and getting their protective shots. And when it comes to feeding – whether breast milk or formula is your choice – know that your loving commitment is the cornerstone of their thriving start.
Healing and Harmony: Postpartum Recovery
Birth is a marathon, and you've just crossed the finish line. Now, your body and mind deserve a standing ovation and some good rest. Follow the wise words of your doctor, nourish yourself with wholesome meals, and catch those much-needed Z's.
And hey, it's okay to feel the blues or even a storm of emotions; just reach out if the clouds get too dark. Your well-being is a beacon for your baby's happiness.
Decoding the Whispers: The Significance of Baby Scans
Post-birth, baby scans remain a steady part of your parental journey. These gentle, technological whispers tell you the secrets of your baby's inner universe, reassuring you of their health and sometimes giving a heads-up if there's a bump in the road.
Spiritual Footprints: Learning About Different Types of Baptism
Your baby's journey isn't just about the physical world. If your path includes the Christian faith, you need to learn about different types of baptism. It's a world where traditions dance differently in each denomination, and understanding these nuances helps you choose the spiritual footprint you desire for your baby's voyage.
Dreamland Dispatch: Establishing a Sleep Routine
A good night's sleep is like a love letter to your baby's health and your sanity. Newborns take a while to dream along with the moon, but setting a sleep routine early is like dispatching a lullaby into their nights. Recognize the sleepy signs, craft a heartwarming bedtime saga, and create a nest that's just right for sweet dreams.
A Fortress of Care: Importance of Hygiene and Sanitation
With immune systems still blossoming, newborns need a fortress of cleanliness. It's about sparkling bottles, sanitized toys, and hands as clean as a whistle. And when it's bath time, it's about tender splashes and gentle touches, ensuring their delicate skin is cared for just right.
Heartstrings: Bonding with Your Baby
From the very first gaze, your hearts are having a conversation. Every cuddle, lullaby, and giggle weaves a stronger bond, building your baby's world around the rhythm of your love. These moments aren't just tender; they're the pillars of their emotional universe.
Shield and Compass: Preparing for Emergencies
Emergencies are the uninvited guests we never want to meet. But having the shield of knowledge, like infant CPR, and a compass pointing to the quickest route to medical care ensures you're not caught off guard. Keep those emergency numbers like a talisman; you'll never know when you'll need them.
In the Circle: Joining Parenting Groups
Parenting isn't a solitary trek; it's a journey best shared with fellow travelers. Imagine sitting in a circle, sharing tales, tips, and sometimes tears with parents who nod in understanding. These groups, be they in your neighborhood or online, are lanterns on the path, often shining a light when the way seems dim.
Sibling Symphony: Navigating Sibling Dynamics
A new baby doesn't just change your world; it adds a new melody to the sibling symphony. There might be high notes of joy or low beats of jealousy. Conduct this transition with empathy; let older siblings play a part in the baby's day, have heart-to-hearts, and let them share their inner tunes. A symphony is most beautiful when every note is heard and harmonized.
Safe Haven: Creating a Safe Home Environment
Your home is now a wonderland for your little explorer. But every adventure should be safe. Imagine cushioning sharp edges, tucking away secret hazards, and setting a vigilant eye on potential risks. Your home then becomes a haven where tiny fingers can explore to their heart's content.
Cheering Milestones: Understanding Developmental Milestones
Every baby dances to their own rhythm, hitting milestones in their own time. But knowing the melody helps you sway along, celebrating each new step, word, or giggle. These aren't just cute; they're monumental in the tiny world of your little one.
Conclusion
The odyssey of life after giving birth is an intricate tapestry woven with love, trials, and ceaseless learning. By embracing these essentials, you're not just caring for your newborn; you're nurturing your soul, setting the stage for a journey of a thousand smiles.
Amidst the daunting days and blissful laughter, remember that each moment is a precious story in the making. Reach out when you need a hand, cherish the cuddles, and trust in your inner strength; you're the hero in your baby's eyes.