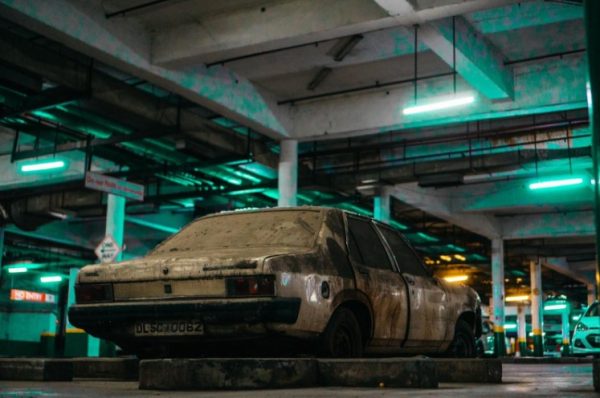 Selling your car to California's BAR Program might seem tricky, but we're here to help! This straightforward guide will walk you through every step, making sure you know exactly what to do to get your car sold without a hitch.
Make Sure Your Car Can Be Driven
Your car should be able to drive to be eligible for the program.
Step 1: Can Your Car Start and Drive? Make sure your car can start and drive without extra help, like a jump from another car. It should be able to get to a local dismantler on its own.
Ensuring Essential Parts are in Place
Your car must have all the fundamental components: doors, a windshield, lights, and more. All these parts must be present and functional. This is crucial to meet the BAR program requirements and ensure the vehicle can be driven safely to the dismantler without posing a risk to you or other road users. Engaging with the car buyback program in California, especially via the BAR, entails strict adherence to these structural and functional requirements to facilitate the retirement of functional vehicles off the road in a systematic manner. This ensures that the program effectively reduces the number of polluting vehicles in operation.
Sort Out the Paperwork
Proper documentation is key for a smooth selling process.
Step 2: Is the Registration Up to Date? Your car's registration should be current or not expired for more than 120 days. If it is expired, you'll need to pay any fees to the DMV to update it.
Step 3: Prove It's Been in California: You must show that your car has been in California for the last two years. You can use repair bills or insurance payments as proof of this.
Understand the SMOG Test Requirement
SMOG tests are vital to check your car's emission levels.
Step 4: Did It Fail the Last SMOG Test? Your car must have failed its most recent SMOG test to be eligible. Make sure you have documentation of the failed test to provide as evidence.
Step 5: Know the Exceptions: If your car is older (1997 or older) or has a low income (check the state's income table), you might still qualify even if it passed its SMOG test.
Get to Know Additional Rules
Here are a few more rules related to your car and you as the seller.
Step 6: Ensure Your Car Fits the Bill: Ensure your car is the right type (car, van, truck, or SUV) and weighs less than 10,000 pounds. It should also have been registered in California continuously for the past two years.
Step 7: Adhere to Applicant Rules: You, the person applying, must be a registered car owner, and there are limits to how often you can apply to the program.
Learn About Applying and Getting Paid
After ensuring eligibility, it's time to apply and wait for your payment.
Step 8: Choose Your Application Method: You can apply online or use a paper form. Pick whichever method is easier for you and complete all the required information.
Step 9: Be Patient for Processing and Payment: Once you submit your application, processing will take 30-60 days. Once approved, your payment will arrive in around 6-8 weeks.
Explore Other Options if Your Car Doesn't Qualify
If your car isn't eligible, there are other ways to sell it.
Step 10: Check the Market Value: Find out how much your car might be worth to other buyers. It might be more valuable than what the BAR program offers. Other private options for the California car buyback program assure a swift and fair deal for your used car and promote environmental well-being by reducing the number of high-emission vehicles on the road. It's a win-win — you benefit financially, and the Golden State progresses on its green journey. 
Step 11: Consider Local Buyers: Local buyers might be willing to pay cash for your car and even tow it for free. This might be quicker if your car doesn't qualify for the BAR program.
Conclusion

Navigating the BAR program to sell your car in California can be simple with the right guide. Whether your car qualifies or you need to explore other options, this guide is here to help you through every step. Happy selling, and here's to finding the best option for you and your car!