Yesterday, I was sitting home munching on my Turkey Pepperoni Pizza along with a salad and a big glass of grape flavored water, when my friend Robert who's a delivery driver rang my bell with a small box. I wasn't expecting any review items and I hadn't entered any sweepstakes that had prizes in that size…so I was curious. The return address was from Nutrisystem.
Nutrisystem?
My food generally arrives in two large boxes. The frozen food comes via Schwan's and my other box from UPS is generally
HUGE
So, I grabbed it and immediately ripped it open to find…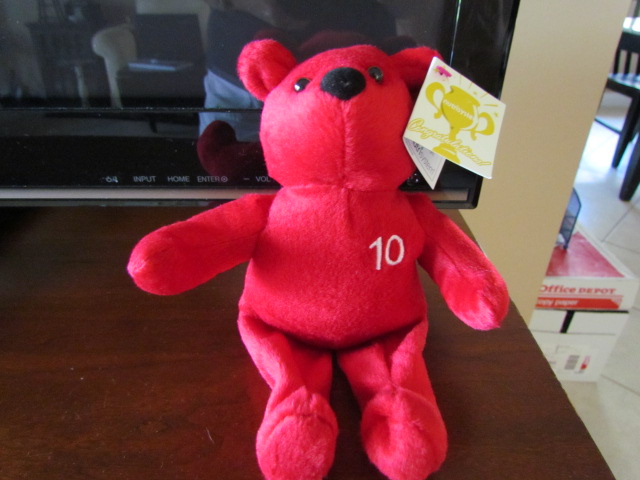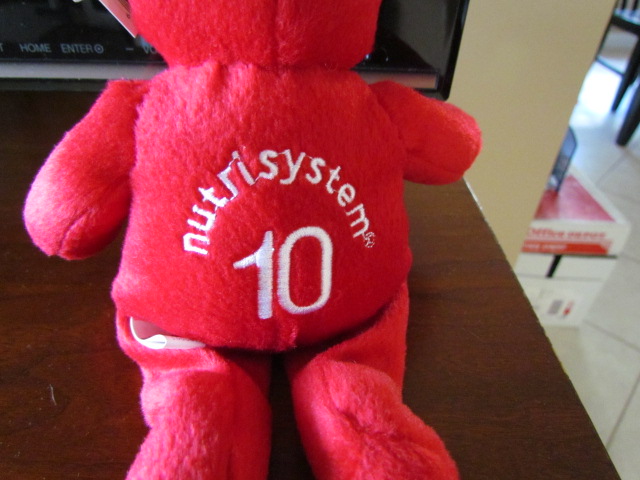 To celebrate my first 10 lbs. lost Nutrisystem sent me this cute Teddy Bear Nutribear. It's a GREAT motivator, as each time I look at it I'm reminded of just how far I've come (and so quickly). The best part…I'm still holding my own, having been on two trips during this time period, and while I got home from Jamaica last Sunday…I only gained a half a pound in those 5 days (not bad considering).
Why did I  only gain 1/2 lb? Because I kept my water intake high and Nutrisystem has taught me to control my food portions, so I don't need HUGE servings anymore. Dining buffet style was PERFECT since they each morning they had an omelet station. Every day I enjoyed the same breakfast – an egg white omelet filled with veggies and FRESH FRUIT. I had brought some Nutrisystem snacks along with me so that I didn't go for the pastry and had light lunches.   I splurged a little on dinners (although splurge has a different meaning these days).
Once home I immediately went back on the plan and as you can see…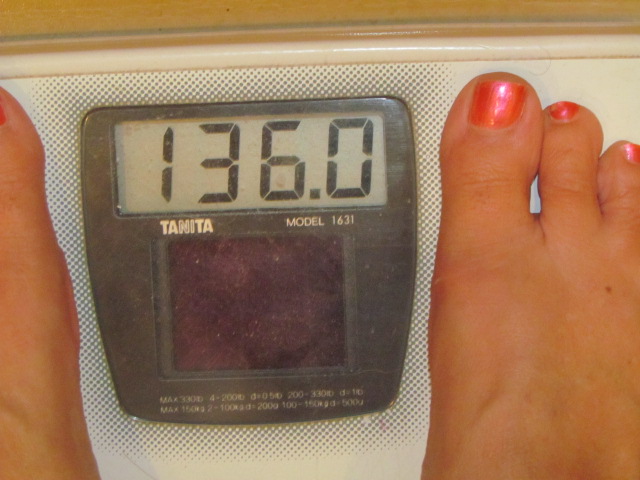 I lost the 1/2 lb. plus another 1/2 lb. in the five days that I've been home.
I love the fact that Nutrisystem isn't ONLY about eating pre-packaged food. It has taught me skills to keep going even when I'm dining out in restaurants, on vacation, and in REAL LIFE. This is what a successful weight loss program does. It helps you lose the weight and continues to teach you the skills to continue on once you've lost the desired weight.
I'm home for 2 weeks before heading to Paris, so I'm hoping to see a bit more of a weight loss before I go.
If YOU want to lose weight and LEARN the SKILLS to keep the weight off, Nutrisystem is still running their Summer Sale where you can save $100 on EACH 28 day Auto-Delivery order.  For full details go to nutrisystem.com or call 888-853-4689
Next week, I'll tell you my FAVORITE Nutrisystem foods (and they're not only the cakes and ice creams). Time for a big piece of pound cake (Nutrisystem of course).
I wrote this on my behalf of my participation in the Nutrisystem blogging program. All opinions, successes and failures are my own.