or the Caribbean in a catamaran, can be LOADS of fun…or…a MISERABLE experience if you find yourself drifting in rough seas with your head hanging over the side. While I'm a good traveler, I'm a lousy sailor. I love to cruise, yet I hate the motion. It's important for me to enjoy each and every day of my travels, so I try to come prepared.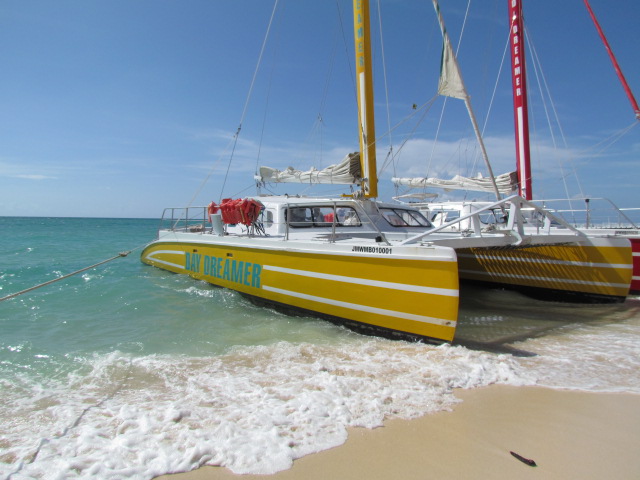 So when I boarded the Day Dreamer in beautiful Montego Bay, Jamaica and realized that I left my PSI bands (pronounced Sigh bands – for that "sigh" of relief) back home, my heart (and stomach) sunk. Oh, I was fine for the first part of the trip, sailing into the wind, flying over the Caribbean Sea. It was when we hit rough seas and we were supposed to be snorkeling that  my stomach turned upside down.  I had decided to go swimming rather than snorkeling, but the rough seas made it difficult. So, I worked my way up the ladder and rolled back and forth feeling sicker and sicker.
Once we got back under sail I was fine.  It DID teach me a lesson. Next time I'm on the water, I have to remember these…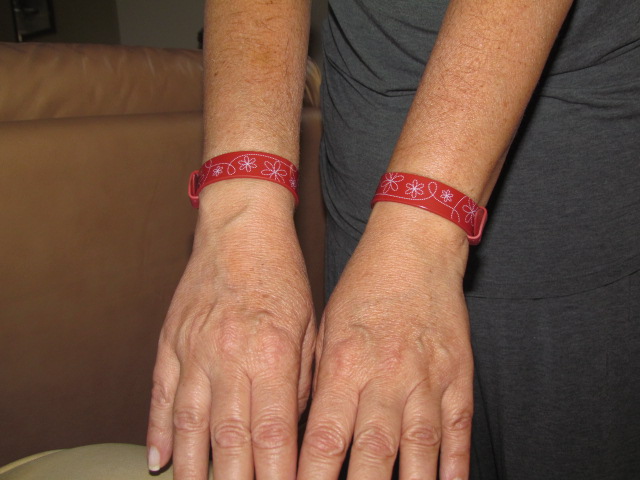 They look like little bracelets, but when you look at the inside of my wrist you'll see.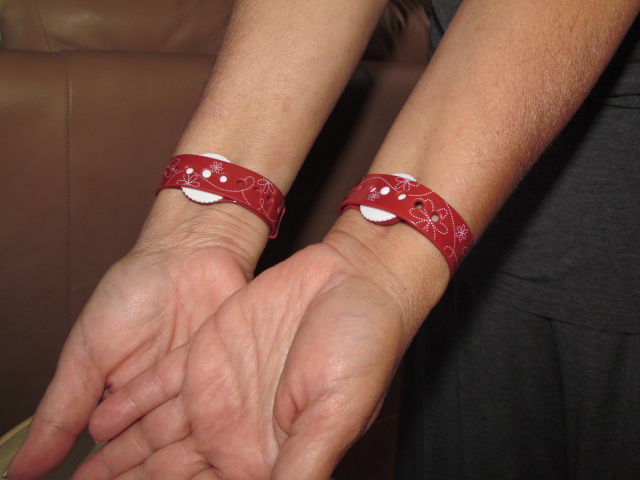 That PSIBands have a bump that work to put pressure on your Nei-kuan acupressure point, helping to alleviate nausea.  I LOVE them, since I don't have to take drugs when I use them and can be alert (anti-nausea medication makes me so sleepy). They are rubber, so I can easily wear them when I jump in the water, and they're reusable. I just put them on at the first sign of nausea (or if you're being pro-active, simply put them on 5 minutes before you're going out on the water).
While I use them for sea sickness, PsiBands may also be used for the relief of
Morning sickness (these were developed by MOMS for just this purpose)
motion sickness
chemotherapy nausea
Post-operative nausea from anesthesia
They come in CUTE colors and patterns (I wear the red ones because they  coordinate well with my bathing suit).
I just popped a pack of them in my travel bag that I keep packed, JUST IN CASE. I don't want to be stuck out on a catamaran (or a Bateaux Mouches) without them.
If you'd like to try PSIBands they can be found at major retailers like
Target – online
CVS
REI
Whole Foods
Walgreens – online
and MORE
This time I'm ready for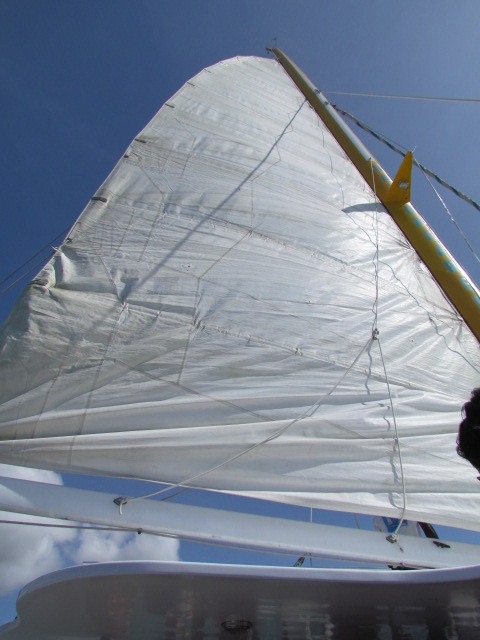 THIS
and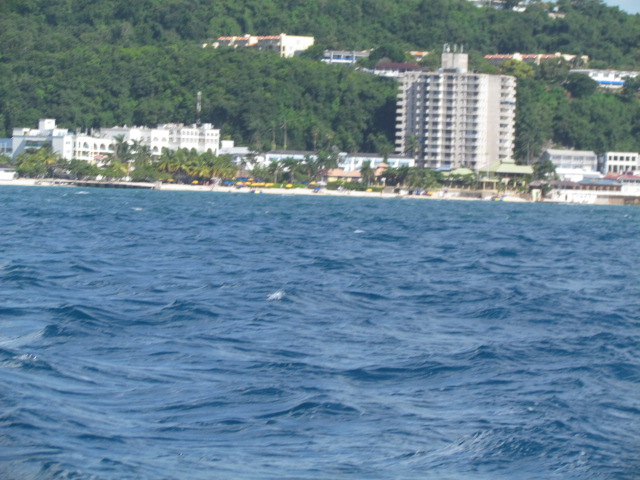 THESE
All I have to do is put on my cute PsiBands on and the ocean can BRING it ON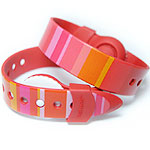 I received product to facilitate this post. All opinions are strictly my own.