This post includes items that I was sent to review. I chose some of my favorites to include in this post.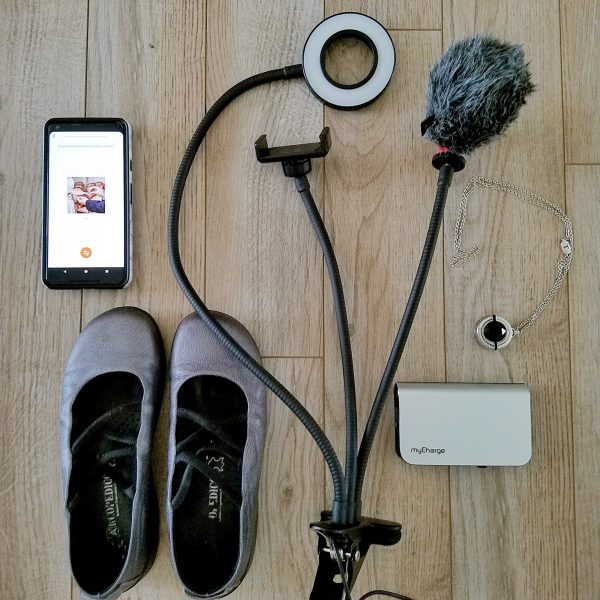 I get sent a LOT of stuff
Some of it is junk and some of it is amazing. My family and friends love leaving my house because there's always a big bag sitting on a chair by the front door (sometimes two bags) filled with products that I can't donate (like beauty creams, food, etc.) that I can't use that they can take. It's like getting a "door prize" whenever they visit.
But some things I absolutely fall in love with
And, it's those things that I love telling you about. The items today are what I think are the best travel products. Some I pack on every trip and others I use right here at home in preparation for future travel and there's even one that I'm not only using when I travel but right here at home during our, The Compass Girls broadcasts every now and then.
Here are my end of the year FAVORITES.
Before I leave
I used to live in the suburbs of Paris, and when I say USED TO, I mean over 40 years ago. I used to speak French of course, but you know what they say…use it or lose it. Yes, I lost it. I lost it so much that when I travel back to France, that I revert back to that little kid who lets her brother speak for her and say nothing beyond
Bonjour
bonne journée
Où se trouvent les toilettes
Puis-je voir la carte des vins
Merci beaucoup
Rencontrez-moi dans le département du livre du BHV dans une heure
Au revoir
Bon Nuit
Maybe I know more than most, but I USED to be fluent. OK, I can still ask for the wine list, get good service in a store, and honestly, my brother knows that he'll find me shopping at the BHV in le Marais on my way home. But, my brother is REALLY fluent. The kind of fluent that not only holds conversations in French but can discuss politics and current events, help someone in need and discuss the latest bestseller that he read…IN FRENCH. I'm not saying there's any competition here, but, I AM the older sibling and I should be able to converse in the language that I used to speak.
They say it's like riding a bike, but I knew that I couldn't do it on my own. That's why I am refreshing my French language skills using Babbel on both my computer and my phone. It was one of my New Year's Goals for 2020 and I've been doing pretty well if I do say so myself.
Have you ever promised yourself that you'd learn a language before you travel? Or are you like me, RUSTY in your 2nd language? I suggest Babbel. Why? Because the lessons are quick, so I can do them with no major time commitment daily. You not only learn conversation but also how to read and WRITE the language. AND, because it is interactive, Babbel will let you know when your accent is on target (I love that part as it makes me feel like I'm REALLY getting it).
Just for YOU – get 40% off Babbel when you use my personal link: http://bit.ly/zipporah-2020 but hurry, because it's only good through the end of January!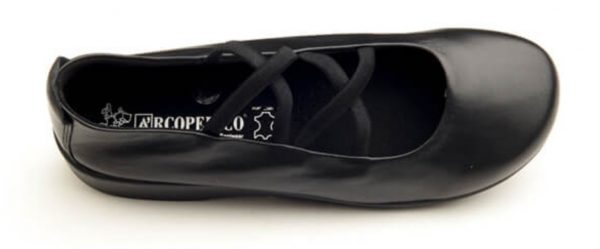 My Packing Must-Haves
A great pair of walking shoes. I am a complete DIVA when it comes to what I wear on my feet. I am falling apart with a bad back, a bum knee and more aches and pains than the 110-year-old man. So it goes without saying that my shoes have to be well supporting and comfortable, but I said I was a DIVA, so they have to look GREAT as well. If you've seen me in the past few months there is a 90% chance that I had on a pair of Arcopedico Vegas shoes. I love the ballet shoe style with a real leather upper, but these go beyond looking cute. The sole provides ultimate comfort on both sides of the foot with a patented dual-arch support system that promotes an evener distribution of weight over the entire plantar surface, which makes a HUGE difference if you're walking a lot. AND, those cute criss-cross straps means no slipping out of your shoes.
Best of all, these look as cute with a dress as they do with a pair of jeans, so I only have to pack one pair of shoes no matter where I'm going or what I'll be doing. Yes, that means I can actually use a carry-on and be able to LIFT it above me.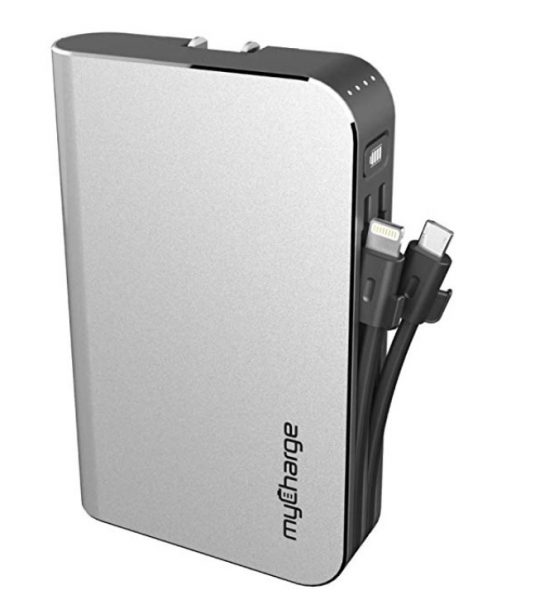 What do you mean my phone died?
is something I'll NEVER have to say again. While I was in British Columbia earlier this year, that's just what happened. I had a charger, but OMG I left the cord in the car in the airport parking lot. UGH, luckily my friend Nancy was sitting nearby and let me borrow her MyCharge. I have had my share of chargers, I probably have 5 or 6 of them in a desk drawer. Most of them don't even give a full charge of the phone and they ALL needed cords. Not only a cord to charge it but a second cord to connect to the phone. The MyCharge HubMax Universal is one of the best travel products on Amazon – an all-in-one charging unit, so I'll never have to worry about leaving the cord in my car again.
It has a 10050mAh battery giving me about 6 charges
It's built-in wall prongs mean that the charger plugs directly to the wall with no cords
Apple lightening and USB C Cable cords (also built in)
An extra USB outlet to share with a friend
I'm tossing all of my other chargers away, and just take the MyCharge with me on ALL of my trips.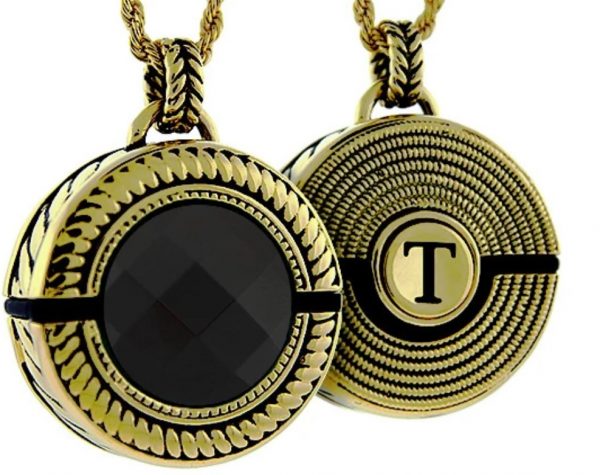 Safe and sound, and safe
I am 65 years old. In one month and 10 days, I will be 66. The social security checks are coming, Medicare takes care of my health insurance, and I have gray hair. I am old….but I still feel young. That's why I travel so much. It keeps me young and curious. But, I do know that it would be completely foolish of me not to take precautions when I travel (especially when I'm going alone). That's why I wear a Trelawear Bella around my neck. I'm sure you've seen it on me as I love to pair it with a simple black dress or even my striped shirts, but this beautiful necklace has a secret.
My beautiful necklace is actually a personal emergency response system (PERS) accessory. With the push of a button. I have access to 24/7/365 U.S. based live assistance if I fall, get sick or need assistance. That little "T" that you see in the photo above is a button and when I push it an operator calls my mobile phone to check on me. If I pushed it by accident (I have), it's no problem, but if I haven't, emergency personnel will be dispatched to the location based on GPS technology and my family members will be notified.
Now you know the REAL secret to traveling alone at my age, I keep my Trelawear around my neck and no one but ME knows what it really is. It comes in different color metals and stones, so you'll be able to find one that matches YOUR style as well.
The Compass Girls broadcast
Rachel and I love to come to you live both from our home studios as well as on location. But, we can't schlep all of the lights, cameras and full-sized microphones with us when we're trekking around the world. We keep things simple and lite…and MOBILE. That's right, you see us seamlessly on Facebook Live, but behind the scenes, we've got some fun equipment that helps you hear us outdoors and see us even in the dark with some great equipment from Move Photo. We don't even bother with a tripod (at 5′ tall, it doesn't make sense to try to carry one around with me).
Instead, I clip a Movo Selfie Ring Light Kit to a table, the glove box in a car, a fence, or whatever is available nearby and place my mobile phone. With adjustable light settings to eliminate harsh shadows and allowing us to look our best with the evenly distributed lighting for our close-ups, it offers a 3 color, 10 level adjustable selfie LED ring light with flexible arms so that we can get the best angles. You hear us through a Movo Mini Shotgun Microphone  that comes with a fluffy windscreen for when we're walking or it's windy on the beach as we order another round off Pina Coladas. For under $60 TOTAL, we have a full studio with us while we travel and YOU get to come with us!
You don't have to be a professional vlogger to want this set-up though, it's great for selfies, family vacations or just making silly videos to send to your friends.
I'll have more of those products that I can't live without soon. In the meantime, I'd love to know what YOU think are the best travel products of last year.