I love it when my favorite products go on sale. This year, I did a switch to Sibu Beauty products after reading all of the amazing information of what Sea buckthorn Oil can do (and witnessing it first hand when I initially tried it for my review). I'm not one to keep a good thing a secret for very long! Once I got word that they're having a SALE this weekend, I knew that I'd have to pass all of the details on to you.
I'm almost out of cleanser, and I can't start my day without the cellular support, so guess where I'll be shopping?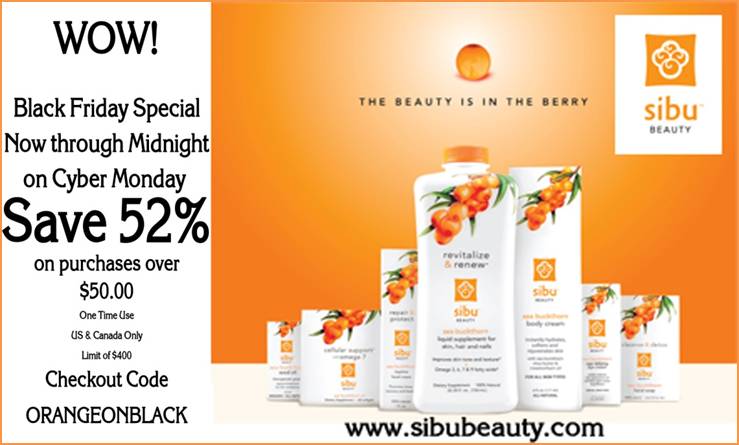 Go to Sibu Beauty
Shop! ($50 of product for the discount)
Use code: ORANGEONBLACK
For: 52% off
Read more about the Sibu Beauty products that I use here on Champagne Living. Now's the PERFECT time to give them a try!