The reviewer has been compensated for this post.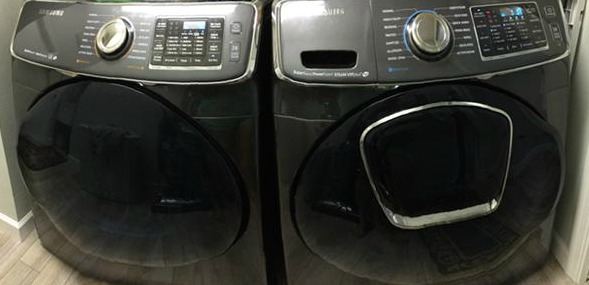 Wouldn't it be great if we could put ourselves in the dryer for 10 minutes and come out wrinkle free?
10 months ago we bought a house
We went from a new McMansion to a smaller home that was built for outdoor entertaining. Living in Florida, that is the lifestyle that I wanted, and I was willing to give up NEW for a 1994 charmer. BUT, it also came with 1994 appliances.
All of the appliances had to go
I am systematically going through the house and updating.
This month – the WASHER/DRYER
I may have scaled down our home, but I need upscale appliances. Luckily, Best Buy carries all of the top of the line Samsung appliances, including Samsung's AddWash Laundry Pair in our newly remodeled laundry room.
It may only be two of us
But, Ben and Allyson come over on the weekends, and with four of us using the pool, and guests coming in and out, there always seems to be towels….lots and lots of those big pool towels. The gorgeous black stainless Samsung's can handle even the BIGGEST pool party at the new mansion.
5 cf FL Washer with Add Wash
7.5 cf FL electric Dryer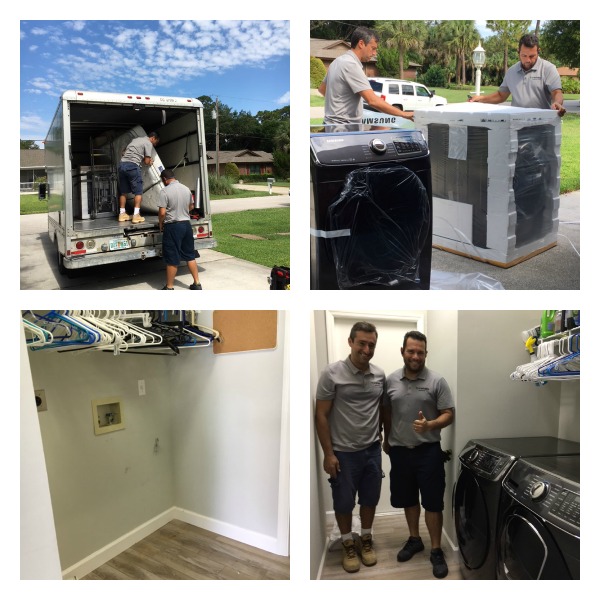 Delivery
I have to give a MAJOR shout out to the team who delivered and installed my new washer and dryer (and removed my old ones). They were professional, asked me how I wanted them set up, and let me know that if I wanted them to remove my old set, that they would be going to charity.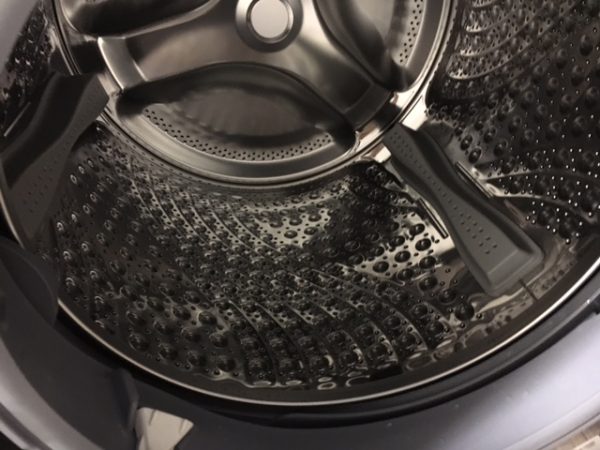 The Technology
The technology of cleaning has advanced incredibly in the past 22 years. It was like going from BASIC to Windows 10  in one day. Both the washer & dryer offer the opportunity to make it Smart Home friendly. Download the app and you can do your laundry right from your mobile phone on the go. Thank goodness there's a "NORMAL" cycle, because I needed a day to take in the 14 wash cycles and 12 dryer ones.

AddWash
Wondering why it's called that? Look closely at the washer door and you'll see a mini-door in the center. It's for when Mr. S asks me when I'm doing laundry because he spilled coffee, spaghetti sauce, wine on his shirt, and I have a load that I'd already started. I simply pause the cycle and push the door…and VOILA I add that dirty shirt without having to wait until the NEXT time I do laundry.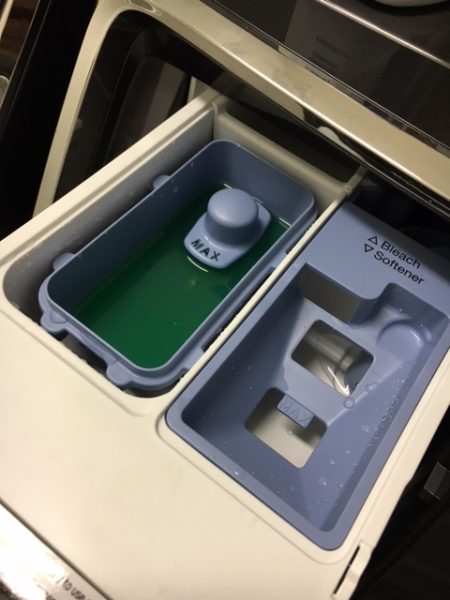 Soap, Bleach & Softener, oh my
The dispenser on my new Samsung AddWash make adding just the right amount easy. The dispensers pull out for easy filling.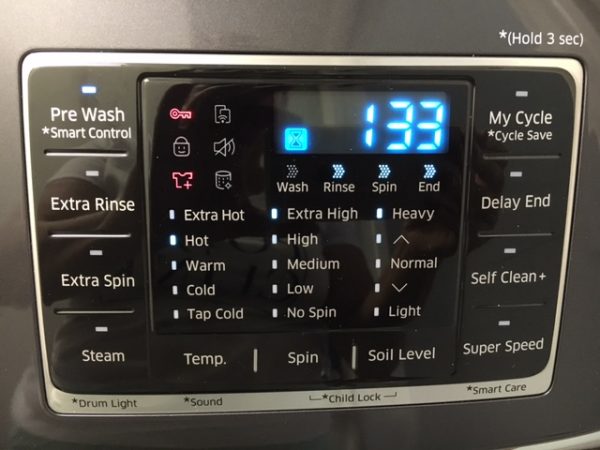 Fave Features
If I had to pick just one on each it would be the eco-cold cycle. I love saving money, and using water from the tap at it's natural temperature means that I'm not paying to heat the water unless I need it. I love the steam cycle feature of the dryer, because I'm one of those who'll leave laundry in the dryer all day…with the steam cycle I can put it on and POOF when I remove my clothes all of the wrinkles are history.
WASHER
AddWash
Super Speed
PowerFoam™
Steam Wash
VRT Plus™
Smart Home Ready
Self Clean+
Smart Care
Swirl Drum Design
Direct Drive Motor
1300 RPM Maximum Spin Speed
14 Preset Wash Cycles
13 Options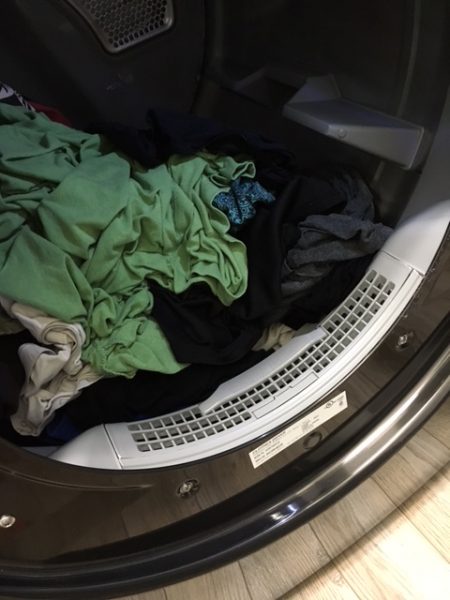 DRYER
ENERGY STAR® 2016 Certified – Meets strict energy-consumption requirements.
Multi-Steam Technology: – Steam Refresh – Steam Wrinkle Away – Steam Sanitize
Vent Sensor
Eco Dry
Sensor Dry
Smart Care
Stainless Steel Drum
Interior Drum Light
12 Preset Drying Cycles
11 Options
5 Temperature Settings
4-Way Venting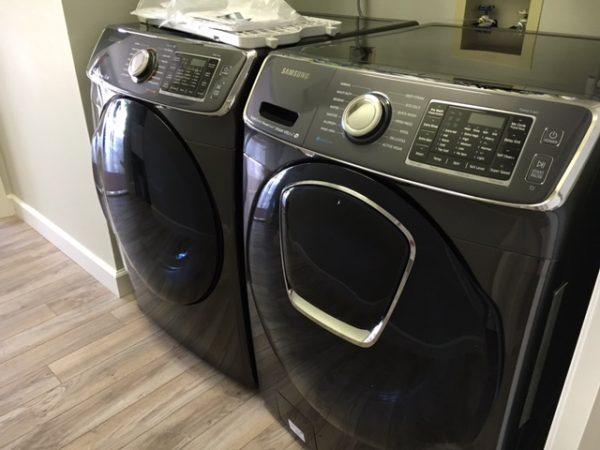 Once I dug in
I realized JUST what I'd been missing. Next I'll be working on the kitchen.


The Samsung AddWash Laundry pair are available at Best Buy