Spring…it's the time for renewal. For me that means contacting old friends, getting outdoors and revisiting the things that I love like
dancing to the radio
walking with my feet at the shore as the waves tickle my feet
writing letters
journaling
collecting beautiful papers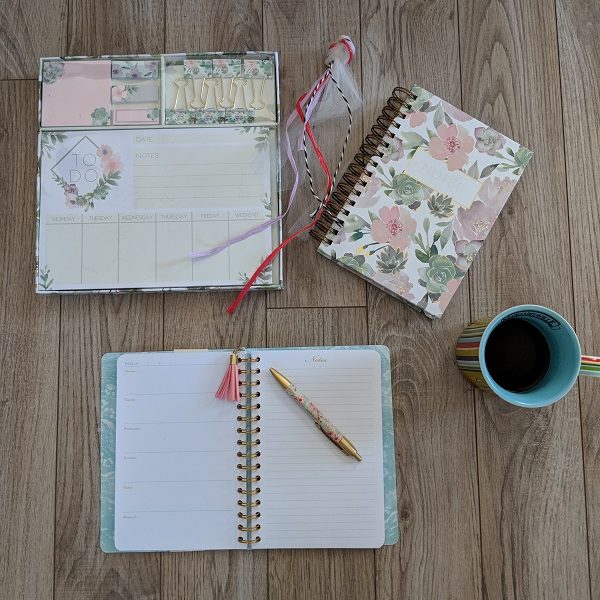 To feed my love of paper
I've turned to Lady Jayne and Punch Studio to bring some spring to my desk. I can almost smell the intoxicating scent of these beautiful flowers that adorn the floral notes spiral bound journal (perfect for keeping my travel memories) and the lovely garden stationery set with everything thing I need to outfit my desktop.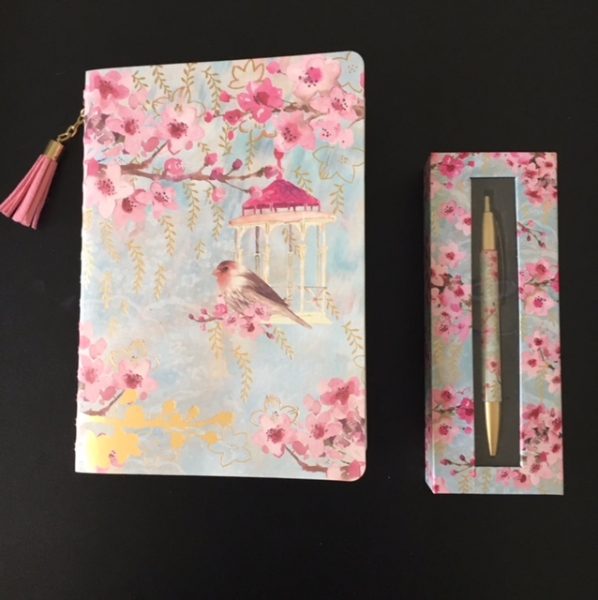 I can begin my calendar mid-year with the beautiful Chinoiserie Garden Undated Weekly Planner and matching pen. It makes all of those things that I have to attend to so much easier when I keep them all in such a beautiful book.
and to slip my hand into my pocketbook and pull out this Mermaid Kisses Pocket Notepad with gold accents to leave a note for Mr. S or a friend is such a joy.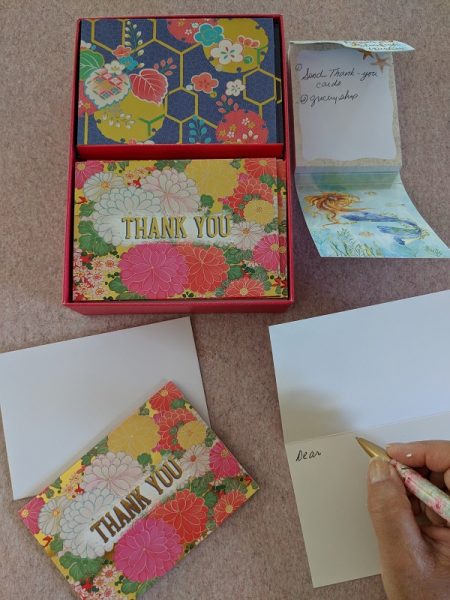 Those long put off Thank You and just because notes are easy to catch up with when you've got these Bright Kimono Patterns Note Card Duo Set (and those who've been reading Champagne Living for a long time know that I collect antique kimono and yukata.
Last month I told you about Pop Shop America Print Box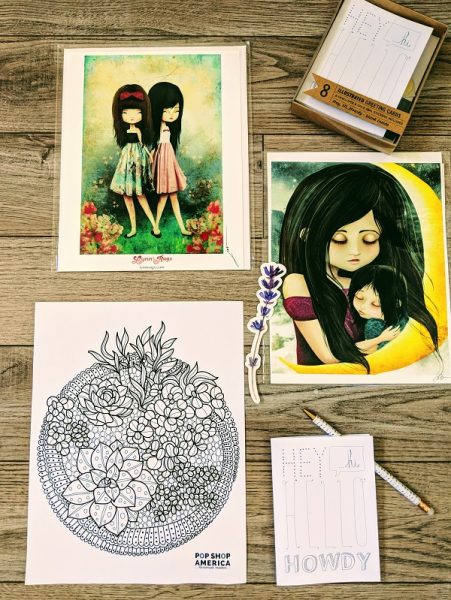 The papergoods subscription service. It feed my need for beautiful papers each and every month. At $24 a month you'll get two art prints and extra goodies. This month there were two coloring pages, a box of FUN notecards, a gel pen, and a bookmark along with the prints by Jessica Von Braun.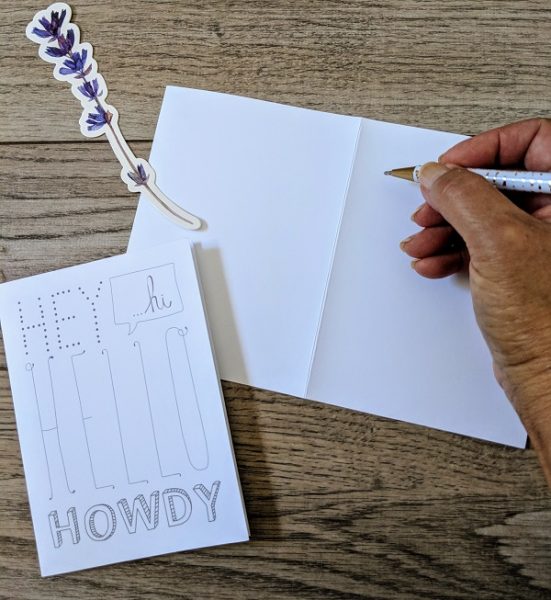 I can keep up with my friends back in Rhode Island with personalized notes and when things get a little crazy, I can destress by coloring.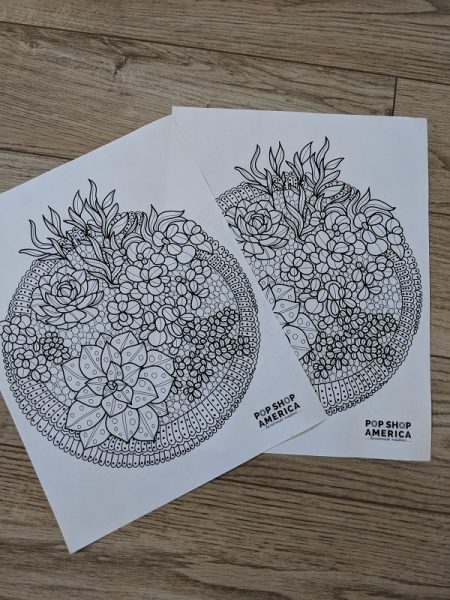 Sending notes, journaling, keeping notes, coloring, art on REAL paper is so much more fulfilling.