I"m off the wagon again, but I'm going back on tomorrow, and this coming Friday I'll be in NY at the home of Puritan's Pride who have suggested that they want to help me to change (something about a 60 day challenge), so it's GO TIME once again. That doesn't mean no snacking…quite the opposite.
I find that if my eating plan isn't practical it's too easy to ditch the diet entirely when I get cravings. My NEW favorite anytime munch are Nonni's THINaddictives. Last month they sent me three different flavors to try, and HONESTLY I loved them all. I was SHOCKED to find that picky Mr. S actually got into the boxes and was spreading peanut butter on his Cinnamon Raisin Almond Thins.
These thin biscotti's are only 100 calories per packet (6 packets per box) and come in a variety of flavors including:
Cinnamon Raisin
Pistachio
Cranberry
All with slivered almonds to round out the delicious flavor. Even if you're NOT watching your weight, I dare you NOT to become addicted to these snacks (like I said, I'm OFF the wagon and STILL eating Nonni's THINaddictives).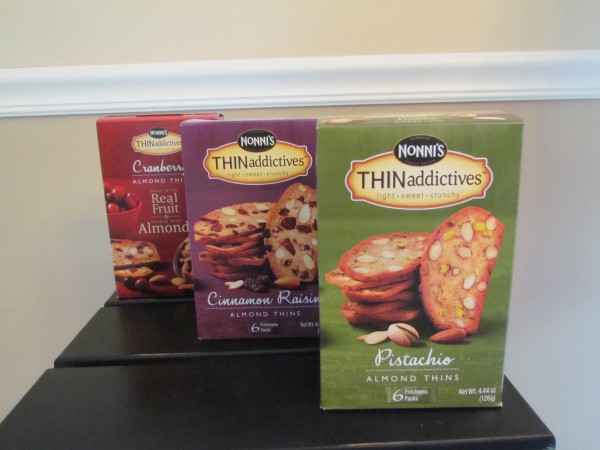 But don't be like me, eat them because they're HEALTHIER and because they're yummy.
To get you started on your healthy addiction, Nonni's THINaddictives is hosting a series of monthly giveaways. Their "Get Addicted to Fitness" program runs from Aug. 1 through Aug. 16, fans can enter the "Get Addicted to Water Sports Giveaway" for great aquatic and product prizes.
It's EASY to do. Simply:
Find and follow THINaddictives on 
You can stay updated on giveaways and chances to win 
THINaddictives
a Fitbit pedometer
other exciting fitness-themed prizes
PLUS
The THINaddictives YouTube channel also has exclusive insider tips about fun, accessible forms of fitness from exercise experts!
MY TIP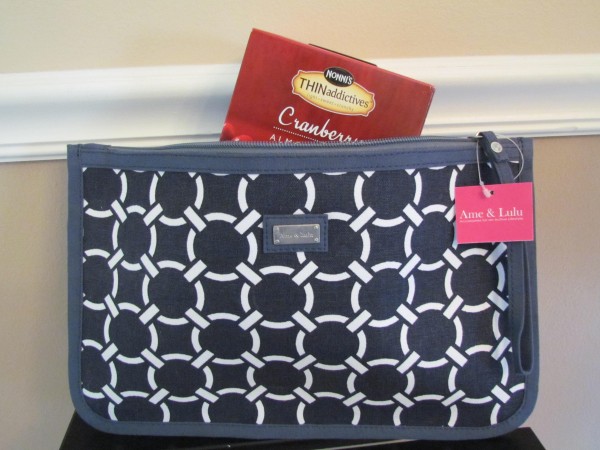 I grab a few packets when I head to the pool or the beach for a treat while enjoying my days in the sun. They pack easily and because they're packaged in individual packets, I don't worry about sand getting in before I enjoy them.
I received product to facilitate this post. All opinions are strictly my own.