Note: I was a guest of the MSC Seaside for her naming ceremony. All opinions are strictly my own.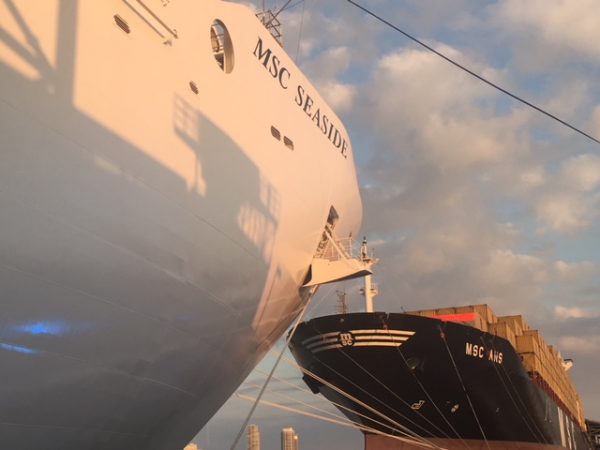 There is nothing I love more than a good party (sometimes I think that's why I got married…for the reception). Last weekend MSC Seaside had the mother of all parties as it's star-studded event lit up the Port of Miami with a cast of performers to welcome this magnificent new sailing vessel to its home in Southern Florida.
It should be no shock to you that the MSC ships are amoung my favorites, having sailed the Divina and then suggesting that my son and daughter-in-law sail with MSC for their honeymoon. If I sent my own son on his honeymoon with them, you know that I think extremely highly of the line.
The celebration kicked off with host Mario Lopez, who did a fabulous job of introductions and chatter. We got insight into what makes MSC so special from the people who made it happen, and a night of entertainment like the port has never seen. From Miami's Legendary Dan Marino to the voice of Andrea Boccelli backed by the Voices of Haiti Children's Choir that gave me goosebumps, the night was magical. The highlight of the evening was Ricky Martin who set Miami on FIRE with his latin beats. The crowd was on their feet singing and dancing along with this star who gave us a full set of his classics. The evening culminated with Sophia Loren, the Godmother of the MSC Seaside, doing the ribbon cutting as fireworks exploded.
But, all of this is nothing compared to what you'll experience when you cruise on this ship. With something for everyone, the Seaside offers a family friendly vacation as well as one couples or a group of friends will enjoy.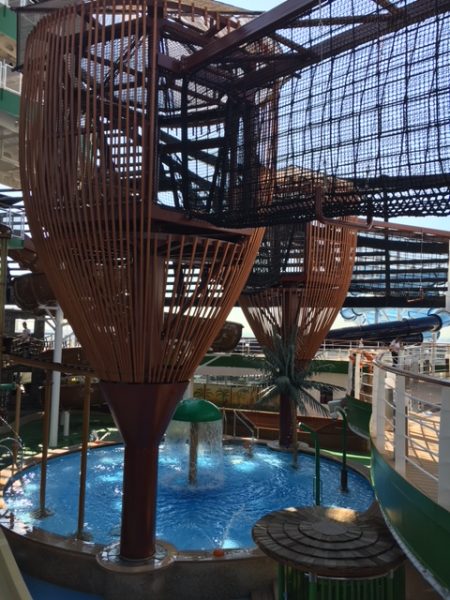 Family Friendly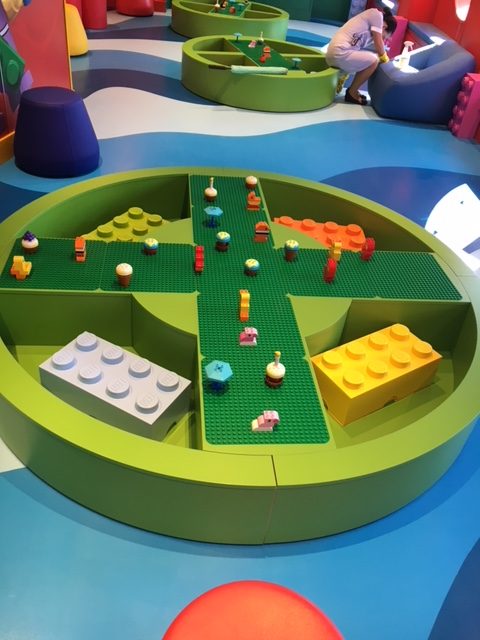 MSC Seaside has partnered with LEGO for some serious hands on fun. There are six dedicated areas for kids through teens that will delight them all and even includes a teens club with game consoles, music and digital fun (check out the buzzer game that tests their knowlidge of music, pop culture and sports). A zipline crosses the ship from aft to bow as people in the pool look up to watch. An aqua park that will appeal to toddlers and up (I wanted to walk across the rope bridge myself), and there are now FOUR waterslides available for both kids and adults to enjoy.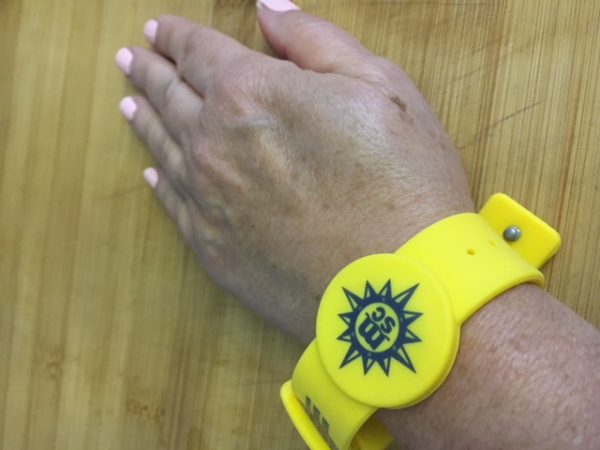 The upgrades
One of the most wonderful things is that you'll no longer have to walk around with that ugly lanyard around your neck holding your key. MSC is following Disney with a wearable wristband that will do everything from help parents locate and monitor their children onboard the ship to opening up your cabin door.
The look
One look at the Seaside and you'll see a whole host of new innovations. From the Miami condo inspired look at the rear of the ship to the 131 ft bridge of signs and fun catwalks, a waterfront boardwalk (great for getting a little exercise after all of that delicious food and a mix of elegance with just the right amount of fun. Oh and you'll never have to worry about vying for a balcony room and hoping that they don't run out, because 73% of the cabins have balconies.
Food glorious food
I only wish that I had been able to chow down on some of Roy Yamaguchi's specialties. Yes, I said Roy Yamaguchi – the chef that brough Pacific Rim Cuisine to the mainland, has landed on the Seaside with not one, not two but THREE new restaurants. You'll find indoor and outdoor dining options that range from French to seafood, and yes, you can still pick up one of MSC's FAB pizza's at the buffet (or have it delivered to your stateroom).
NOTE: Don't miss the fabulous Venchi gelato or crepes and chocolates (you'll know where to find it…just follow your nose to the waterfall of chocolate).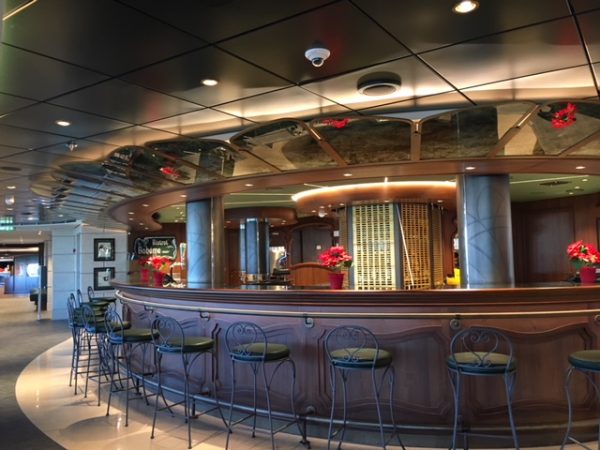 Let them entertain you
Since the Divina had received all of the awards for entertainment, I couldn't imagine how they'd outdo themselves. Unfortunately I was only on board for one night at sea, so I'll have to wait to catch a glimpse of the partnership they've forged with BeerProv Comedy (yes, they'll be doing IMPROV), as well as Peter Punk (sounds like something I'd love), FLY, and an original abridged verion of Puccini's Madame Butterfly. It looks like an edgy mix that the sea has never seen. In all there are 7 new shows as well as the things that you loved on the Divina like bowling, the F1 simulator, a virtual reality experience that had me screaming and laughing at the same time (as I killed werewolves), and more.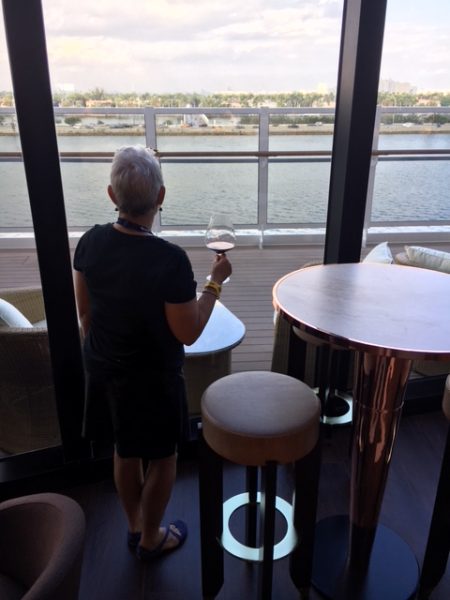 Me? I tried to visit all 20 bars and lounges with my friends, but it was difficult to do all in one night. Especially with such great entertainment enticing me to stay and dance. NOTE: Do NOT miss the fabulous Champagne Bar with top of the line bubbly.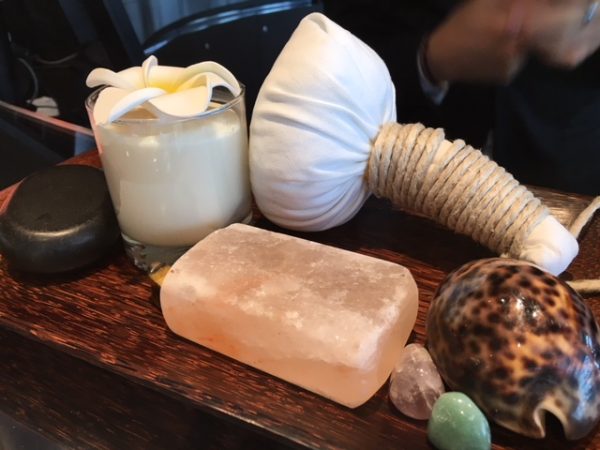 When you've finished with all of that fun
You'll need to visit the fitness center and 25,941 ft authentic Balinese Spa. Allyson and I snuck in and were amazed and vowed to come back from a girl's spa week.
Upscale Your trip
Like on the Divina you'll find a ship within a ship when you book a Yacht Club Suite (two of them even have private whirlpools). The spa offers two dedicated massage rooms that are reserved JUST for Yacht Club guests, and like on the Divina there's a private pool, and a dedeicated restaurant serving foods with the freshest and most authentic ingredients.
I'm looking forward to spending more time on the Seaside this year, in order to give you a more in depth look at the shows, food, itinerary and more.


For more details or to book your next vacation on the MSC Seaside visit:

MSCCruisesUSA.com