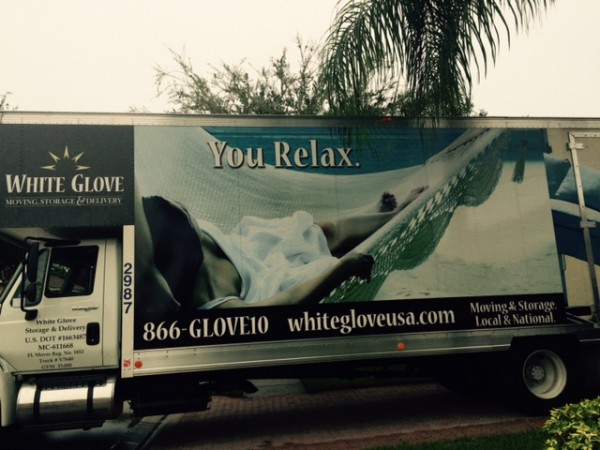 It's only understandable that leaving a home that has seen you through many milestone life events through the years, should be difficult. You may or may not have friends in the area that you'll miss (even if having to say goodbye to friends will make a move that much more difficult); it's just that people simply become attached to their environment. Yet, around the country each year, 3 million people do pick up stakes and move. One has to do it for better career opportunities, and a better life; people do find eventually that there are ways to cope. The strategy needed tends to be different for each member of the family.
Coping with the stress yourself
According to prominent real estate agency MannCountrywide.co.uk, moving his tends to be rated among the most stressful experiences anyone ever goes through in normal life. The greatest stress in moving house is likely to be experienced by the head of the family, whose fundamental responsibility includes being financially prepared, packing an entire household's worth of stuff up safely, transporting it elsewhere, setting it all up, making sure that children are settled in their schools, and the myriad other things on the to-do list.
It can help, though, to organize your move well ahead of time. You can draw up a detailed checklist (or download a ready-made one off the Internet), and carefully work your way through the process. A few other strategies can help.
Plan to move on a low-demand day: In Britain, most families move between the months of August and November. Very few moves happen, on the other hand, between January and July each year. Planning to move in one of the low months can be easier. If you do need to go in one of the rush months, you should put down your name between one and two months in advance. If it's too late to do this, you should at least try to move on a Sunday or Tuesday, historically, the lowest volume days on the removals services calendar.
Be thoroughly organized: When you plan a move, the process is likely to generate a great deal of information. You'll have business cards to keep track of, quotes from lettings agents or real estate agents to organize, packing checklists to draw up, dates to remember, phone numbers for schools and other services in the new town and so on. You'll know where to turn when there's any kind of information with your move that you need. Preparing a file to hold every bit of such information can help lower stress.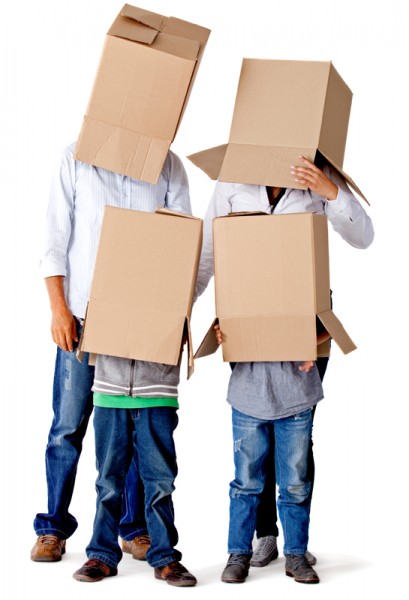 Helping your kids cope with the change
Young children in the family can have a particularly hard time adjusting with a move to another city. They tend to be particularly attached to the home and the town that they live in. It's important to talk to your children well ahead of time, and gently explain how the new place will be better. They should acknowledge the challenges that they will face trying to make new friends and trying to fit in at a new school. If your kids seem reluctant to believe that a move could be a good idea, you should try to put a positive spin on it — if they have been having trouble with poor relationships with other children at school, moving could be a great way to correct the issue.
It can help to make sure that not everything changes. Once you get to the new place, making sure that your children's rooms are set up first, and with all their favourite old stuff placed exactly the way it was in the old home. This can help.
It can also help to make every day special, with their favorite things for on the menu. One of the best ways to help children cope is to tell them that you're all in it together. You can include the children in your planning, and gather around for every meal, all together. In an unfamiliar home with boxes all around, family can bond far better than ever before.
It can also help to look for children's books that help kids cope with moving. There are dozens of them.
Help your kids make new friends
One of the best ways to help a child make friends is to give them every opportunity to meet kids their age. Whether it is enrolling the child to football practice or a music class, getting them out there and living the new life can help them fit in better than anything else. Before long, your kids will catch some of the excitement for the move, and actually be happy that about the change.
Matthew Lane works in property and has moved around the country with his family to follow his career. He enjoys sharing his experiences and tips online and is a regular writer for a number of family and lifestyle websites.