Never let it be said
….that I can't don't won't tackle a DIY project.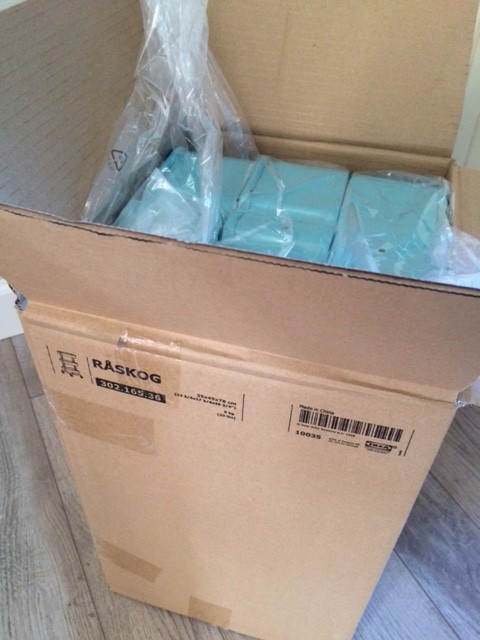 While I do love going out to dinner vs. cooking…I cook. While I love going to the spa…I give myself facials & manicures (now & then). And while I enjoy buying furniture…I LOVE going to Ikea and putting the pieces together. There's a certain satisfaction that I get from putting the pieces together. I've tackled bookcases, desks, and even entertainment centers. I still enjoy getting pampered, but don't you DARE touch my tool box!
I had tossed our bar (bought) before the move. It was old fashioned looking and didn't reflect the simple cleaner look that our new mansion demanded. So, last week I drove to Ikea and picked up a RASKOG cart. I'd seen it used as a kitchen cart and to hold cosmetics and toiletries in the bathroom, but I needed a bar that could be used both inside and outside by the pool for parties. Yes, I was going to make a DIY bar cart.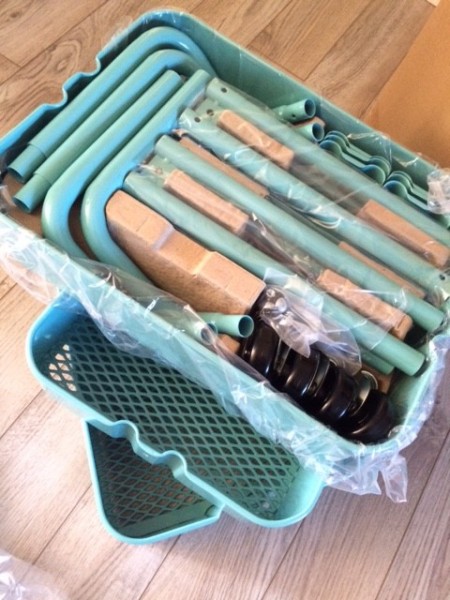 I was a little surprised at just how SMALL the box was. Maybe I made an error in judgement. Ikea is a master at small spaces and it is even reflected in their packaging. I was under pressure as I needed to use the cart within 3 hours of building it. After taking everything out of the box, my heart sunk. There are a LOT of pieces.
Ikea makes it simple.
Not only are the pieces just "slide together and add a screw," but they even supplied the tool to build it properly.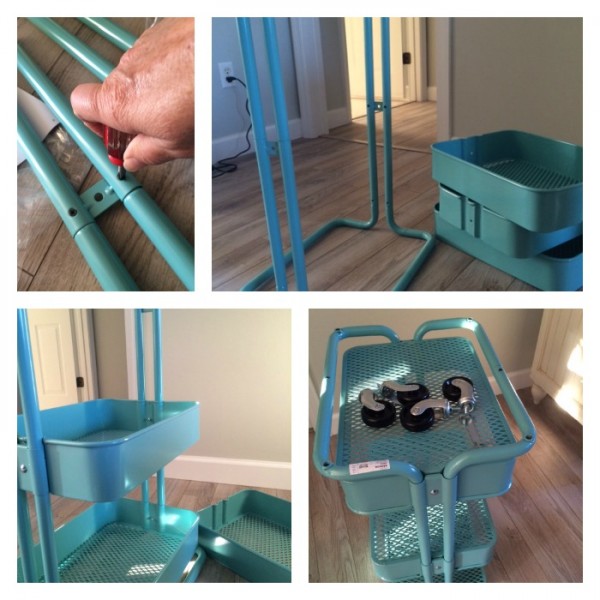 It took me approximately 30 minutes to put together. It probably would have taken even LESS time, if I hadn't had a screw roll away (spent the extra 10 minutes looking for it).
Drinks anyone?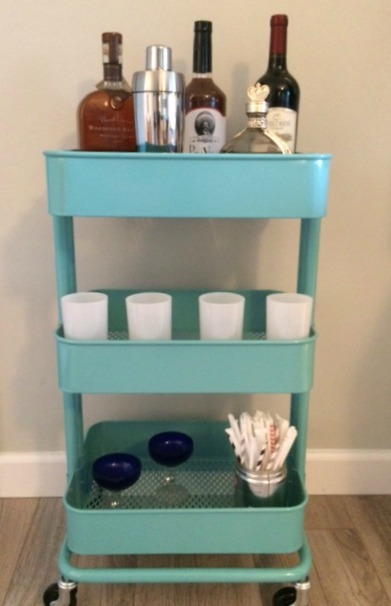 For more DIY decorating ideas, visit a few of my favorite bloggers:
Would your brand like to participate in #Thanks30? Fill out this form for more information.