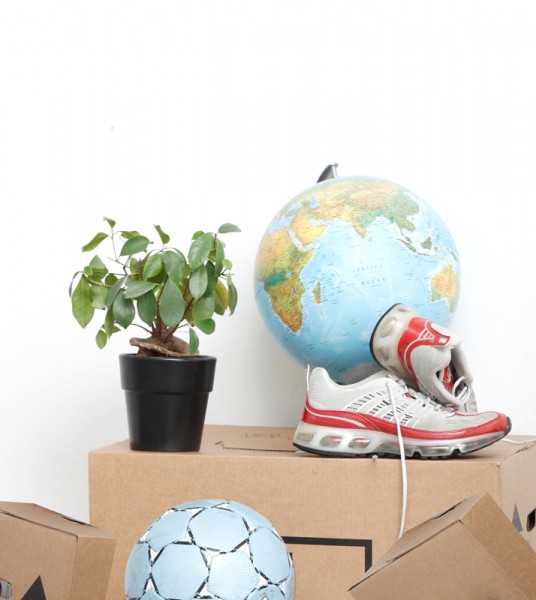 It's been just over a month since I've moved into the new mansion, and while I always get overwhelmed, I am a bit more organized that I give myself credit for. However, successfully moving an entire house's worth of belongings that you put together over years can challenge the most organized person. If organizing isn't your strong suit, moving house is unlikely to be an experience that you look forward to. The packing and moving process doesn't have to cost you your sanity, though. When you break the process down and tackle it in a logical manner, it can be surprisingly easy to get a handle on.
1. Declutter your life to make it easier on yourself
From life coaches to books on the subject of finding happiness, experts are of one opinion: the more stuff you own, the more stressed out you become. If you've collected hundreds of articles of clothes, furniture, gadgets and knickknacks over the years, selling a large part or giving it away can be a great way to find a life in which it's simple to be happy. Not only will you have less stuff to care for, keeping fewer belongings means that you will only need a smaller house. Spending less, by itself, is a great stress buster.
 2. Set up a moving folder
When you relocate, you'll find that the plans and inquiries that you make, the contracts that you sign, the receipts and papers that you come by and the tasks that you complete are hard to organize and keep track of.
Doing away with the stress of managing all this information is easy. All you need to do is to set up a folder, and make it the one place that you put everything to do with your move. You'll know exactly where you need to go anytime you need to look something up.
The folder can contain everything from information about the contents of each box that you pack to the business cards from removal companies and real estate agents that you collect. You can file away receipts for your final utility payments, information about local schools and facilities in the new town that you're going to, and much more. Your folder greatly simplifies the moving process.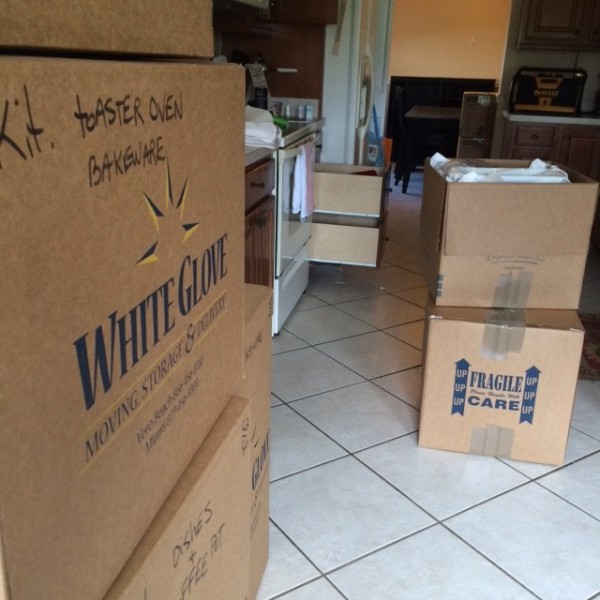 3. Work out what goes where ahead of time
One of the best ways to move towards a more modestly proportioned life is to get no larger a house than you actually need, and to get rid of furniture and other belongings that you don't have room for. It can be a good idea to talk to your estate agent about how much you can save by decluttering, and moving to a smaller house (learn more at this link). You can work out with photos and floor plans ahead of time where all your belongings will go, and decide to get rid of all the stuff that won't fit anywhere. This can greatly simplify your move.
Carefully planning ahead of time where every article of furniture or other stuff will go in your new home can also help when the removals people ask you for directions on where to put all the heavy items.
4. Make arrangements well ahead of time
If you plan to move in spring or summer, you need to know that it's the time everyone else moves. You'll find it hard to find a removals company that has an opening for you. You need to put in your name well in time.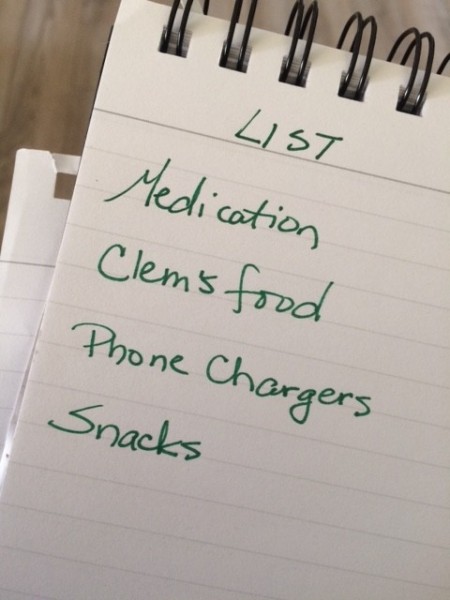 5. Make a list of last-to-pack items
It's usually a good idea to give yourself two months to put everything away in boxes. It can greatly simplify moving day to be ready well ahead of time.
Since you need to live in your house until moving day, though, a few essentials will need to stay out and in use until the day that you finally turn the key in the lock as you leave. You can count a few clothes, kitchen and bathroom essentials, food items, medicines, toiletries and cleaning supplies among these items. You need to make a list of whatever items you will need, make sure that the packers do not pack them, and when you're done, put them in the box clearly labelled for its contents. This box goes on the truck last of all, and comes off first. You'll need everything in it the moment you set foot in your new home.
Unless you're actually moving with the truck, you'll need to think of packing for the trip, too. It's usually a good idea to set aside an area of the house such as the bathtub that the movers aren't supposed to touch, and to put all your essentials way in there. If you don't do this, you will probably find yourself without flip-flops or a dressing gown for the hotel.
6. Deciding whether to pack yourself or let the professionals do it
Letting the professionals do your packing for you may not be the most cost-effective solution. If the idea of packing a whole house up fills you with stress, though, you really should consider letting others do it. It's one of those times when loosening up can really feel good.
Noah Turnbull has been involved in organising plenty of relocations as part of his work and likes to share his tips and ideas on how to move as painlessly as possible. He is a regular online contributor and writes for a number of lifestyle and property websites.