Giveaway sponsored by Puritan's Pride!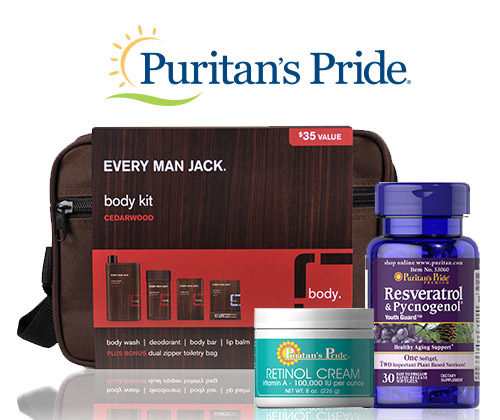 Champagne Living/The Gin Joint is a collaboration between my take on living the good life, and my 31 year old son Ben's idea of what fine living looks like. Of course we do weigh heavily on the women's side….it's what I know best. This month we've decided to champion the men in our lives. It is MOVEMBER, the month where rather than pink and red, we are committed to bringing awareness to men's health issues….especially prostate cancer.
So to celebrate your  man…we, along with Puritan's Pride have put together a great prize pack for the man in your life.
Prize includes :
Every Man Jack Cedarwood Body Kit
Retinol Cream
Resveratrol softgels
Can't wait to see if you win?
All products are available at: Puritan's Pride
ENTER