We received a gift card from Sawgrass Mills for this challenge, all opinions are strictly our own.
I have an admission to make…
I am a leisurely shopper. I like to wander around stores slowly and get ideas. I'm not one to look at the circular that arrives in my Sunday paper and think…YES, THAT'S the gift for (fill in the blank). I'd much rather walk around and be inspired by what's available. The problem is that I still want my "inspired gifts" at Black Friday prices. What's a shopper to do?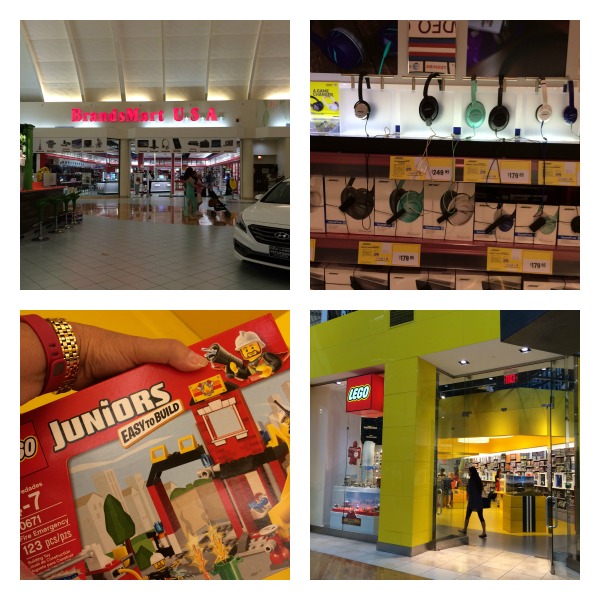 LUCKILY
I'm within driving distance of one of the countries largest outlet centers – Sawgrass Mills in Sunrise, FL. While I'd much rather shop before the crowds start flooding the stores, I'm excited Sawgrass Mills will be open at 6 p.m. on Thursday, November 27, offering more than 27 straight hours of Black Friday savings!!!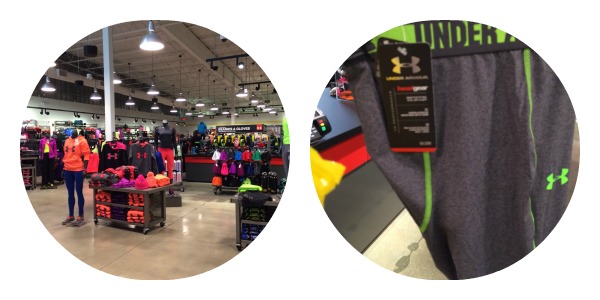 A HEAD START 
Armed with a $300 gift card from Sawgrass Mills to start my holiday shopping, I drove to the mall. I had a loose list of whom I wanted to shop for. While the challenge was to purchase gifts for 5 individuals for $300….I knew that I could do MUCH more than that if I played my cards right. The biggest issues would be Ben and Mr. S, while the girlfriends and my nieces and nephews are always easy. I won't tell you which of my friends is getting these gifts, because I know that they all read Champagne Living (but, I may give a few hints).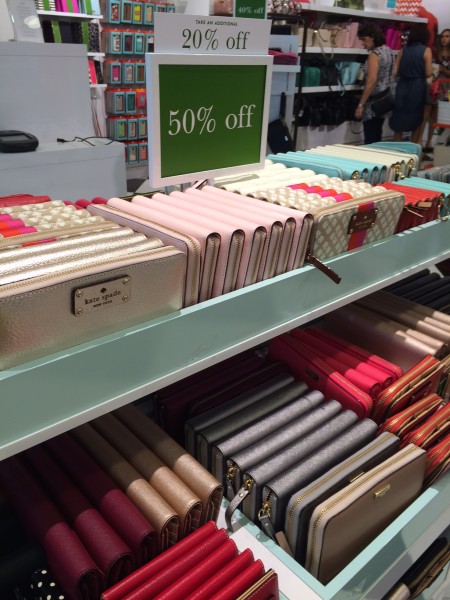 THE STORES
While I meandered around, I did have a good idea of WHICH STORES I wanted to visit on this trip. Having my gift giving list made that easy
BrandsMartUSA
Under Armour Factory House
Kate Spade
Tory Burch
Neiman Marcus Last Call
Lego Brand Retail Store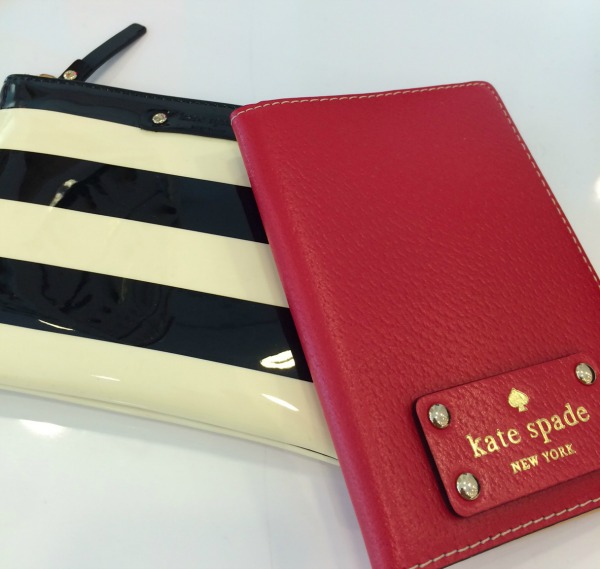 When I'm strapped for time, having a plan helps. I knew that I needed 
Electronics for Mr. S
Sports apparel for Ben
Lego's for my nephew Evan
Designer leather goods for my girlfriends
Eileen Fisher for my cousin (who wears NOTHING but)
With the $300 that Sawgrass Mills had given me for the challenge and only 3 hours to shop (because I had to get back for a twitter party), I accomplished my goals and more. Some of these will be a total surprise, while others will read this and think "THAT'S FOR ME!!!"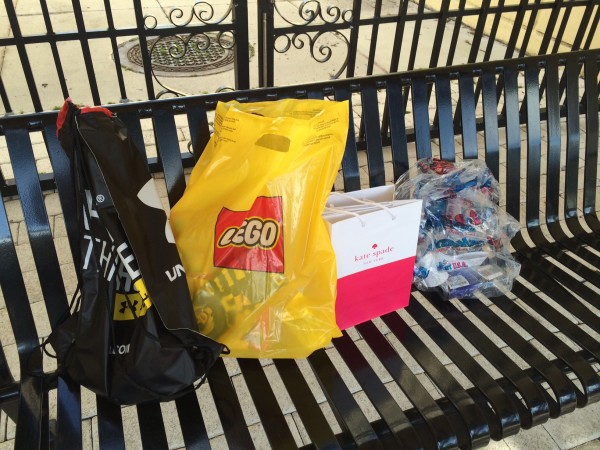 I still have MORE shopping to do, and YES I'll be back at Sawgrass Mills next week to finish it up. I'll be out of the country on Black Friday, so for those of you who are planning to shop on November 28th…you know where to go…
To start ONE of my readers off with the shopping on their gift list, we're giving away a $100 Sawgrass Mills Gift Card!
12801 W Sunrise Blvd, Sunrise, FL 33323
Hours: Monday to Saturday 10am – 9:30pm and Sunday 11am – 8pm
11/27 – 11/28/2014: 6pm – 12am (Thanksgiving)
11/28/2014: 12am – 9:30pm (Black Friday)
For more shopping tips and where to stay nearby visit The Florida Buzz Report and read the post I wrote this summer!!