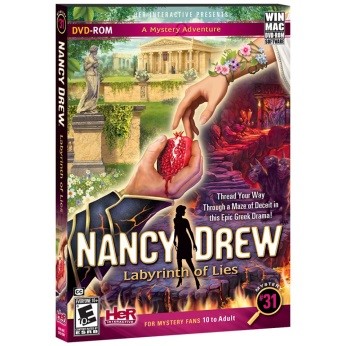 Most of us grew up with the wonderful Nancy Drew, and today at 1pm (November 14, 2014) we'll be revisiting the famed girl detective once again. Join me along with my friends as we chat about the famous sleuth and the newest Nancy Drew game Labyrinth of Lies from Her Interactive (perfect for holiday gift giving).
DETAILS
Date: Friday, Nov. 14, 2014
Time: 1 p.m. PT / 4 p.m. ET
Hashtag: #NancyDrewRocks
Follow host: @HerInteractive
Follow cohosts: @LisaSamples @Zipporahs @tarametblog
Prizes: (4) Nancy Drew: Labyrinth of Lies game copies and (4) $50 Amazon gift cards.
NO RSVP NECESSARY – just hop on in to the party and have fun with us
I can't wait to see you there!!