Is visiting Rome anywhere on your bucket list? If you don't have at least one of the following Roman tours at the top of your list, you're missing out.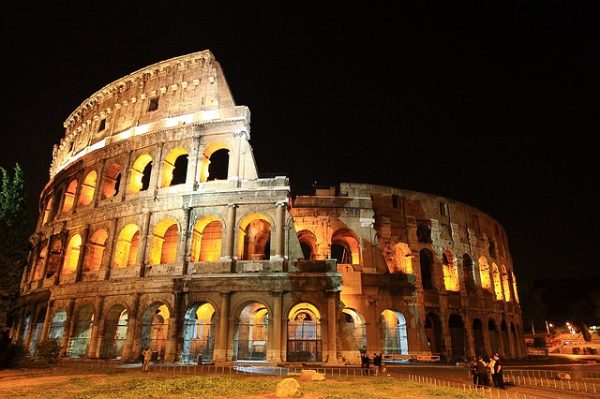 The Colosseum
Originally known as the Flavian Amphitheater, Emperor Vespasian gifted the Colosseum to the Roman people. The emperor's son, Titus, opened this massive stone amphitheater in A.D. 80 with 100 days of games. Perhaps the most famous games were the gladiators who fought each other to the death and those who fought wild animals.
Experts estimate all three levels held about 50,000 people (tightly packed). The Romans used the colosseum as a public entertainment center for four centuries before it was eventually abandoned. By the 18th century, locals managed to scrap about two-thirds of the Colosseum for building materials. Still, the iconic symbol of Rome gathers 6 million tourists each year. 
Part of what makes the Colosseum a popular tourist destination lies beneath the ground: a labyrinth of underground corridors. These ancient underground corridors were equipped with cages to hold wild animals along with 80 vertical shafts that were used to lift the animals and gladiators up to the arena floor. 
If you want a tour that brings ancient history to life, add the Colosseum to your bucket list. If you're looking for one of the best tour companies, check out What a Life Tours. They've been rated #1 on Trip Advisor since 2011, and have thousands of five-star reviews. 
What a Life conducts semi-private tours through the Colosseum that allow you to skip the general admission lines and large crowds. You'll always be in a group of 14 or fewer people and have an expert story-teller as your guide. Out of all the Roman tours, you'll find the Colosseum underground tour especially fascinating since you'll get to experience sections that are closed off to standard ticket-holders.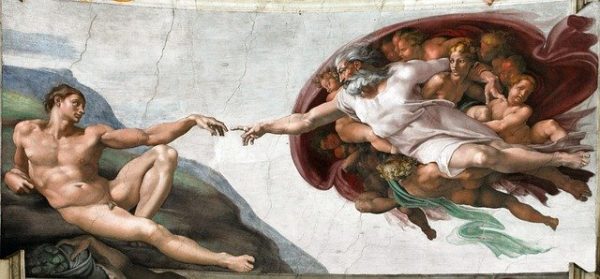 The Sistine Chapel
You've heard about the Sistine Chapel, but if you haven't seen this magnificent masterpiece in person, you're missing out. 
The Sistine Chapel is one of Rome's only sources of preserved frescoes – artwork that was painted directly onto the walls of homes and chapels. The Sistine Chapel was painted by multiple artists including Michelangelo, who took on the daunting task of painting nine detailed scenes from Genesis on the ceiling.
The Sistine Chapel has its fair share of mysteries and hidden messages. For instance, in 1990, experts agreed that the shape of the figure of God in "The Creation of Adam" depicts an anatomically-correct human brain. In "The Last Judgment," Michelangelo painted his own miserable self-portrait on Holofernes' severed head and Saint Bartholomew's flayed skin. It's speculated that he wanted to leave a permanent representation of his disdain for having to paint the ceiling.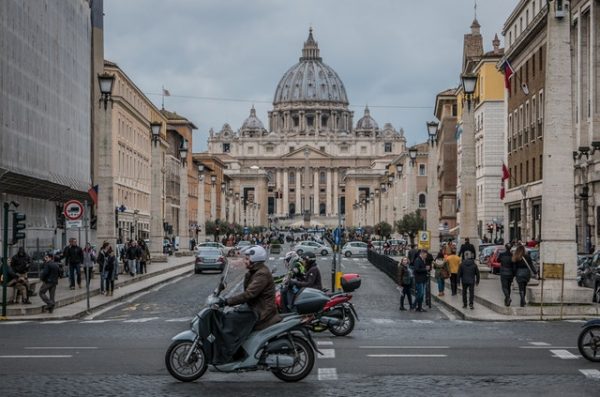 St. Peter's Basilica
Most people who visit Rome tour multiple Vatican museums, including the Sistine Chapel and St. Peter's Basilica. Although the Sistine Chapel might be more well known, St. Peter's Basilica is a breathtaking experience to behold in person, perhaps more than it seems when looking at pictures.
St. Peter's Basilica is home to Michelangelo's Pietà, a marble sculpture depicting the Virgin Mary holding Christ's dead body before he was placed in the tomb. This is the sculpture that launched his career and made him famous. 
Other notable treasures inside St. Peter's Basilica include the shrine where John Paul II was interred and Gian Lorenzo Bernini's Baldachin – a large Baroque bronze sculpture that covers the Pope's private 66-foot altar like a canopy. 
Tours through St. Peter's Basilica usually include access to the Papal crypts where 91 pontiffs were laid to rest.
The coolest part of visiting St. Peter's Basilica is the optical illusion in St. Peter's Square. Bernini wasn't just a sculptor – he was also an accomplished Roman architect. He was asked to construct the piazza and emphasize St. Peter's importance as "the gateway to heaven." Bernini did a fantastic job. While the architecture in St. Peter's Square is beautiful, Bernini also made sure to include an optical illusion. 
When you stand in certain areas, you'll see multiple layers of pillars disappear and reappear. It's quite an unexpected treat. 
What Roman tour will you move up to the top of your bucket list?
Now that you know some of the most fascinating reasons to visit Rome, which tour will you move to the top of your bucket list? Or will you visit all three?