You know how I love the classics.
I love classic styles
Furniture that stands the test of time
A good solid car (Volvo anyone?)
But I also love adding a personal twist to everything that I do. This year's Pantone Color of the year is beautifully classic and at the same time offers a fun, vibrant side to decorating and adorning.
Meet Classic Blue (as if you hadn't already)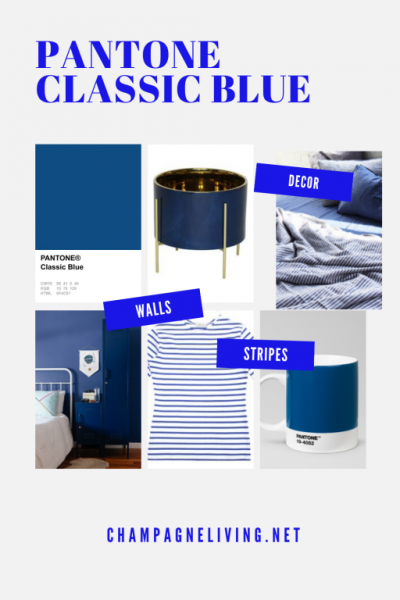 Named Pantone's Color of the year. This is one Champagne Living color that I can see including in lots of decorating and wearing in 2020 and beyond.
Now THAT makes me feel like Chanukah is coming!