I received a dress from Shinesty for this post. All opinions are strictly my own.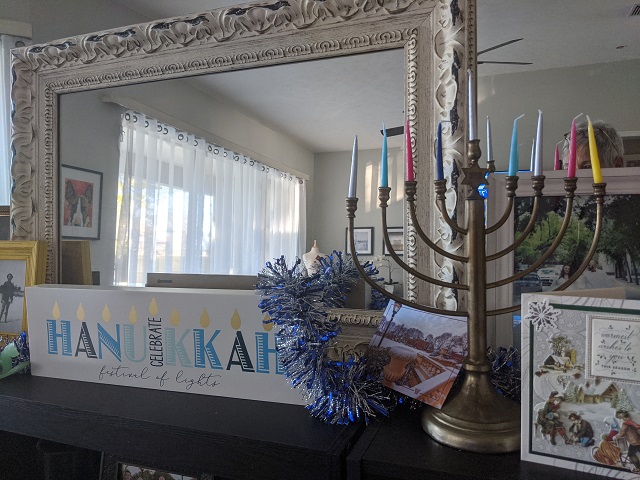 Adam Sandler was right
Chanukah is truly a festival of 8 crazy nights…at least around here it is. With most of our family now in Florida, we try to spend time with all of the family members and that means LOTS and LOTS off latkes, dreidel spinning and gift-giving fun.
My job is not to make the latkes
My job is to bring on the fun, and just like last year, I'll be making an entrance at each of the parties in a very special outfit.
THIS YEAR'S OUTFIT
This Chanukah I will be wearing Shinesty's Latke'd and Loaded Neon Hanukkah Wrap Dress. I tried to get Mr. S to order the matching Hanukkah suit (or at least the tie), but he would rather just see me SHINE on my own.
I've also decided to paint my nails blue, white and silver (I'll show you those as soon as I buy some blue nail polish).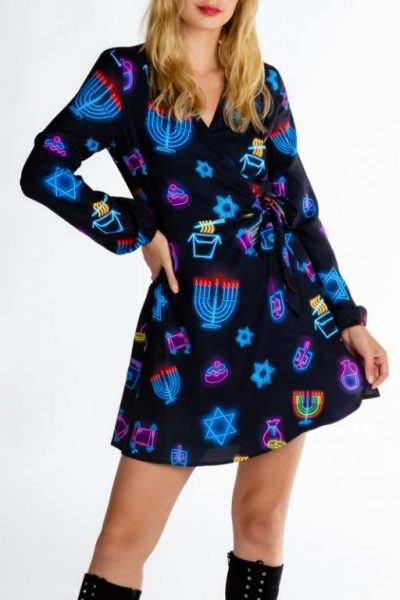 Christmas, Hanukkah or Kwanzaa
Shinesty helps you bring on the fun to any celebration with their matching themed outfits for the whole family. So, why wear that old dress you've worn year after year? It's time to ditch the subtle and LIGHT UP THAT PARTY (and the menorah) with some fun outfits from Shinesty.