The items in this post were sent to us by the brand. We do not charge them for consideration or placement as we prefer to retain the right to not place an item that we don't truly love.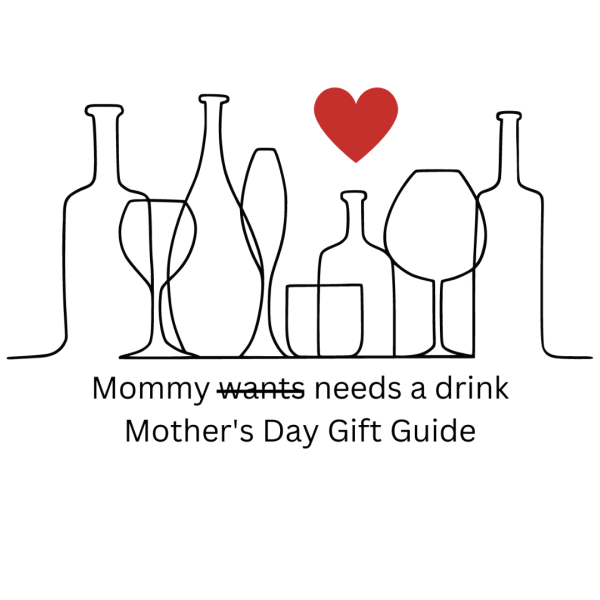 We have our days. As a mom for the past almost 40 years, I can tell you from experience, that going out on a Saturday night with my girlfriends for a great glass of wine and some girl talk is the BEST therapy. But, it doesn't always happen like that. Yes, Mother's Day is ALL about celebrating mom for the kids, but for adult children like mine, sitting down and catching up over a great glass of sauvignon blanc or sipping an indulgent reposado with my son and daughter-in-law talking about GOOD things in our lives is the way that I truly love to celebrate. I know that it's not just me who likes to take a little time out with a drink that I enjoy (especially with the new findings about just how healthy a glass of wine is for us) and the people that I love.
Here are a few reasons why mommy needs a glass of wine or her favorite cocktail for Mother's Day:
She deserves it. Parenting is hard work. It's 24/7, 365 days a year. Moms deserve a break, and a glass of wine or their favorite cocktail is a great way to relax and unwind.
It's a way to show her you care. A bottle of wine that she wouldn't think to buy herself is a thoughtful gift that shows your mom how much you care about her. It's a way to say, "I see all the hard work you do, and I appreciate you." It also shows that you listen when she's ordered it in a restaurant or looked over the bottle in the store when you were out together.
It's a way to connect with her. Having a drink with Mom is such a great way to connect and have some quality time together. It's a chance to talk, laugh, and just enjoy each other's company.
So this Mother's Day, don't forget to get your mom that bottle of wine or liquor that she enjoys. It's a small gesture that will show her how much you care.
Must Haves for her Bar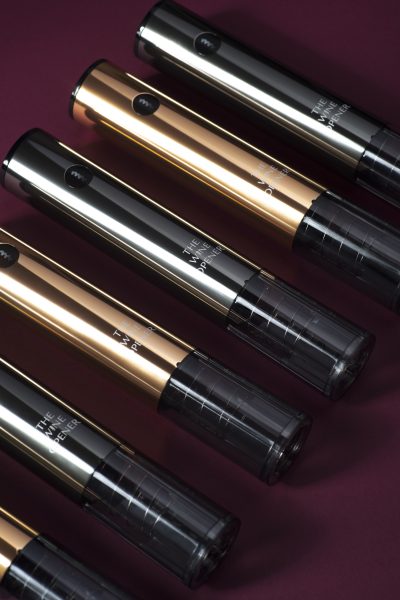 There will be no more struggling with corkscrews once you have The Wine Opener. After owning restaurants and bars, I'm pretty good with a bartender's corkscrew, but I've also been known to have split a cork or two in my life, and now that I have The Wine Opener, I don't worry about not getting the corkscrew into the cork deeply enough and splitting it. The brand's first-to-market hero product is an easy-to-use, sleek, electronic wine opener. The gorgeous bar cart accessory is designed to last, even for the most enthusiastic wine drinkers. The opener comes in a stylish gift box with a charging cable (that's right, no wasting batteries) and the all-important foil cutter.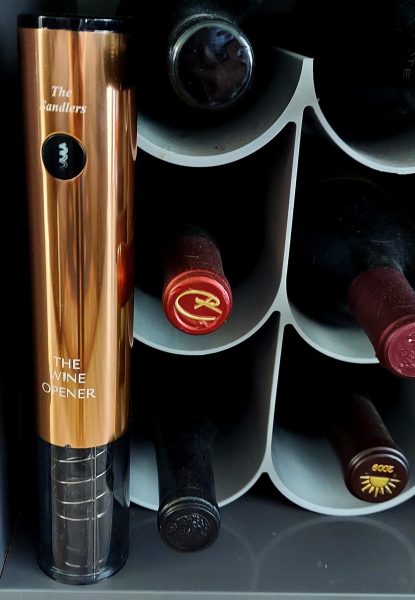 The Wine Opener, the brand's first-to-market hero product is an easy-to-use, sleek, electronic wine opener. The gorgeous bar cart accessory is designed to last, even for the most enthusiastic wine drinkers. The opener comes in a stylish gift box with charging cable and the all-important foil cutter. Designed to fit all traditional wine bottles, the user simply pops The Wine Opener on top of the bottle and presses the button to watch the cork rise out within seconds. Personalization is optional.
Available at

The Wine Opener

Online (check out some of their fun personalization ideas for Mother's Day).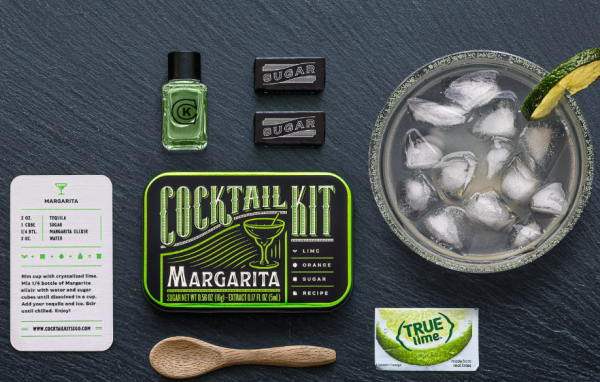 Mom can take her bar on the go as she heads out to board that plane, relax in her hotel room with a kit and a nip from the mini bar, or at the beach with these cute Cocktail Kits 2 Go with everything she needs to craft cocktail classics all in one small, home bar, in-case-of-emergency package.
Each kit makes four drinks and is available in
Old Fashioned
Martini
Mojito
Champagne Cocktail
Mint Julep
Gin Smash
Moscow Mule
Margarita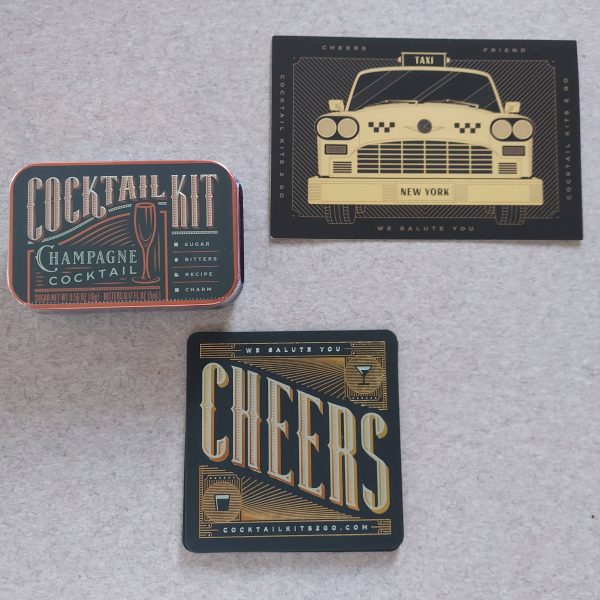 For instance, the Old Fashioned Cocktail Kit includes the ingredients to craft a perfect Old Fashioned Cocktail – aromatic bitters, sugar cubes, bamboo spoon, and instructions for making the drink as it has been made since the late 1800s–all tucked into a vintage-styled, travel-sized tin. Just add her favorite whiskey.
Spirits
Wouldn't you have liked to be around this table as Michael Jordan (no description necessary there), Jeanie Buss of the Lakers, Wes Edens of the Bucks, Emilia Fazzalari, and Wyc Grousbeck of the Celtics all got together and bonded over their love of tequila. It was that night that the idea for Cincoro Tequila was born and I can tell you from drinking it, that it's a SLAM DUNK.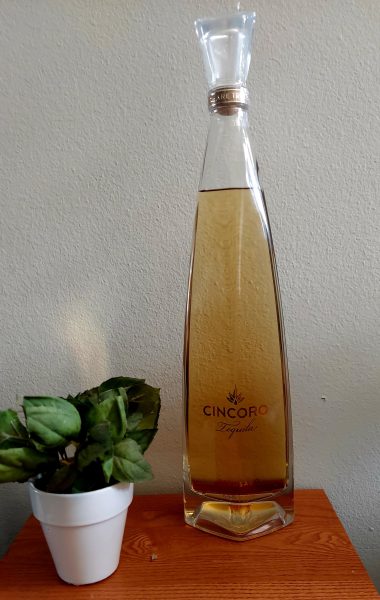 Take a minute to check out the Cincoro Tequila bottle and you can see that it will look absolutely stunning on any bar. The designer is known for his work at Nike and for creating the MVP trophy for the NBA, so it certainly makes a statement…that mom has GREAT TASTE in tequila.
FYI – I am featuring this tequila not only because it's incredibly smooth and wonderful for sipping and mixing drinks, but it's unusual to see two powerhouse women in this space. So, CHEERS to the women who want a good drink too!
For Mother's Day, they are offering free engraving and shipping with code ENGRAVECINCORO
Order yours on

ReserveBar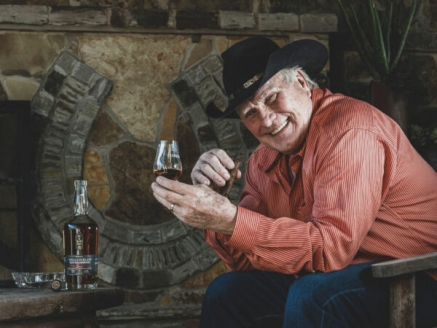 Turning from the NBA to the NFL (Moms love sports too), especially when it's legendary NFL player and announcer Terry Bradshaw's award-winning Bradshaw Kentucky Straight Bourbon Whiskey!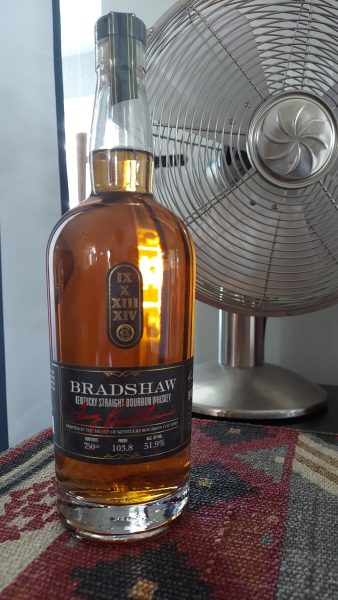 Bradshaw Bourbon is a carefully crafted collaboration between Bradshaw and Silver Screen Bottling Company. Awarded a phenomenal 91-point rating from Wine Enthusiast, Bradshaw Bourbon is blended from the finest grains and aged in hand-selected barrels. As noted in the review, the two-year-old bourbon is "tinged with roasted nuts and vanilla on nose and palate, finishing with hints of black pepper and a waft of smoke." It has a mash bill of 70% corn, 21% rye, and 9% malted barley, and is proofed to 51.9% ABV, a tribute to the NFL Hall of Fame quarterback's career pass completion percentage.
Bradshaw Bourbon is available at retailers throughout the US and Canada and online at

Bradshaw Bourbon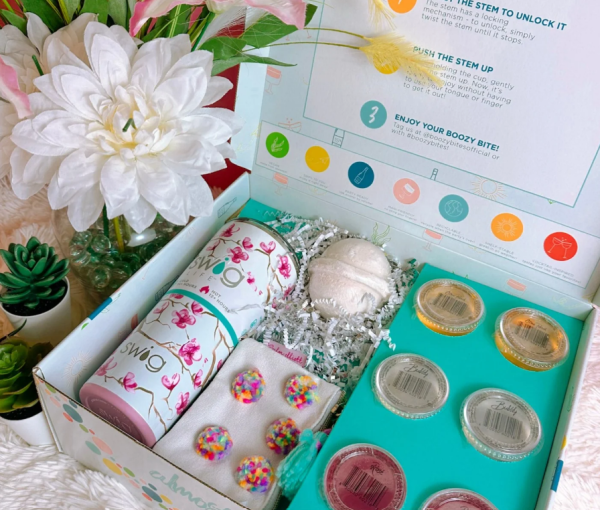 She is your monster slayer, sandwich maker, biggest cheerleader, best friend, and ultimate superhero. She spends 364 days a year taking care of everyone else. So, spoil her this Mother's Day with all a mom really wants…a boozy treat and a minute to relax. This ultimate Mother's Day gift box comes with a delicious assortment of Boozy Bites, an adorable Swig tumbler, a bath bomb from Buff City Soap, and a cute wallet with rainbow pom-poms.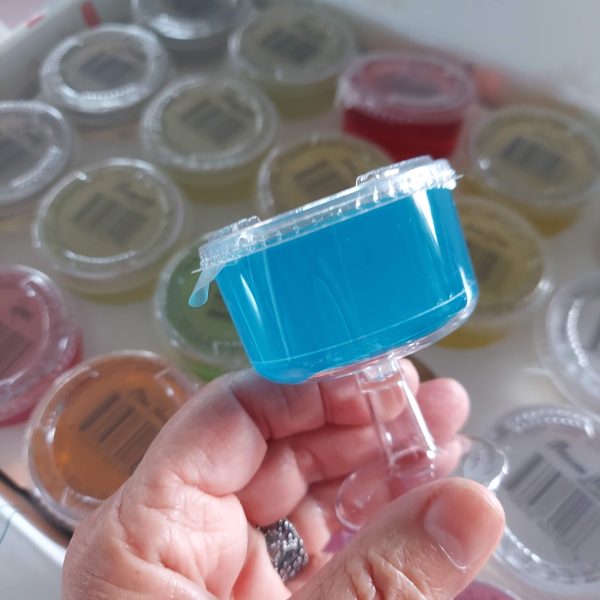 Don't forget to make it extra special by adding a custom photo to your Bites!
Mixers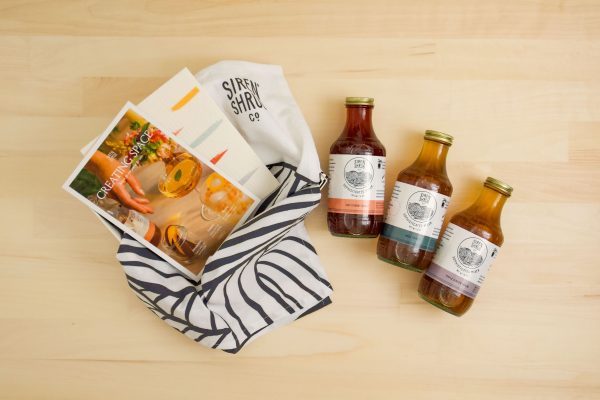 If you're looking for something a little bit different for mom this year, look no further than Siren Shrub Co. This Wisconsin-based, woman (and mom!)-owned shrubs company that ethically sources its ingredients from local farms, is the perfect ingredient for all types of moms.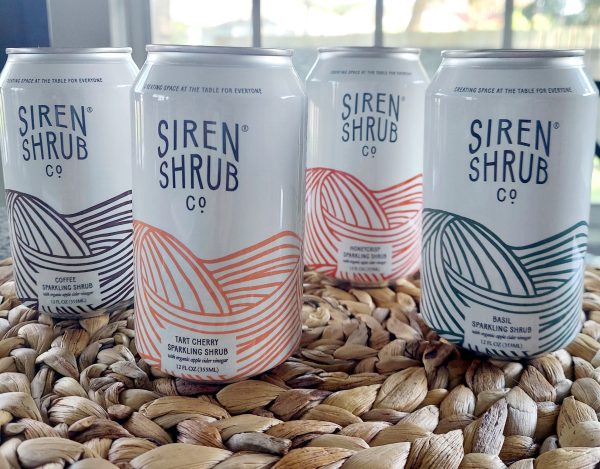 I have to be honest with you here. I had never heard of shrub until Rach (my co-host on The Compass Girls Show) was mixing a drink on air and used some of these great drinks as a mixer for her cocktails. It turns out that Rachel uses and drinks them often, so I had to learn more about them. It turns out that these drinks include a variety of refreshing and unique options, designed to appeal to a wide range of tastes and preferences. Siren Shrubs makes both Mixers to craft drinks with or without alcohol, and  Sparkling Shrubs (like the ones that I've been drinking during the day), which are ready-to-drink shrub options. The star ingredient in shrubs is organic apple cider vinegar, complemented by fruits, roots, and herbs and a touch of sweetener like honey or maple syrup. So, for ONCE Rach actually used something good for herself.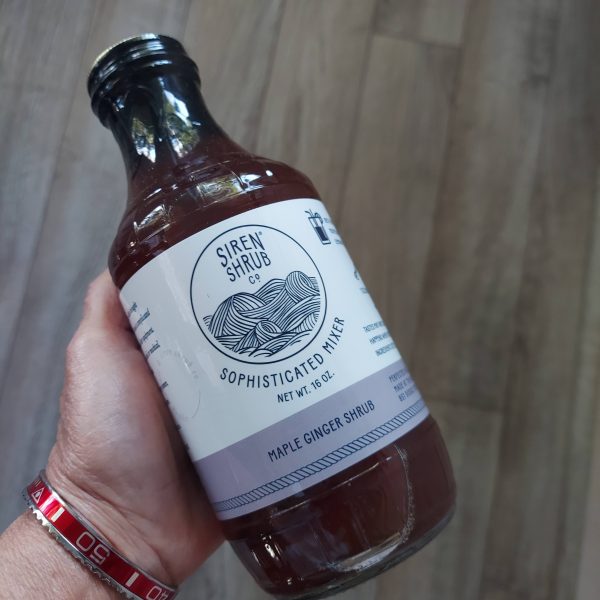 FYI, if you're looking for something a little special for Mom, The Siren Shrub Gift Set is a perfect option for Mother's Day. Featuring a range of flavors, it's a great option to give mom something new to try.
Pick up that great GIFT SET or their other drinks and mixers at

Siren Shrub Co

They also have subscriptions so that Mom never runs out!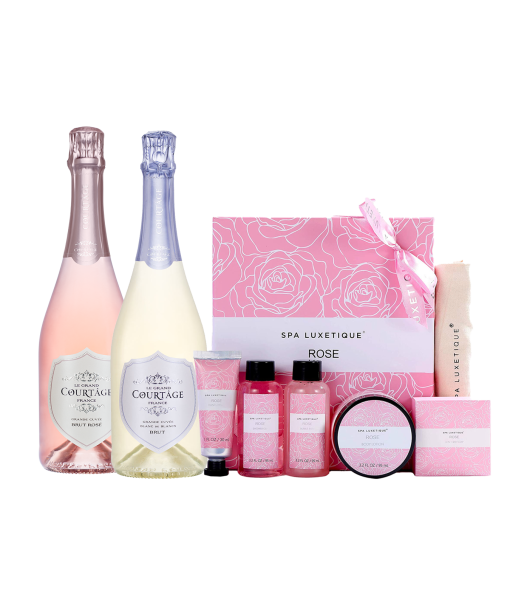 Whether near or far, treat yourself or someone special to Le Grand Courtâge's Sparking Wine & Spa gift set. Le Grand Courtâge is a luxurious (yet affordable) brand of wines, sparkling wines, and Rosé created by an American woman who dreamed of living in France. Their wines are refreshing, elegant, and accessible.
This luxurious gift set includes one bottle each of Le Grand Courtâge Blanc de Blancs Brut and Brut Rosé wine and a Spa Gift Set featuring 3-in-1 Bar Soap 1.8oz, Hand Cream 1oz, Body Lotion 3.2oz, Bubble Bath 3.2oz, Shower Gel 3.2oz, Reusable Burlap Linen Bag with Drawstring.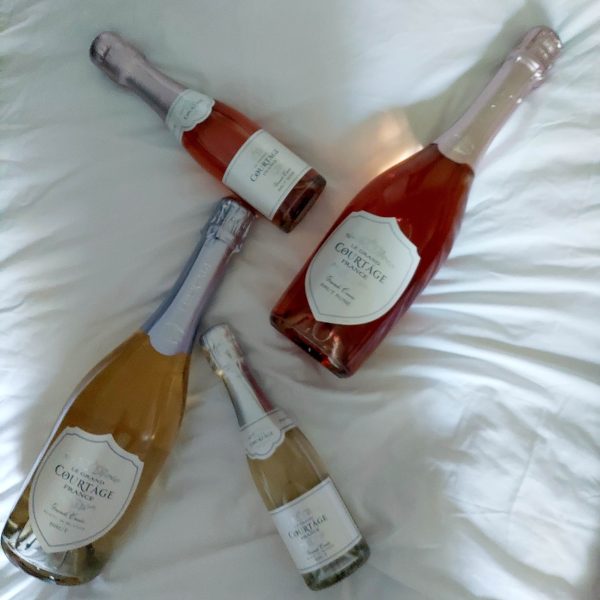 This is a great gift to pamper Mom… or yourself!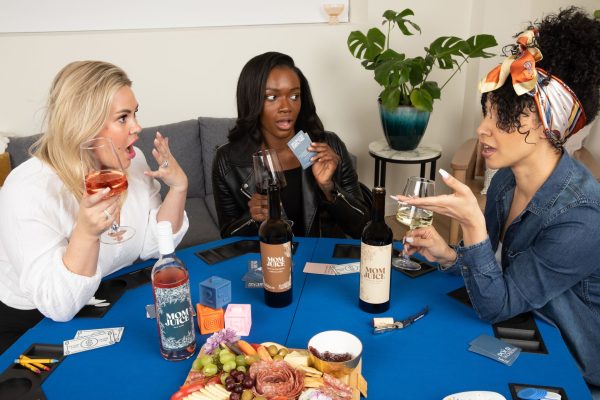 Mom
Juice
Wines
is for all moms, plant moms, dog moms, and cat moms – we're all a
mom
 of something. Founded by Kristin Taylor and Macie Mata
 (

mom

 of three with one on the way)
, two BIPOC women wanted to take the bougie vibes out of
wine
 culture and create something more fun and approachable for all. While shopping for
wines
, Kristin would peruse the aisles but never found anything that appealed to her playful nature. She saw the lack of appeal to the millennial market in the
wine
industry along with the gap in BIPOC female representation and sought to bring them together – the playfulness of a brand combined with good-tasting
wine
at a reasonable price point (and an homage to her own
mom
) – together with her business partner, Macie, they had found their mission.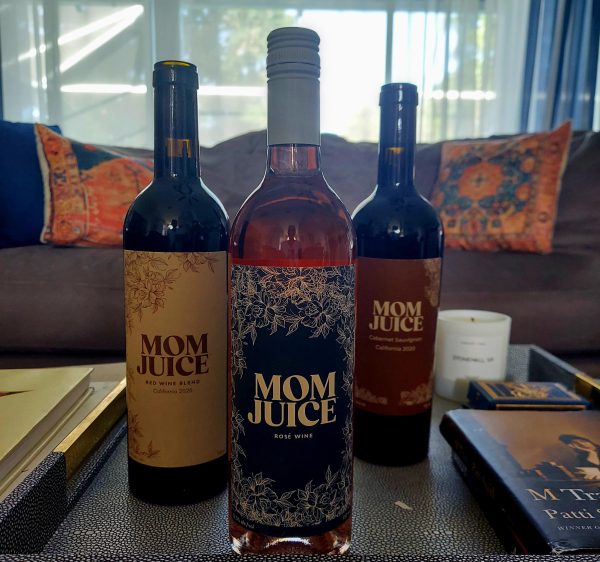 Kristin and Macie believe in making high-quality 
wines
, low sugar, free of gluten, vegetarian friendly, and packed with flavor. The Colorado-based company produces and bottles its
wine
in Napa, CA.
Products/Varietals:
Rosé: This light and crisp Rosé is semi-sweet with delicate tart and strawberry notes. This is a light-bodied

wine

. Alcohol by volume: 12.5%.
Pinot Grigio: A refreshing aromatic blend of citrus and green apple with a crisp, dry finish. This is a medium-bodied

wine

. Alcohol: by volume: 14.4%.
Cabernet Sauvignon: This Cabernet offers beautiful aromas of black cherry and baking spices. This is a full-bodied

wine

. Alcohol by volume: 13.8%.
Red blend:Blend Details: 70% Cabernet Sauvignon 27% Petite Sirah and 3% Petit Verdot
Gather your mom, her friends, your friends, and everyone's friends, and pour some wine made ESPECIALLY for her.

Coming from hand-selected vineyard sites, this wine showcases the power and lushness of Cabernets from Paso Robles. Beloved for its rolling hills East of the Salinas River and steeper hillsides, cut by small canyons, West of the Salinas River, the Paso Robles AVA is a large, diverse appellation that begins six miles away from the deep, blue Pacific Ocean.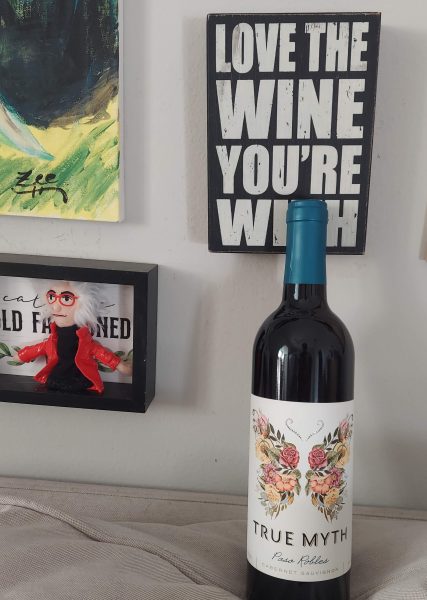 While the hot days allow Cabernet Sauvignon to fully ripen, the Ocean influence and higher elevations of the hillsides bring cool nighttime temperatures that maintain high acidity in the grapes. Sourced from old vines, which bring the bold, powerful, and opulent notes of black cherry, cassis, and pepper associated with high-quality Cabernet Sauvignon. Cool-climate Syrah from our home in Edna Valley is an important part of this blend, as it imparts blue fruit and red cherry notes, as well as a noteworthy juiciness and memorably silky texture. A touch of Petite Sirah adds subtle notes of plum and structured tannins.
Check out their website at

True Myth

Winery and sign up for their emails to get 15% off

Crafted predominantly with estate-grown fruit, this "right bank" Bordeaux-style red blend allows the velvety Merlot flavors to take center stage. Lots for this wine spend more than 16 months in French & American oak, resulting in opulent notes of black cherry and raspberry jam layered with aromas of milk chocolate, vanilla bean, and toast.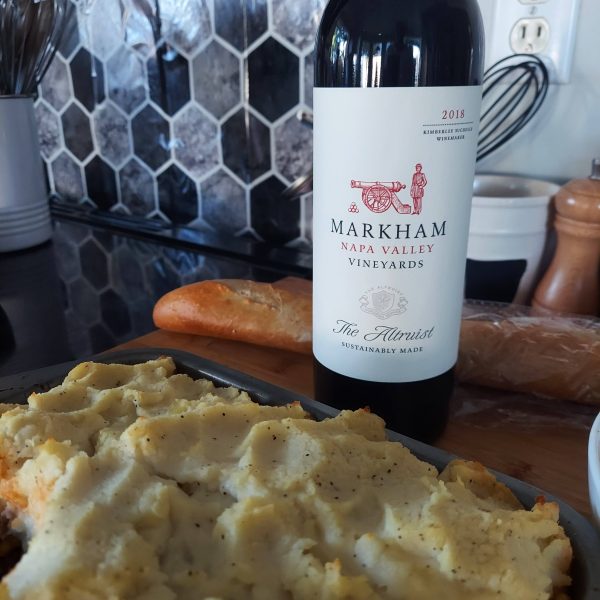 Mom will love this with food as it's a really nice red for those hearty dinners that she makes for the family that's smooth like she likes it.
Order it through the

Markham Vineyards

website (although I've seen it in my local wine shop as well)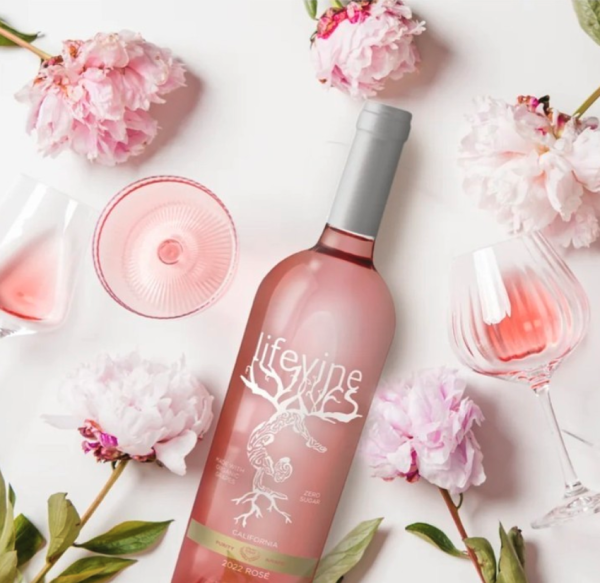 For those Moms who like to limit their sugar intake — buy her a bottle or two of Lifevine — which contains ZERO SUGAR. The FDA does not require wines to disclose nutritional information, but Lifevine has chosen to put it all right there on the label, including the calorie counts. How refreshing is that?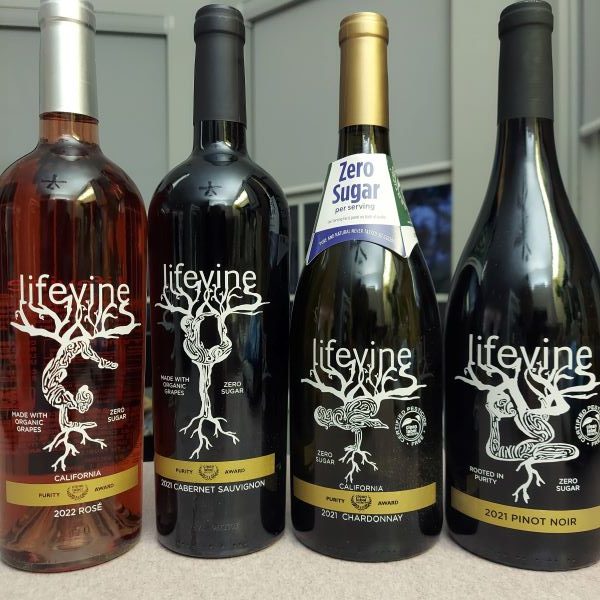 Award-winning winemaker Ed Killian makes sure that each bottle bursts with amazing flavor complexity. Varietals include
Pinot Noir
Cabernet Sauvignon
Chardonnay
and more.
Lifevine is lab tested for purity, certified pesticide-free, and committed to label transparency. Plus, it tastes AMAZING! I am one of those Moms who have to limit sugar intake for health reasons, I usually make the exception for a glass of wine, but now I don't have to. I can pour a nice glass of Pinot Noir and not have to justify having that extra glass.

Mezzacorona Domenica Pinot Grigio is a straw yellow color with notes of sweet chamomile and lilac on the nose then fades into scents of white stone fruit. The first sip of Domenica is ample, rich, and soft and its finish has a vibrant acidity that enhances the aroma. It is the perfect aperitif, best served with cheese and meat and it is a superb companion to seafood, pasta, and mushroom dishes.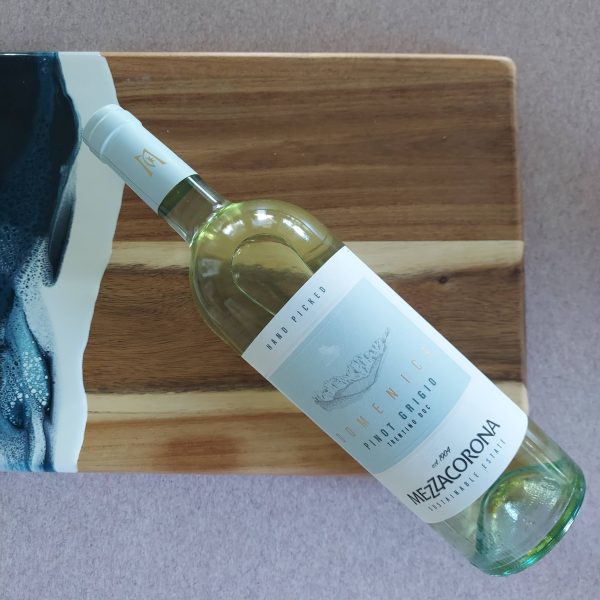 Grown in vineyards lying in uncontaminated valleys with rising cliffs and crystalline rivers. One is immediately struck by the vitality and cleanliness of these valleys; these characteristics are found in the bottle through the aromas and freshness of this wine.

This 2021 red blend is the perfect pick for the health-conscious mother, Our Daily Wines make certified organic, sulfate- and preservative-free wines. Our Daily Red is a light and vibrant blend of Syrah, Cabernet Sauvignon, Ruby Cabernet, and Carignan, delivering a quaffable and food-friendly wine, perfect for everyday enjoyment.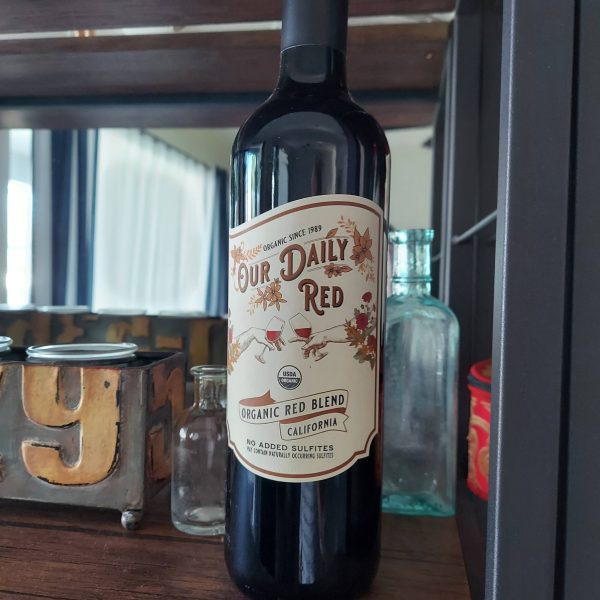 This red blend has ripe notes of fresh raspberry and juicy cherry, accented by a subtle aroma of violets that Mom will enjoy with her dinner with friends or watching her favorite show on Netflix!
Shop for this and other Our Daily Wines on their website (hint – they have an awesome subscription plan)

It's time for Mom to Rosé all day with this delightful sparkling rosé made from Pinot Noir from the Russian River Valley. Its soft dusty rose color is just a glimpse into the beauty that this wine holds. Elegant aromas of raspberries, strawberries, and cranberries swirl together with notes of freshly baked bread and lemon peel. Drawn in with great enthusiasm, the flavors of tart cherries and underripe strawberries give way to tart green apples and lemons.  The upward shower of bubbles effervescing in the glass turns into a lively and refined feel in your mouth and the finish is long and clean with mineral hints coated in lemon and tart raspberries.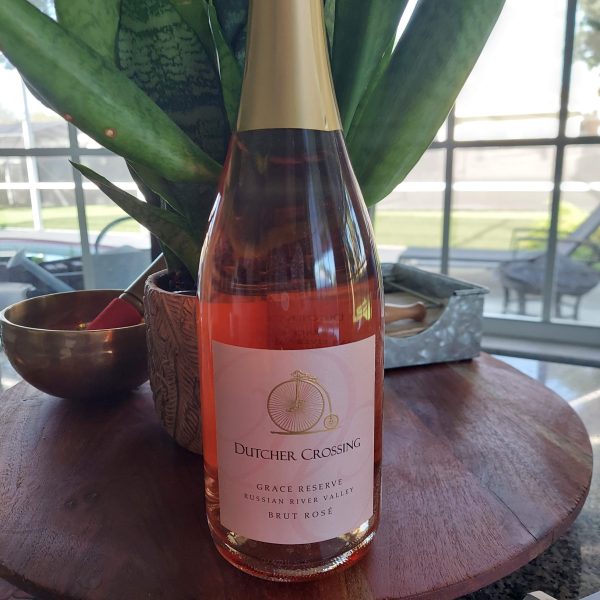 Match it by making Mom a delicious dinner of salmon (pink + pink) or just pop the cork and let her enjoy it while you give her a pedicure.

Refreshing with generous notes of fresh strawberry, melon, and rose petals, complemented by bright acidity and a rich, lively finish. A definite pick for Mom. This wine goes well with prosciutto and brie grilled cheese, pasta salad, and impromptu picnics in the park. Or the beach. Or the backyard. It tastes pretty great anywhere you drink it.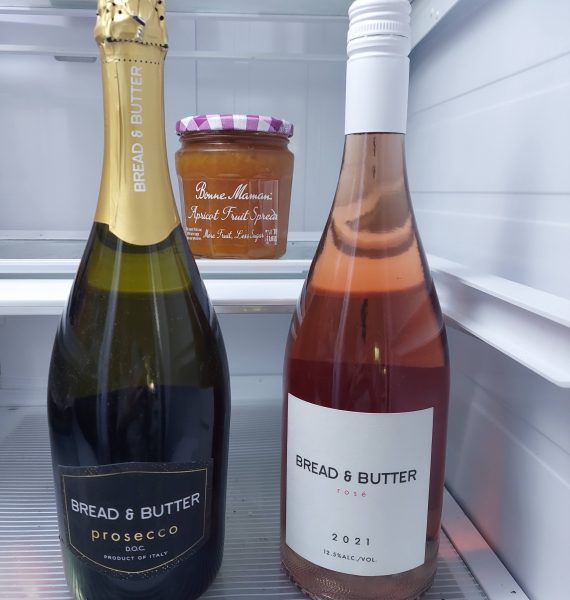 Bring the OJ for Mimosas and make her some breakfast (or a delish Bellini), and she'll be forever grateful for your culinary skills and a great choice in wine when you pick up a bottle of Bread & Butter prosecco for Mother's Day.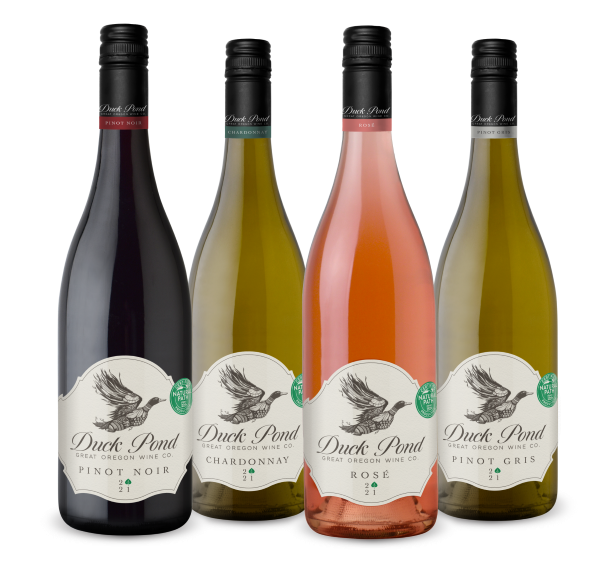 Duck Pond's wines embody and reflect a steadfast commitment to farming sustainably and organically. Their vision is to produce quality wines that express Oregon's purest, most natural form, just as mother nature intended. In 2020, Duck Pond produced the first-ever Natural Path Production Wines, Certified by the Clean Label Project. But what does that even mean? Duck Pond embarked on this process to further their mission in leaving the world a better place than we found it and fulfilling a promise to its customers, to provide the highest quality wines, with minimal intervention at the best value. Other wine labels have been hesitant to strive for this certification because of the time and effort required to achieve it. But Duck Pond was committed to the task and is currently the only label with this prestigious certification.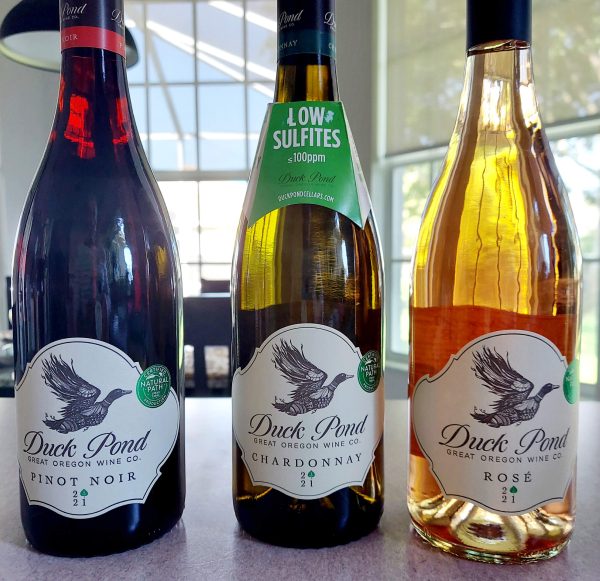 The line includes:
Pinot Noir
Pinot Gris
Rose
Chardonnay
and more
It's a favorite of master sommelier Brett Zimmerman, aka "The Sustainable Sommelier."  And it is no wonder — Duck Pond, known especially for its Pinot Noir and Pinot Gris, is free of harmful glyphosate and neonicotinoid pesticides. The company closely oversees the growing of all of its grapes to make sure nothing but good-for-you and great-tasting ingredients go into each bottle.

Alexander Valley is located north of the town of Healdsburg in Sonoma County (after you finish reading this, you can read our recent article about the Healdsburg area from a few weeks ago). It is one of the warmer AVAs in the region making it the perfect spot for red Bordeaux grapes.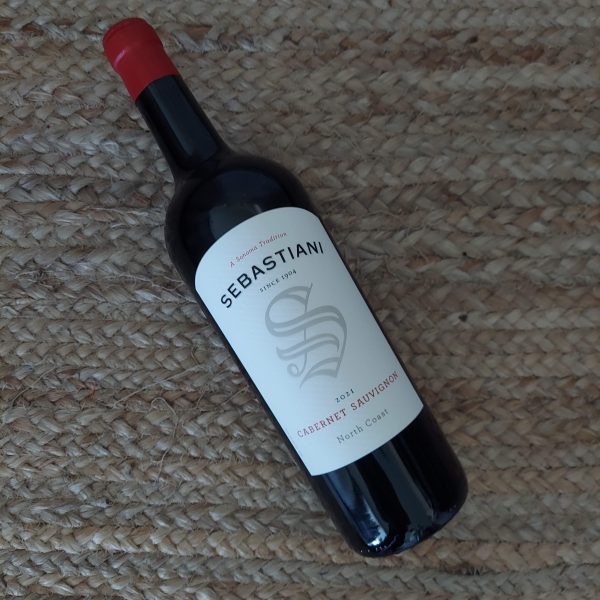 The fruit for the 2019 vintage came primarily from the Vimark Vineyard located in the northeastern tip of Alexander Valley. Lush fruit flavors of cherry kirsch, strawberry preserves and warm spice make this wine an elegant Mother's Day treat.
You'll find it online at

Sebastiani

as well as locally.

Miller Ranch Vineyard in Napa Valley enjoys the benefit of breezes and fog off the bay which lend to this wine's green citrus, melon notes, and bright minerality.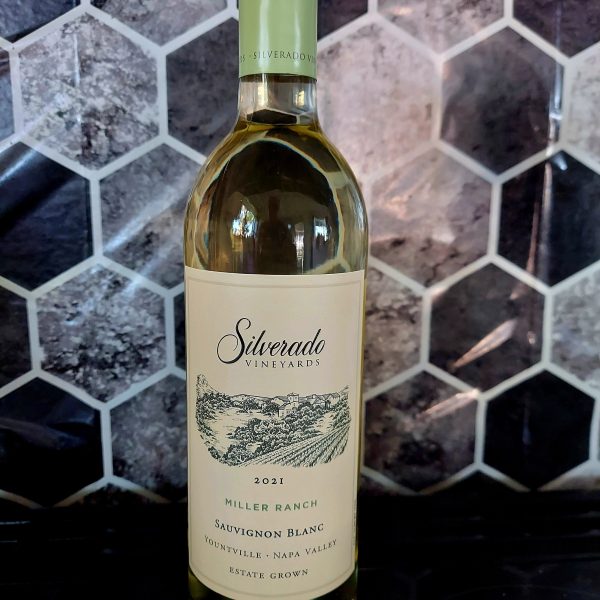 On land first planted to vines in the 1870s, Miller Ranch Vineyard is south of Yountville nestled between the Napa River and Hopper Creek. Here the soils are silty, cool, and deep, perfect for aromatic white wines. Open to the south, the vineyard enjoys the benefit of breezes and fog off the bay which contributes to the wine's green citrus, melon notes, and bright minerality.
Gift mom a vibrant and refreshing wine to toast your mother this Mother's Day.
Available online at Silverado Vineyards – subscriptions are available as well and ship three times a year.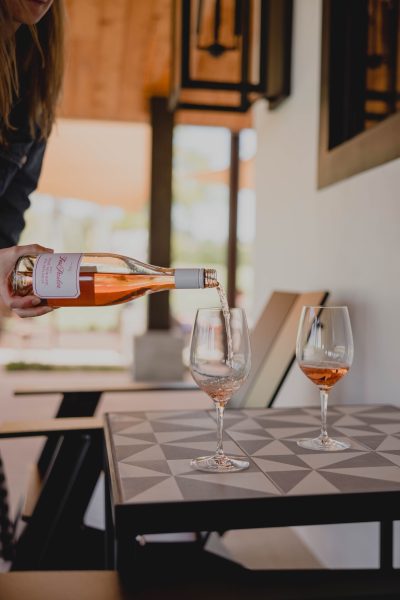 Bright and pink, this is a brand-new vintage release that mom will love! Spring marks the arrival of our Rosé of Pinot Noir, a more delicate expression of this most elegant varietal. Sourced entirely from Rio Vista Vineyard located in the Sta. Rita Hills, this Rosé of Pinot Noir has aromas of orange marmalade, strawberry, cherry, vanilla, and grapefruit. Flavors of citrus, cherry, strawberry, cranberry, orange rind and vanilla will intrigue her palate.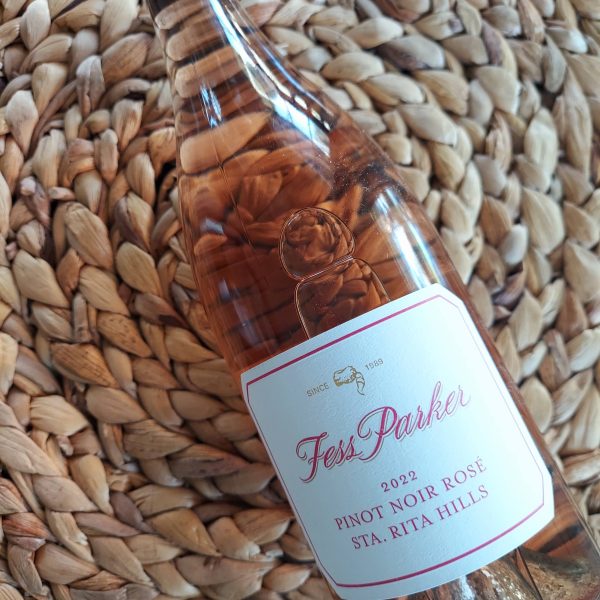 This wine is best enjoyed chilled and pairs well with charcuterie, grilled salmon or pork tenderloin.

2019 Cooper's Reed Cabernet Sauvignon
Cooper's Reed Cabernet Sauvignon is aged in large vessels sealed with reeds. Engrained with the wisdom of the past, sip this bottle with Mom to learn more from her wisdom, too. A fresh take on a crowd-pleasing classic, this pure expression of Cabernet Sauvignon evolves with each sip and gracefully unfolds on the palate.
Cooper's Reed pairs deliciously with Full Moons. Long nights. Poker (now that's MY kind of Mom's day activity).

Crafted from organic Chardonnay grapes grown in cooler weather sites around Napa Valley, this wine carries fresh, unadulterated characteristics that will leave Mom wanting more. The unoaked, mineral-driven expression is sure to be a crowd-pleaser, made with only the finest Chardonnay for the finest mother figure in your life.
Noble one pairs well with Mom's favorite cheese board. Popcorn. Most Spotify playlists, and YES, Backyards.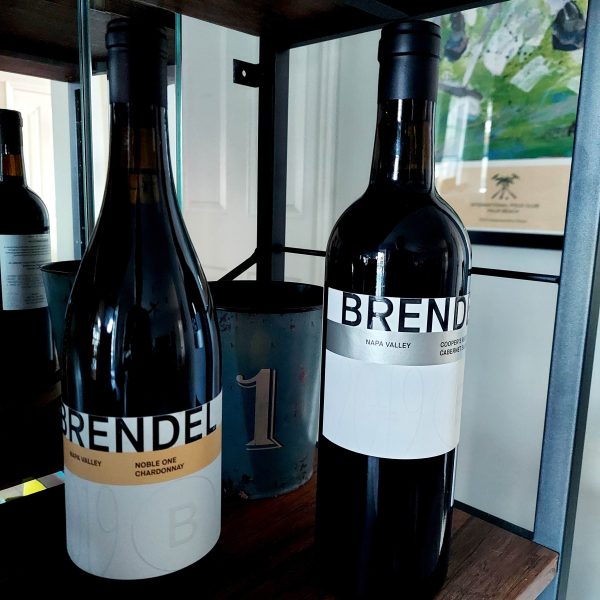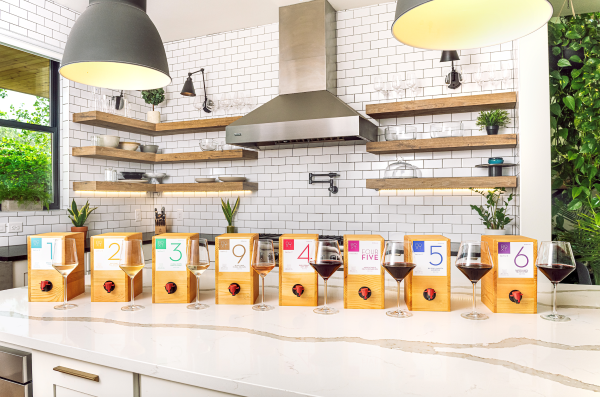 BOXT is a female-founded, eco-friendly, direct-to-consumer boxed wine brand from Napa, CA on a mission to disrupt the fine wine industry, and become the house wine of your house! BOXT offers a collection of eight wine profiles (4 reds, 3 whites, and a rosé) that are crafted by taste, not varietal.
One BOXT contains the equivalent of 4 bottles of wine and unlike a traditional bottle, BOXT remains fresh for up to six weeks after opening, making it easy to pour a single glass without guilt. BOXT is delivered in beautiful, sustainable wood packaging, providing less environmental impact than a single glass bottle, and a tree is planted for every BOXT produced. And YES, they are refillable!
These FAB refillable boxes of wine are available from

https://drinkboxt.com
NEED a little extra inspiration to go with the above gifts for MOM?
Plan a special meal. If you're not a great cook, order takeout or go out to eat. Make sure to choose a restaurant that your mom loves.
Give her a gift. It doesn't have to be expensive. A gift certificate to her favorite store, a new book, or a piece of jewelry are all great options.
Spend time with her. The most important thing is to spend time with your mom and let her know how much you love and appreciate her.
Don't forget to pick up some for yourself while you're shopping for your mom (I did).