As a driver, you know you have many responsibilities when operating a vehicle. This includes being mindful of your surroundings and being alert to any potential hazard.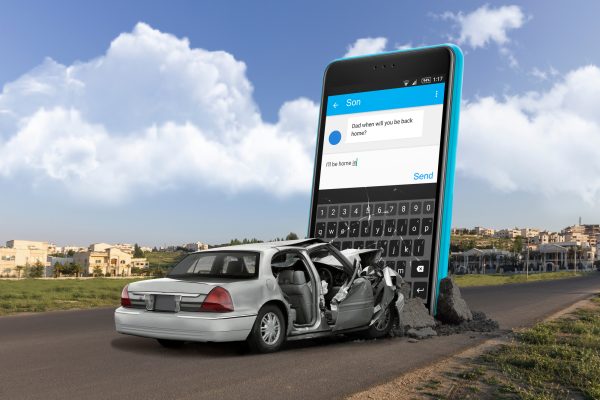 Unfortunately, not all drivers are as responsible as they should be. Some take their foot off the brake pedal and cruise through intersections without looking out for pedestrians. Similarly, many drivers speed through residential areas and disregard traffic signs. In both cases, they put innocent citizens at risk of accidents. In fact, the most prone to pedestrian accidents include children, older people, and impaired people.
It's best to follow defensive driving techniques while on busy city streets. This helps ensure you won't end up causing a car accident that might lead to fatal injuries. Here are six tips to keep you safe on the road:
Check Your Mirrors Frequently
As you already know, your car has a blind spot. In a nutshell, another vehicle can approach from behind without being seen in one side mirror. For instance, cyclists and motorcycle riders are often hard to spot in the mirror. Likewise, other vehicles might also obscure them when passing through intersections.
So, don't neglect to check your mirrors when switching lanes or turning at intersections. But if you're still having trouble looking around your car, consider installing convex mirrors. These will give you a different perspective of what's happening behind you. In doing so, you can react at the first sign of danger and prevent accidents.
Drive At An Appropriate Speed
The speed of your vehicle can cause accidents and make you a liability to other drivers on the road. Drive too fast, and you'll lose your ability to hit the brakes quickly. Conversely, cars might start stacking behind you if you're too slow, which impedes traffic.
Furthermore, regulate your driving speed depending on the situation. For instance, slowing down is recommended if driving on a snowy lane or crowded street. In contrast, if you're driving in express lanes, you can go as fast as 80 km/h. Driving at an appropriate speed helps avoid unwanted collisions resulting in injuries or property damage.
Leave Enough Distance When You're Behind Vehicles
Tailgating is common among drivers eager to reach their destination as soon as possible. However, this action can endanger other motorists' lives due to rear-end collisions. For instance, if you're too close to the vehicle ahead of you and the driver suddenly hits the brakes, you might not have enough time to react. Situations like this could sometimes lead to road rage.
Thus, consider leaving a safe distance between your car and the vehicle ahead of you. A good rule of thumb is the three-second rule, which means counting at least three seconds when following another car. That way, you can react quickly and avoid an accident if something unexpected happens.
Refrain From Checking Your Phone
One of the biggest mistakes of drivers is distracted driving. Often, people use their mobile devices to read messages or answer calls while maneuvering the steering wheel. These drivers could crash into another moving vehicle or hit objects like a pole or tree.
Hence, you must refrain from checking your phone as you drive. Wait until you can pull over to the side of the road if you have an important call or message. This precautionary measure keeps your attention on the road rather than your screen, saving you from a collision.
Avoid Driving When You're Drunk
Driving under the influence (DUI) of alcohol is strictly prohibited under federal law. This substance interferes with your concentration and motor skills. When motorists insist on driving after consuming a fair amount of an intoxicating substance, they endanger themselves and innocent people on the road.
So, refrain from driving when you're drunk. If you must travel home after a night out with friends, calling a family member or friend to drive you would be best.
Maintain Your Vehicle
Although you may be following all the above driving tips, if your vehicle suddenly blows out, you're still at high risk of an accident. This incident could lead to an instant loss of control.
It's wise to keep your car in tip-top condition by following these tips:
Inflate your tires properly and replace them when they're worn.
Change oil regularly to avoid surprise breakdowns on the road.
Charge your battery so that it doesn't die while you're driving.
Clean your headlights to improve visibility in low-light conditions.
Check if loose parts are rattling around inside your vehicle.
With regular maintenance, you can discover any car issue and fix it. This helps ensure your vehicle is safe to drive.
Summing It Up
When navigating the city, you could face obstacles that could endanger you and your passengers. You may have to deal with heavy traffic and other drivers who don't obey the road rules. Thus, being mindful of your surroundings is essential. In other words, you can't afford to be distracted.
Aside from that, you may have to check your vehicle's condition before bringing it to the streets. Following defensive driving tips can help you avoid accidents and save yourself from legal trouble.