Managing a home without appliances is close to impossible. You need all sorts of machines to make your life at your home more comfortable. It could be something as small as a coffee machine to a full-size double-door fridge. However, does it come across your mind what would happen if even a single appliance stops working?
All appliances in your home are in your care. Therefore, their maintenance is also your responsibility. If you are careful while using these machines, they last longer and break down much less often. In addition to care, you could learn to fix minor problems yourself.
It saves you from spending extra bucks on fixing costs, and you can continue your daily routine without interruption. Some homeowners use home warranty to pay for repair costs, but it doesn't come in handy every time. So, the following maintenance hacks could come in handy for every homeowner.
Keep Your Appliances Clean
There is no doubt that cleaner appliances have lower repair needs. When you don't clean appliances, it negatively impacts their performance. Appliances like dishwashers, washing machines, and refrigerators need time to time cleaning.
Everyday dust settles on your home appliances. For instance, ac ducts suck in the maximum amount of dust. Therefore, they must be cleaned, or the machine's efficiency will drop. You could use dusters or vacuums to remove all the dirt. However, carefully handle each task. A minor negligence could put the entire unit at risk.
Most importantly, test your appliance after cleaning it to check for anything unusual. In case, you hear unusual noises coming from your machinery, it is better to contact professionals.
There are several companies offering repair services around you. According to experts at Fixd. "You could forward your request through Fixd Repair official website for comprehensive home appliance repair services. That will keep your machine safe from further damage." If you treat the problem in time, it won't transform into anything major.
Service Each Appliance
You might not realize, but appliances need their fair share of servicing. So, if you thought your automobiles were the only thing you needed to service, you are mistaken. Without regular maintenance, a machine won't last much longer.
The best part, servicing several appliances is possible at home. One such appliance is your oven, where a technician isn't required. You could deep clean it yourself. Start by cleaning its greasy grills with a wet towel or making a DIY cleaning paste.
Different appliances have different cleaning needs and methods. Every method works as long as you follow each step. You can find the necessary steps online and learn through them.
With so many appliances, you might forget when to get each machine serviced. Therefore, you can utilize a digital calendar to keep yourself updated.
Don't go Beyond Performing Limits
Putting your machine under load for a long time or using it beyond its limit also causes breakdowns. Homeowners must carefully read every instruction and use these appliances optimally.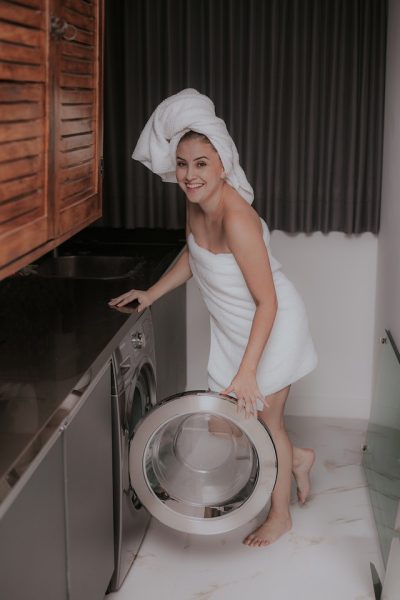 For example, a washing machine that can handle a load of 9 kg should not be crammed with more than the mentioned weight value. If you overload a machine, it might use extra energy or break down at any point. The same goes for refrigerators. Don't fill them beyond a limit and keep their door closed at all hours.
Similarly, appliances that use 3-point power plugs should not be operated on two-pin options. It could result in short-circuiting in the machine. The better the idea of the breaking point, the higher the chances of preventing damage to appliances.
Check the Type of Water Being Used in Your Home
You could also maintain appliances by checking the water quality in your home. Water quality could be the reason behind your machine's poor performance. It will ultimately affect the maintenance needs of appliances. If a particular place has a connection to a hard water source, mineral deposit inside various appliances.
Your dishwashers and washing machines are the two appliances that suffer the most. Minerals deposited in these machines reduce their efficiency. Furthermore, your clothes and dishes might also suffer significant damage.
Thus, use water softeners when you plug in washing machines or dishwashers. Try cleaning inlets connecting the water supply to your machines, because mineral residue might accumulate on them, obstructing water flow.
Avoid Fixing Major Glitches
There is no harm in repairing tiny faults. However, call for experts when you feel your home appliance has a significant problem. Your experience might not be enough for every issue.
Experts have the technical knowledge and can fix multiple appliances at once. Machines like air conditioners and refrigerators have complex units with technical servicing needs. One wrong move could cost you an entire appliance, which means a loss of thousands of dollars.
Whether it's your deep freezer or dishwasher, have it repaired by a professional only.