The items in this post were sent to us by the brand. We do not charge them for consideration or placement as we prefer to retain the right to not place an item that we don't truly love.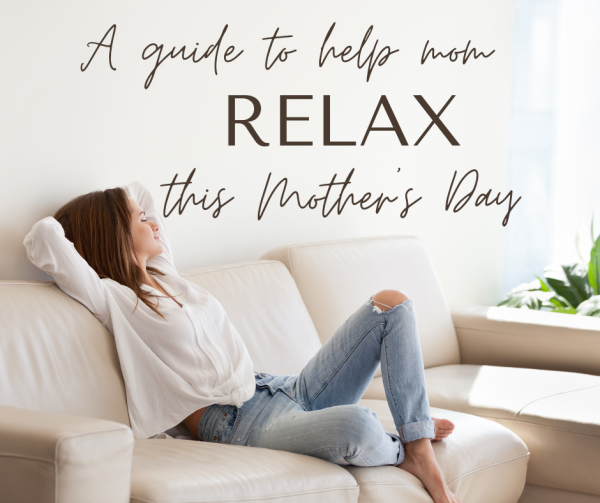 Moms do a LOT!
You already know as many (or most) of you are moms yourself (or dads who watch their wives handle just about EVERYTHING). They cook, clean, do laundry, take care of their children, work, and are always there when you need them. They are the ones who make sure that everyone is fed, clothed, and taken care of. Moms are often the glue that holds families together.
They do the:
Cooking and cleaning: Moms are often responsible for cooking meals, cleaning the house, and doing laundry. This can be a lot of work, but it is important to keep the family fed and the home clean.
Taking care of children: Moms are responsible for taking care of their children, from feeding them to bathing them to helping them with their homework. This can be a lot of work, but it is also very rewarding.
Working outside the home: Many moms work outside the home to help support their families. This can be a challenge, but it is also a way for moms to have their own careers and to be independent.
Providing emotional support: Moms are often the ones who provide emotional support to their children and their families. They are there to listen to their children's problems, to offer advice, and to provide love and support.
Moms do a lot of things, and they do them all with love. They are the backbone of their families, and they deserve all the respect and admiration that they can get. As a mom myself, I can tell you that being NOTICED for all that I do really makes a difference, and it is the little things that we do on Mother's Day for our mom that have the most impact like:
Doing the chores. This could mean doing the dishes, laundry, vacuuming, or taking out the trash. Anything you can do to lighten her load will be appreciated.
Cook her a meal. From breakfast in bed, cooking a gourmet dinner, or baking alongside her, mom will appreciate not having to spend her day in the kitchen. If you're not a great cook, you can always order takeout or bring her to her favorite restaurant.
Take her out for the day. This could be anything from going to the movies to going for a hike. Just get her out of the house and let her enjoy some time away from her responsibilities.
Take over while she takes a nap. Most moms NEVER get time to take a nap, so this can be the ULTIMATE break for her.
Spend quality time with her. This could mean talking to her, playing games with her, plant a garden, or just sitting and enjoying each other's company. Whatever you do, make sure she knows how much you love and appreciate her.
Get her chores done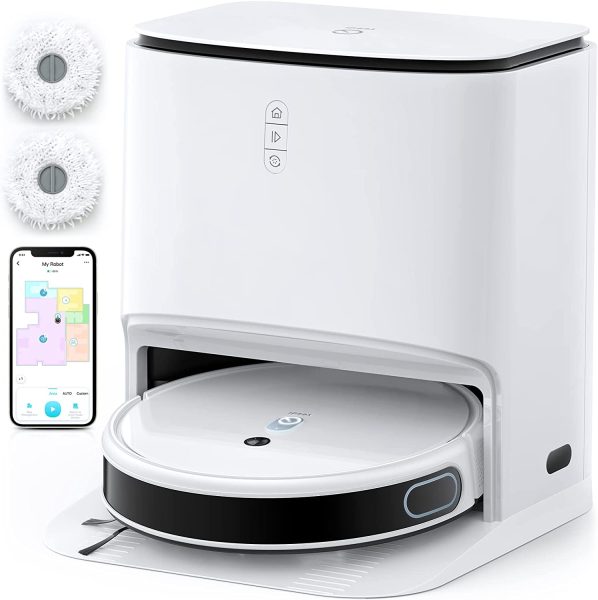 The perfect gift to take the burden off of cleaning the floors, not just on Mother's Day, but EVERY DAY the yeedi mop station pro is a feature-rich smart robot vacuum that fully cleans homes with intelligent zone controls with a mopping function for hard floors. Powered by an industry-leading suction power of 3000Pa and a long 200-minute battery life. The yeedi mop station pro employs a Visual SLAM sensor-based mapping system with intelligent mopping functions and smart controls and can be upgraded to add a  self-emptying tower with automatic cleaning for up to 30 days without the need for human interaction.
Mom can simply control it to vacuum AND mop the floors from her mobile device and spend THAT time enjoying a good book.
PROMO: From now until Mother's Day, May 14th, the 

Yeedi

mop Station pro Robot Vacuum and Mop is $260 off with a coupon available on Amazon.com
The gift of a relaxing day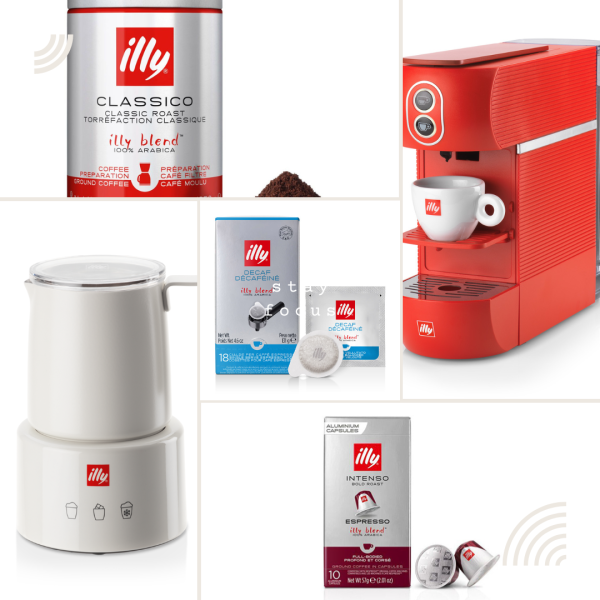 Make Mom a cappuccino or latte with her favorite illy coffee. The illy Electric Milk Frother makes it easy to create beautiful milk-based recipes right in your own kitchen. This compact frother with sophisticated and intuitive touch controls is the ultimate in versatility, allowing you to make hot or cold foamed milk, warm steamed milk, and even hot chocolate. Best of all the modern, elegant design from Piero Lissoni, renowned Italian Architect, and designer, adds a touch of style to your kitchen.
For those with an original style Nespresso coffee maker, you can start with Italian espresso in capsules or her other favorites like Forte Roast, Decaffeinato, Lungo, and Intenso Bold Roast, or pick up a tin of Classico, Intenso, or Forte for her drip coffee maker.
Want to do something REALLY special for Mom? The illy easy (ESE) espresso Machine (available in red and black) machine also provides an elevated experience in a sleek, compact design, offering maximum simplicity and easy, intuitive operation to make a traditional single or lungo espresso shot. The machine's size makes it perfect for her kitchen, and its sustainability-minded features like automatic power-down and Espresso Compatible Capsules contain the perfect measure of the unique illy blend, ideally tamped and consisting of 100% Arabica coffee beans enclosed in filter paper specially designed to preserve illys blend's exceptional aromas.
illy

 retails on 

Amazon

, Target, a

nd grocery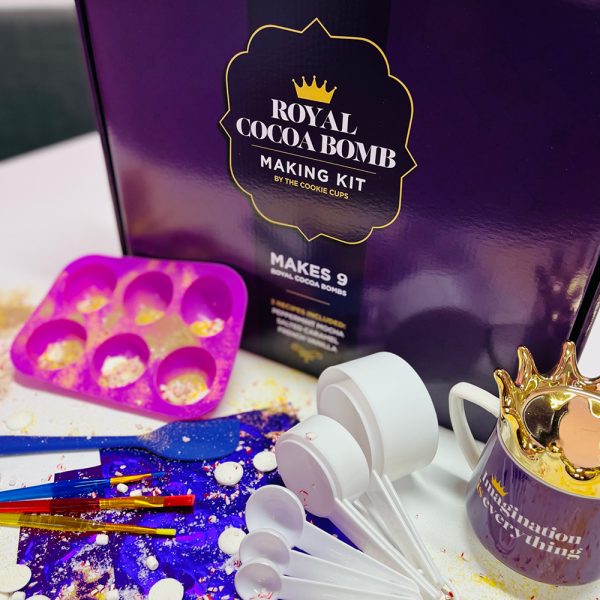 The Cookie Cups baking and cooking kit collection, has you covered for all your gifting needs including a Royal Cocoa Bomb Making Kit for Adults! The NEW Royal Cocoa Bomb Making Kit for Adults makes 12 Cocoa Bombs with 3 recipes provided: Peppermint Mocha, Salted Caramel, and French Vanilla, and includes an 11 oz. ceramic mug and crown stencil for decorating!
Join Mom in the kitchen and bake alongside her this Mother's Day.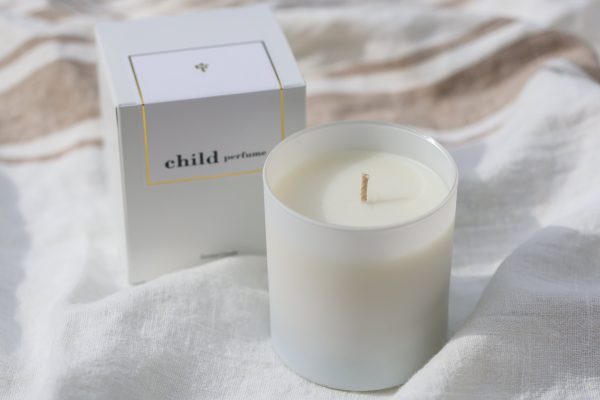 Whisk Mom away to a place she remembers with this NEW natural, vegan candle from Child Perfume. The candle is made from a blend of coconut and soy blend wax with a cotton wick that will remind her of a joyful, relaxed, beach (especially on a winter's day). She will love the experience of the natural, heady scent of pure white flowers. This fragrance is a loving invitation to just feel beautifully at ease in your own skin. It's a cult classic with a celebrity following that includes Jen Aniston.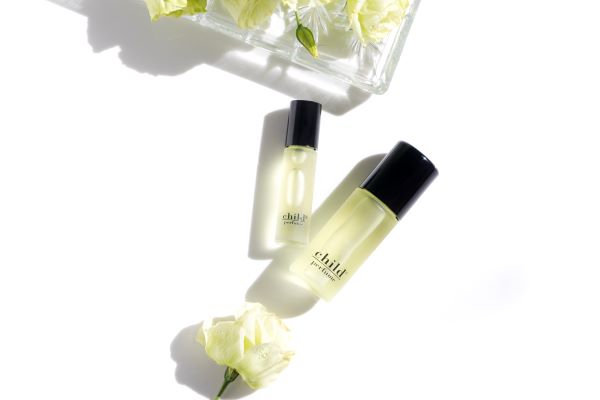 The child perfume-scented candle is a feminine blend of white florals- vanilla, jasmine, orange blossom, tuberose, and magnolia – layered with demure hints of lilac, rose, and violet. Subtle close to the skin scent makes this fragrance a favorite among Hollywood celebrities. The perfume is available in the classic natural oil roll-on perfume from child.
Spend Quality Time with Mom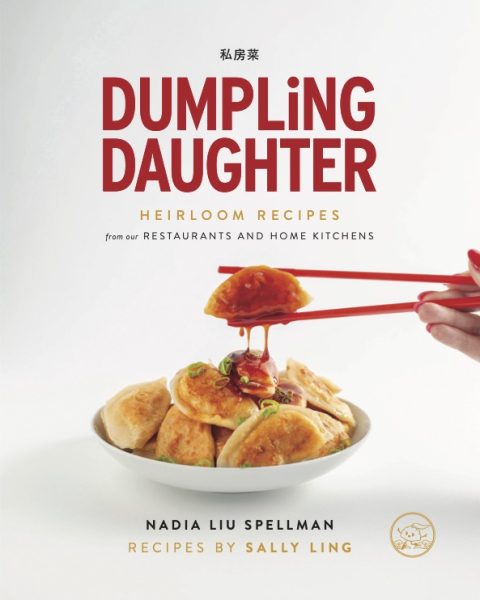 Mom LOVES to cook and a cookbook from one of her favorite restaurants makes a gift that you'll love (when she invites you for dinner) as much as she does. Filled with stunning images and recipes, the Dumpling Daughter cookbook features previously unshared family favorite recipes straight from Boston restaurateur Nadia Liu Spellman and her mother, renowned chef Sally Ling.
The book represents the best Chinese home cuisine with fun, delicious, simple, and accessible recipes for the entire family, including Dumpling Daughter House Fried Rice, Sesame Wontons, cucumber salads from both Sally and Nadia, Shrimp Lo Mein, and so much more. It is a true celebration of food, love, entrepreneurship, family roots, and traditions.
Mom has always wanted a garden, so why not plant a bed of low-maintenance summer flowering bulbs that are easy to grow and require little care once planted? It's easy with the beautiful bulbs from Flowerbulbs that will continue to bloom year after year with minimal effort. Help her plan a garden full of summer flowering bulbs that produce some of the most beautiful and colorful flowers from lilies and gladioli to dahlias and cannas.
Unlike some other types of flowers that bloom for just a few weeks, summer flowering bulbs can have a long blooming period, sometimes lasting from early summer until the first frost. These summer flowering bulbs attract bees, butterflies, and other pollinators to her garden, which is good for the environment and helps increase the yield of fruits and vegetables in the garden.
Whether it be containers, borders, or beds, you can gift mom the beauty of color all summer long that can also be used as cut flowers for indoor arrangements, making them a versatile addition to any garden.
The gift of a nap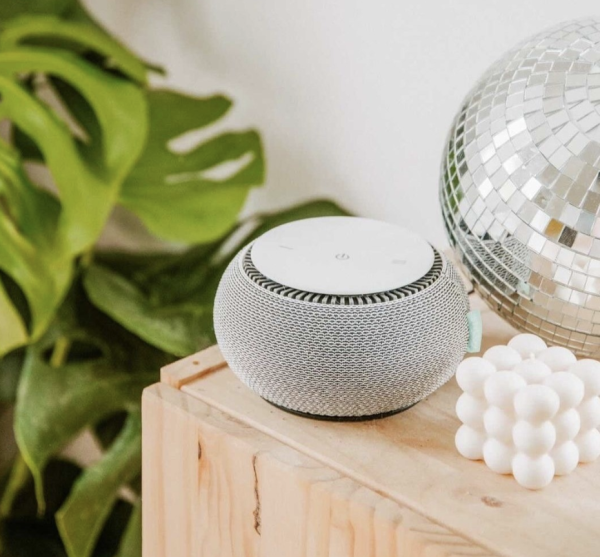 Mom has been having trouble sleeping lately and you've got JUST the solution for her. The SNOOZ White Noise Machine reduces disturbances that might interrupt her sleep cycles and provide peaceful background noise for her bedroom so she can fall asleep and stay asleep.
SNOOZ will help her to get her best sleep, guaranteed. Try out SNOOZ and if she doesn't like it (and they promise you will!) you can return the SNOOZ for free within 100 nights. They'll even cover the return shipping.
PROMO: Use code CHAMPAGNE15 at checkout for 15% off at GetSnooz.com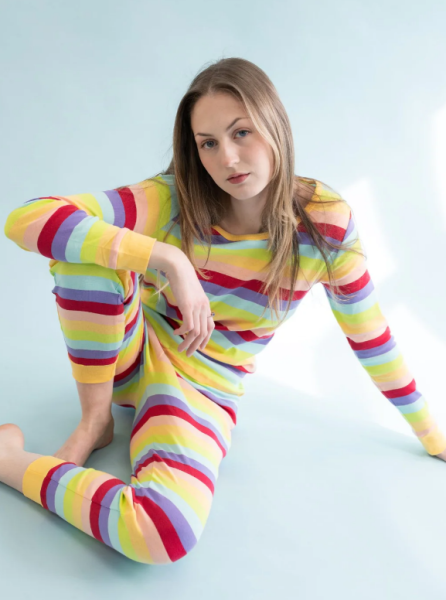 Whether it stripes like I LOVE, flowers, or solids, Mom will love curling up on the couch to watch her favorite Netflix show in a pair of Leveret Pajamas. Leveret's design mission was based on celebrating life's most peaceful moments through premium cotton sleepwear for all families, regardless of one's gender or form of self-expression. Get a pair for yourself as well and have a twinning afternoon alongside her (they even have matching DOG PJs).
Through classic designs and a high-quality blend of cotton, Leveret rises to the occasion. With families and comfort at the forefront of their vision, they carefully decided on crafting pajamas with high-quality cotton fibers and FUN colors and patterns.
PROMO CODE: Use code

ZIPPORAHS25

for 25% off of your first order at

Leveret.com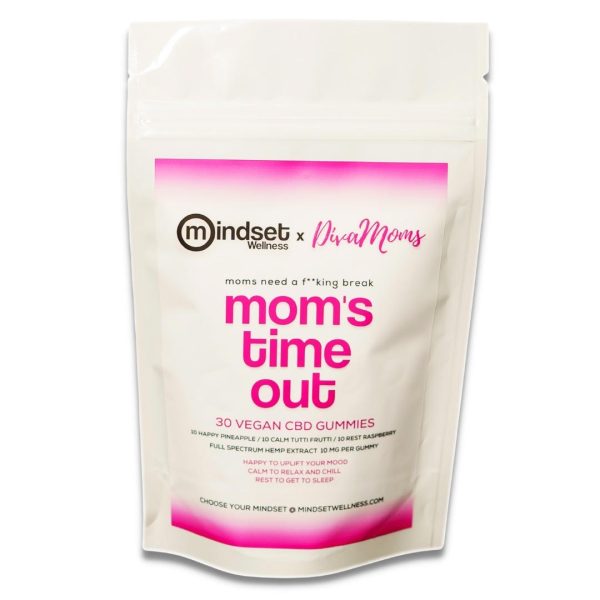 According to MDLIVE, a leading provider of virtual care services, the mental health of America's moms is going largely unattended, with many living under a near-constant state of stress and few seeking support to help ease the burden. In their national survey of more than 2,000 moms, more than one in three (33 percent) feel stressed or overwhelmed by their responsibilities as a mom at least five days a week. More than two-thirds of moms (70 percent) admit to holding back their feelings and not telling their partner or family when they are stressed, and nearly two-thirds (61 percent) feel that they have no one to turn to or confide in for help.
Created by a partnership between DivaMoms and Mindset Wellness, and designed to provide busy, stressed-out moms with the ultimate self-care solution Mom's Time Out is a great way to help lift her spirits. This bundle includes 10 Happy CBD gummies to uplift mood, 10 Calm CBD gummies to foster relaxation, and 10 Rest CBD gummies to help ensure a good night's sleep.
No matter what you do, make sure it comes from the heart. Your mom will love knowing that you took the time to think of her and do something special for her on her special day.