The items in this post were sent to us by the brand. We do not charge them for consideration or placement as we prefer to retain the right to not place an item that we don't truly love.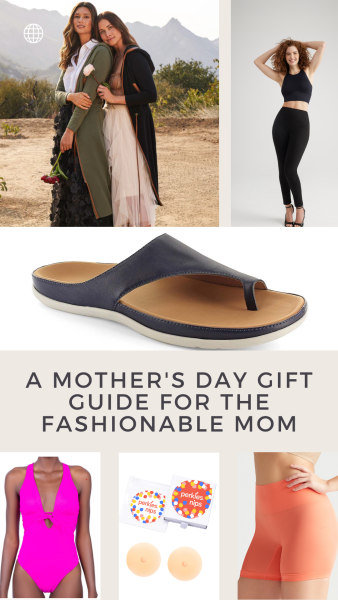 Mom loves looking her best. Whether she's going to work or heading out with her friends, there's nothing like dressing to reflect her own unique style. No one quite knows Mom's style better than the family that has seen her go from leggings and a tee shirt to a beautiful cocktail dress more than you. That's why (other than herself), clothes and accessories make a great Mother's Day gift from the kids, her husband/wife, or grandchild.
Clothes are a thoughtful and personal gift. When you give your mom fashionable clothes and accessories that you know she'll love, you're showing her that you care about her style and that you want her to feel good about herself.
It's a gift that she'll use and enjoy. Unlike some other gifts, that dress or swimsuit are something that she'll actually use and enjoy. She'll be able to wear them out and about, at the beach, or even just around the house.
It's a gift that she'll remember. A gift of style is something that your mom will remember for years to come. It will be a reminder of how much you care about her and how much you appreciate her.
Here are some tips for choosing them:
Consider her personal style. What kind of clothes and accessories does your mom usually wear? What colors and styles does she like? When you're shopping for her, keep her personal style in mind.
Think about her lifestyle. What does your mom do on a daily basis? Does she work outside the home? Does she stay at home with the kids? Does she travel a lot? Keep all that in mind while you're shopping.
Don't be afraid to ask for help. If you're not sure what kind of clothes and accessories your mom would like, don't be afraid to ask for help. Ask her friends, they probably know best.
Here are a few of OUR picks for moms who love fashion.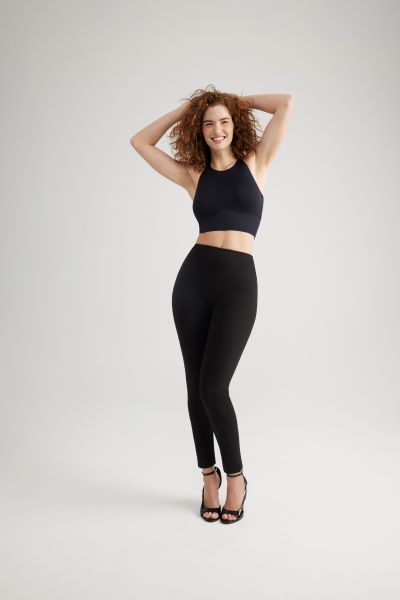 From what's underneath to working out, there's no better way for Mom to look slim and have her clothes fit better than with Yummie Shapewear.
When it comes to getting dressed, working out, or even casual daywear, Yummie makes it simple: you don't have to compromise on comfort for confidence. All of their versatile wardrobe staples fit with a little "EXTRA". From curvy sculpting to fabric that regulates her temperature, they make pieces that are comfortable AND keep her looking her best.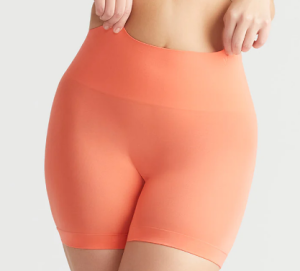 For mom's workouts, the Kelly high neck longline seamless bra top is incredibly flattering when paired with leggings or paired with the ultralight seamless shaping shorts (available in sherbet-like summer colors like Peach Echo).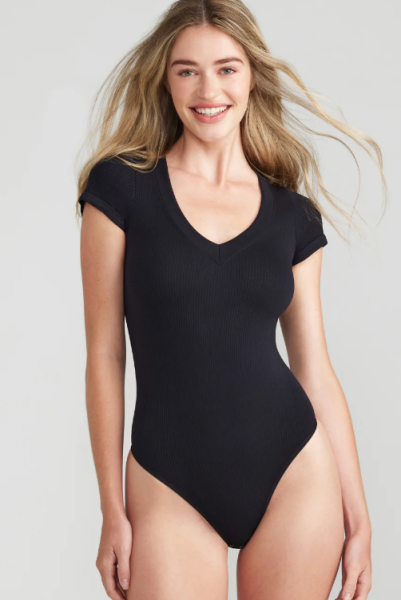 For those days when she wants the ease of a pair of tight jeans, she'll love the Hailey v-neck thong bodysuit with detailed seamless ribbing for a tucked-in, sleek look.
It all starts with what's underneath and NOTHING holds mom in place better than Yummie.
You'll find clothes, shapewear, and more at Yummie.com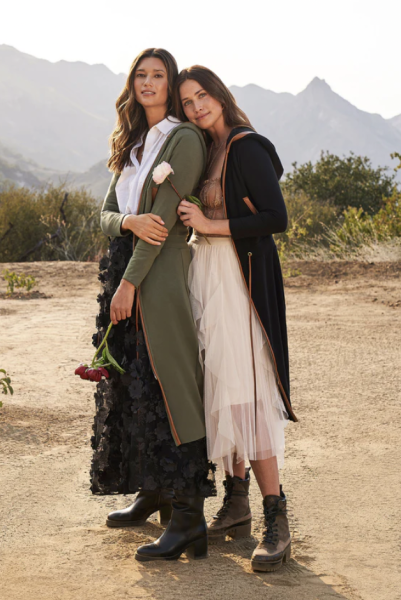 Relaxed modern loungewear meets edgy streetwear with just the right touch of feminine couture in this versatile sustainable statement piece for mom. A tie waist gives this dress a subtle shape with a two-way gold zipper accent designed to create a variety of looks, from an alluring low-V neckline to an open layering jacket.
The modern oversized hood frames the face and adds eye-catching movement while the raw hems suggest an edgy, streetwear vibe. The dress is made from supremely gentle Sustainable Stretch Hemp Fleece fabric that will wrap her skin in whisper-soft comfort. It has convenient front pockets that add casual adaptability to an endless combination of effortless day-to-night looks.
This is a dress/jacket that Mom will want to wear EVERY DAY OF THE WEEK.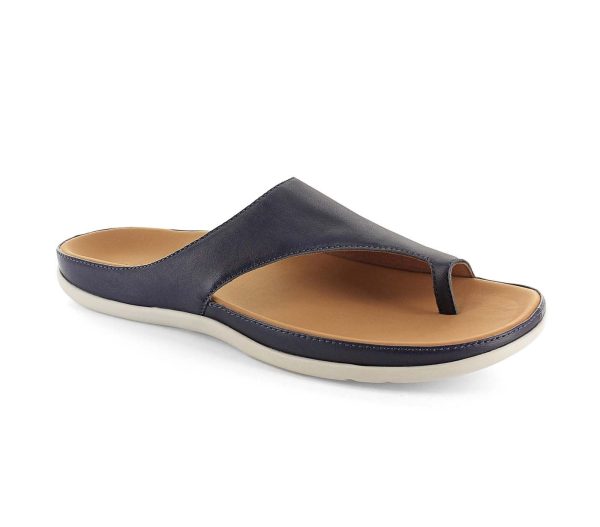 If your mom loves being fashion-forward but wants comfort at the same time, she'll absolutely LOVE Strive's Capri sandals that offer blissful comfort with exceptional style and support. Carefree and minimalist with a feminine toe loop design, these sandals are crafted from high-quality supple natural leathers.
She'll adore wearing sandals with Biomechanical Footbed Technology™ and built-in arch support for all-day comfort. With cushioned micro-fibre lining the design helps to protect and disguise bunions while the subtle elastic gussets offer her a flexible and secure fit. She'll feel like she's walking on a cloud while being OH-SO-STYLISH.
You'll find these and other fashionable orthotic sandals at Strive Footwear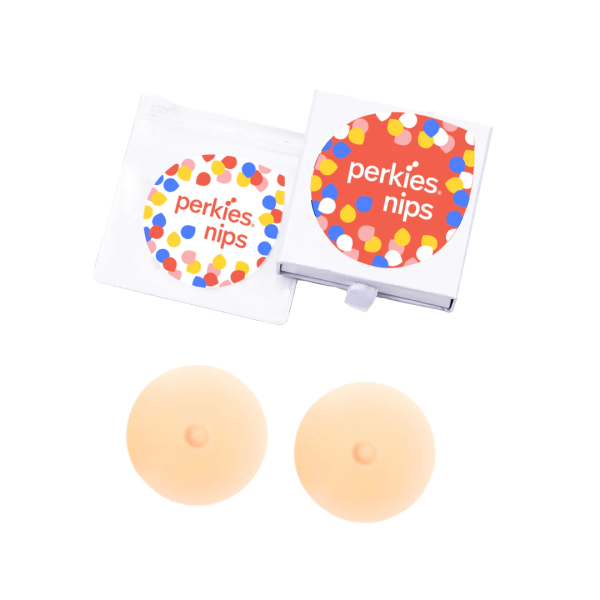 No peeking bra straps for YOUR mom! Twenty-six-year-old founder Rosie Mangiarotti introduced Perkies in 2021 after three years of intensive research. The forward-thinking brand is the future of sticky bras, debuting a cleaner, more sustainable collection of reusable adhesive necessities that can be washed and re-worn.
Mangiarotti's proprietary medical-grade silicone layered adhesive design is the solution to the vicious "wear and (eventually) toss" cycle of yesterday's sticky bras. Discover how the brand gives back to breast cancer initiatives.
'Recycled Bottle to Swimsuit' is the perfect gift for your mom as we head toward summer! Made from luxury Italian recycled fabric that makes use of the millions of tons of post-consumer plastic bottles polluting our oceans. Removable cups with shelf bra and front and back tie for a personalized fit.
Rock & Republic Co-Founder Andréa Bernholtz created SWIMINISTA: a comfortable, ultra-chic swimwear featuring adjustable fits in sizes A-DD. In an effort to give women the confidence to celebrate their own bodies while reducing the swim industry's impact on the planet, SWIMINISTA relies on high-quality fabric made from post-consumer plastics to create sexy, supportive pieces made for movement. Your mom will feel like a swim goddess in these beautiful swimsuits.
This and other swimwear is available online at SWIMINISTA
With a little thought and effort, you can find the perfect fashionable clothes and accessories to make your mom feel special this Mother's Day.