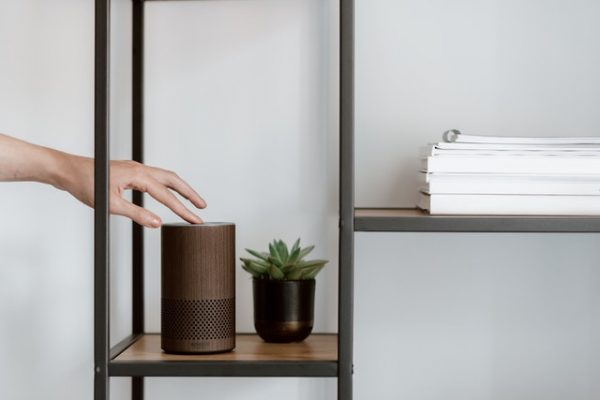 It has become obvious that we rely every day more on technology. However, this trend has been enhanced even more by the current pandemic. The situation the world is in now has changed the way we conduct business, interact with others, and complete simple daily tasks.
And, with another lockdown becoming a concrete possibility, you will need to think about turning your home into a comfortable place where you and your whole family can enjoy the winter months. Whether you prefer to have a more traditional decor for your home or you wish to give it a more modern look, technology is a crucial aspect of our lives – introduce it in style!
Invest in Ultra-modern Furniture
The furniture you pick becomes the centerpiece of a room and a focal point for the whole house. Of course, TV, home entertainment systems, and stereos would have been the first things for you to upgrade. However, some pieces of furniture could be upgraded for increased comfort and enhanced style. For example, a modern sofa can create a focal point in your living room and a more comfortable place for the whole family to gather.
Complete Your Home With a Virtual Assistant
Having a virtual assistant in your home is crucial. It is the best gadget for globe trotters as well as anybody who loves staycations a lot more. A virtual assistant powered by AI ensures that you have full control over the lighting, temperature, and efficiency of all of your appliances and fixtures. This can help you make your evenings off work even comfier. But, more importantly, if you are working from home, a virtual assistant can help you improve your productivity and daily tasks.
Leverage Apps for Your Daily Life
Leveraging apps can make your life easier. For example, fitness apps are ideal for you to keep up with your fitness goals and remain motivated throughout the year – at a minimal cost. Alternatively, you can use planning and organization apps such as Monday or Slack to plan your week ahead and record your food notes and work annotations. These apps can take away all the negatives of having to make a weekly plan.
Upgrade Your Appliances
It is crucial to upgrade your appliances, and not just because the old ones don't look as good anymore. Indeed, newer appliances are much more energy-efficient and convenient, something that can make them much more budget-friendly and environmentally sound. Additionally, the new technologies integrated into these appliances can help you obtain more professional results at a limited cost.
Opt for Renewable Energy
While new technologies can be used to make your life easier and more comfortable, they can also be an incredibly beneficial addition for your wallet and the planet. Indeed, IT services and software allow you to go completely paperless and protect the Earth's resources in new ways. Indeed, you might decide to opt for solar panels and do something amazing for your entire household. While they might represent an investment at first, they will deliver clean, renewable, and sustainable energy for many years to come.