Menopause
You've heard me complain before. I can't sleep. I've put on a BUNCH of weight. My jawline is no longer taut….and now THIS.
Thinning Hair
My hair has gotten so thin, that last year at Sundance, Ava asked me if I had a bald spot (I don't, but when my hair color grows out coupled with the thinning it looks bald). I have to use mousse, followed by gel, followed by spray to make my hair look thicker. Even Shana (my hairdresser) has to fuss with it.
The Natural Approach
Hairfinity sent me a supply of their nutritional supplements that are targeted for growing healthy hair. I prefer to take the more natural approach and this seems like it might be a good solution. I've only used them for a couple of weeks, and I'm excited for my hair to look healthier and fuller than it has been. While it's only been a short while, I have noticed that my hair is looking much healthier than it was before I started taking it. It has a nice shine, which means no more adding shine spray (and hoping that it doesn't make my hair flat).
"Hairfinity is a nutritional supplement formulated with essential nutrients for healthy hair. This hair specific formula contains Vitamins A, C, and D, a B-Vitamin Complex, Biotin, MSM, and more. Hairfinity is clinically proven to increase the hair growth rate by 155% while decreasing shedding. Two capsules are taken per day, and each bottle contains a one-month supply."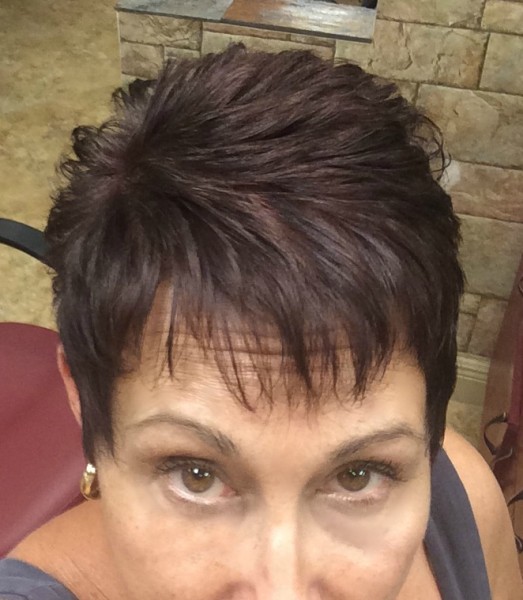 What Hairfinity does, is replace those missing nutrients and encourage natural hair growth. It makes your hair shinier, thicker and longer. I've added it to the other vitamins that I take each day (I keep them all in a pill case on my kitchen counter so I don't forget). I figure that if it's good enough forKim Kardashian, Khloe Kardashian, Taraji P Henson, and other celebs, it's worth trying.
.