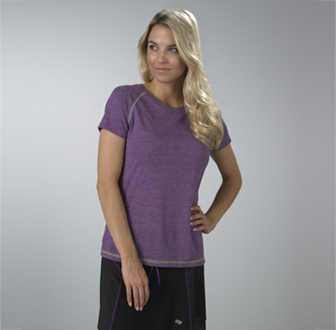 Lately I'm not the best person to be talking about diet and exercise, which is JUST why I'm doing it. At the very least it reminds me that performance t-shirts and yoga pants are not just for lounging and watching television.  I've got blogger spread (from sitting on my derriere in front of the computer), a restaurant reviewers belly (from tasting EVERYTHING on the menu at those media dinners), my sleep patterns are all off from switching time zones so often, and don't even get me started about menopause. I'm tired, fat and out of shape. LOVELY, HUH?
You've seen me try before. I'd lose about 15 lbs and get cocky that I don't need to be so strict with my diet.  I'm getting ready to do it once again. I've got a goal this time. One of my bestie's turns 60 this Fall and we're going on a girls getaway in January or February. How is this different than all of the OTHER traveling I do? First of all – it's GIRLFRIENDS, which is code for we'll be getting into trouble on some level. Second of all we made a pact that we're both going to lose before we go away.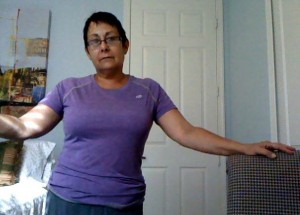 Of course the fashionista in me does things a little backwards. Rather than dive in and start my diet, I've got to find JUST the right outfit to wear when I begin my exercise program. This Marika Tek crew neck dry wick t-shirt  is perfect as it's made of a moisture wicking fabric to keep me cool and dry as I work out (or even as I think about working out
Whether it's for the gym, yoga, Pilates or jogging, indoors or outdoors, Marika Tek takes "basics" and pushes them to a new level of performance.  In a line that can be mixed and matched with itself and just about any existing item in every woman's workout wardrobe, Marika Tek offers an EXCLUSIVE breathable, super soft, high tech wicking fabric and finish (Dry-Wik) for the ultimate in cool dry comfort.  The Dry-Wik technology wicks away moisture, making for an enjoyable workout.
Now that I know I'll be looking good, it's time to finish all of these diet books to see which one I'm going to actually DO. Any suggestions?
You can pick up this comfortable performance tee by Marika Tek online or at stores that carry the Marika brand.
I received product to facilitate this review. All opinions are strictly my own.