Congratulations! You have found your perfect partner, and now it is time to start planning your perfect wedding day. There are a lot of considerations that you are going to need to think about, and while in movies all you see is the bride planning the whole day, it is going to take both of you to make this day happen. A lot of joint decision making is required, and that is why you need to both be committed to throwing the perfect wedding! If you are struggling for ideas on things that you need to think about, it is a good thing that you have come across this article because we are going to be discussing a few of them down below. Keep reading to get all the information you could possibly need on planning a perfect wedding day.
Where?
One of the first things that you need to decide is where you are going to get married. Are you thinking of somewhere close to where you live? Or perhaps you want to go somewhere that is closer to your relatives so that it is easier for them to attend the ceremony. No matter where you choose, you need to find a venue that you love that can host your ceremony and your reception. Now, this is easier said than done, so make sure you are leaving yourself plenty of time to find somewhere and that the whole thing is not done last minute.
It might be the case that you want to go abroad for your wedding, and we think that this is a wonderful idea. If you are looking for somewhere hot and sunny, then you might want to look into one of the Greek Islands or maybe even Hawaii. Or, if you are a Disney lover, then Walt Disney World Florida can offer you some amazing wedding packages at their one of a kind wedding pavilion. The only thing that matters here is that you are doing what is right for you so keep this in mind when you are picking a location.
When?
Another thing that you need to choose is a date! Once you have decided where you want to get married, the venue will give you a list of available dates that you can choose from, and it is important that you try to pick the one you will stick with. For example, don't choose a date if you know that someone's birthday is that day unless it is unavoidable and make sure that you are not clashing with anything else you know is going on. You want your big day to be all about you and your new life as a married couple, not being overshadowed by another event.
The people that you invite to your wedding usually move their schedule around the date that you choose, but this doesn't mean that you can't be considerate. Of course, at the end of the day all that matters is that you are happy, but if you know someone won't be able to make it on a certain day and you really want them there, it is best to choose another date not too far from that one.
Who?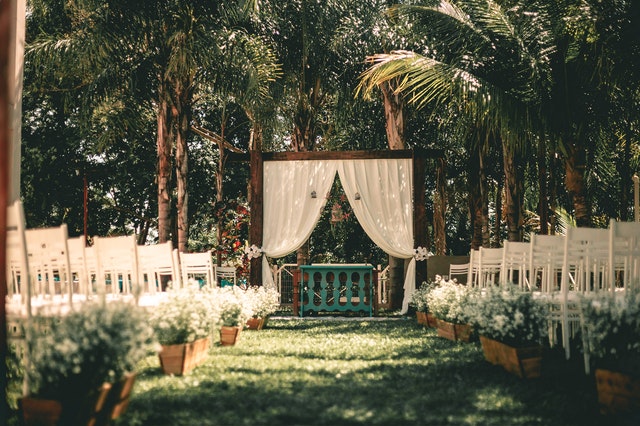 You are also going to need to think about who you want to invite to your perfect day. Don't invite anyone that you think will spoil the day no matter how close with them you are. You always hear people saying that you have to invite certain family members because it is tradition and it is what is expected of you, but if you don't want them there then you need to stand your ground and say no. You don't want to be upset or running around trying to make peace between people on your wedding day, so don't put yourself in a position where this is the case.
Only invite those people who are going to make your day special. If someone comes to mind when we say ruin the day, then cross this person off the invite list. If they are not going to be a positive and happy presence, then they should not be invited. Don't worry about hurting people's feelings here, just remember that the day is all about you and nobody else.
The Rings
When you are at the altar and getting married, the person who is marrying you will ask your best man for the rings, and you need to make sure that you have chosen wisely. If you think about it, this ring is going to be what you wear for the rest of your life to signify your love for each other, so you want to get this right. Look at the engagement ring that you have and try to choose one that fits perfectly around it. Most diamond rings are easy to match with a wedding ring, so don't be too worried about the pair not looking good together.
Ensure that you have made this choice together as you are both going to be wearing one. For example, have you thought about whether you want the traditional gold, silver or platinum rings? Or, maybe you want to do something a little different and choose something else. As long as you both agree and are happy to wear your rings, that is all that matters.
The Food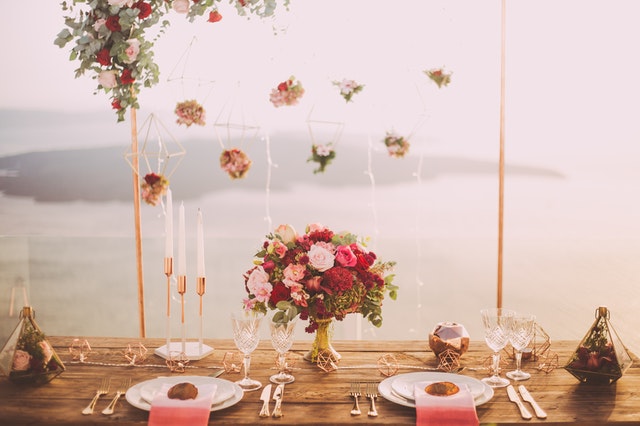 It is never going to be easy to choose a menu for all of your guests as they likely all have different tastes. That is why it is a good idea to have a few options available for them to choose from, or have a buffet. Some people say that a buffet is not classy to have at a wedding, but it is a good option if you want to ensure that there is something for everyone. It all depends on your personal taste and what you two like, but don't neglect your guests in the process!
We hope that you have found this article helpful, and now see that if you take your time planning the perfect wedding and consider all of these things, it is going to be a magical day for everyone!