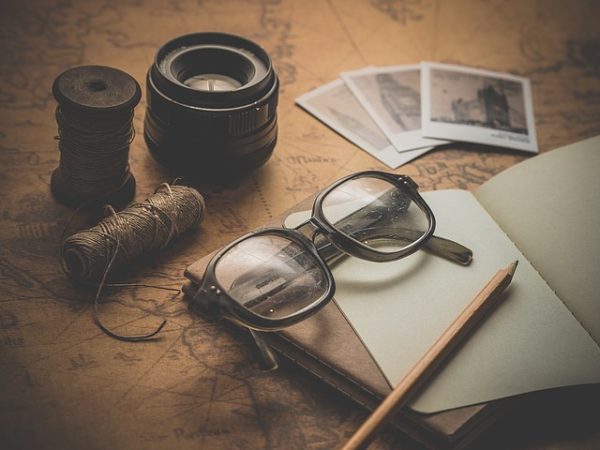 A traveling holiday is a journey not to a particular destination but usually to a particular region of the world with the intention of never staying in one place for very long. Traveling holidays are different to a regular vacation and often they occur over a period of months rather than weeks. Of course, traveling the globe, immersing oneself in new cultures and learning and experiencing new things, sounds appealing to us all but without either careful planning or a reasonable knowledge of what to do once you get there it can be hard to get the most out of a traveling holiday. Even while out on the road, there are always opportunities for self-improvement and focused development of your own unique skill-set. Of course, you'll want to know how to find the best places to relax too.
Get Familiar with Your Technology
Technology is an important new part of the equation to consider when planning your trip abroad. Technology has revolutionized many aspects of travel, from the digitization of the traditional guidebook and GPS in your pocket to the ability to find spare rooms and places to stay in cities nearby. A smartphone is great at serving all of these functions, but of course, you will need to investigate data plans and how much you'll pay to send and receive data when not using Wi-Fi while abroad. And many travelers prefer to leave their smartphone behind and instead travel with a relatively cheap phone that is essentially disposable. Both have their advantages and drawbacks but whatever your preference you should strongly consider taking an internet connected device with you, not only for ease of communication and sharing your holiday experience but also to find out what there is to do near wherever you are.
An internet connection also opens the opportunity for you to study while you travel, online degrees make this a real possibility now and you could learn a skill that will be useful once you return home. For example, an online counseling degree is a great first step towards a very rewarding career path. Studying an online masters in counseling is just one of an almost endless list of potential courses you can take while you travel the globe.
Plan Ahead
There's nothing wrong with working a good deal of improvisation into your plan but there are some things you just can't afford to leave to chance. You certainly don't want stress to be a prominent feature of your traveling holiday. Make sure you read up on areas you're likely to visit, particularly if the culture is very different to the one you are used to; the last thing you want to do is inadvertently cause offense and isolate yourself from the local community. You should also always have a pre-prepared emergency plan should the situation arise.
Keep a Diary
Keeping a diary or journal of your holiday isn't just a great way to preserve memories it is also a great reference tool for your future travels, especially if you plan on going to the same or a similar area at some point in the future.
Wherever you plan on taking your next vacation you should consider turning it into a traveling holiday to make sure you experience everything your chosen destination has to offer.