Lately I feel like a road warrior. The summer is my biggest travel season. It's not the typical summer vacation, but rather a LOT of press opportunities. I LOVE them, but I also miss the comforts of home. Each time I check into yet another new hotel I'm faced with a new mattress and pillows, air conditioners that either blow too cold or don't work at all, and television programming that NEVER seems to have my favorite station in the lineup (BRAVO).
The IS one thing that I'm noticing – more and more hotel rooms offer a Keurig Coffee maker, which is JUST what I use here at the mansion.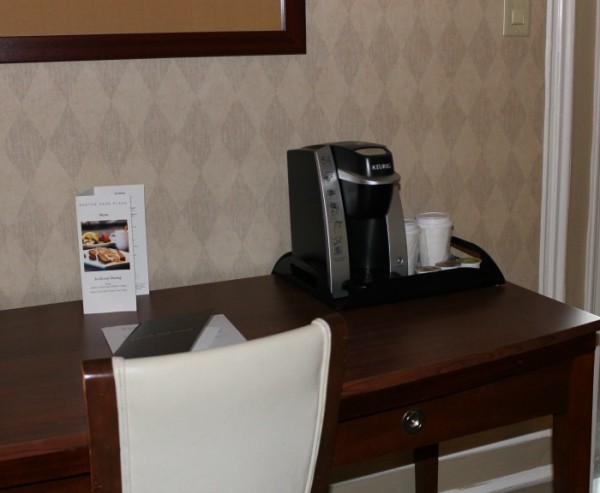 So the EASIEST way for me to bring a little of home with me is to stock up my suitcase with my favorites…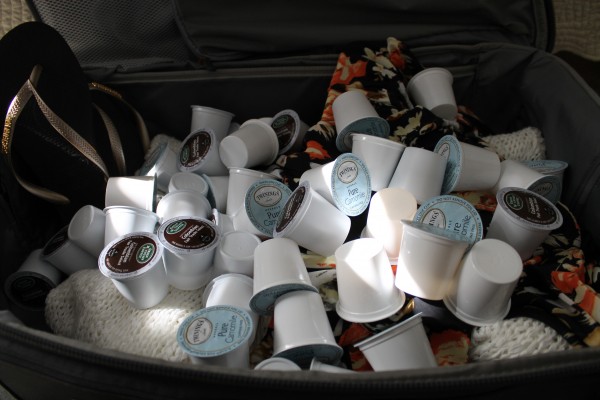 Yes, the hotels offer a K-Cup or two, but there's NOTHING like starting the day with a favorite brew, and ending the day with a gentle cup of tea. They don't take up much room (unless you have K-Cup issues like I did when I packed that suitcase in the photo), and I can insure that the coffee that I enjoy will be a robust Green Mountain Columbian, and that even if that mattress and pillow are a bit lumpy, that I'll be lulled to sleep with the gentle Pure Chamomile Tea from Twinings that I received from Cross Country Café for this review.
Even if you DON'T travel as much as I do, tucking in a few favorites (and maybe some Swiss Miss Hot Chocolate for the kiddos) can make your hotel room a LOT MORE COZY.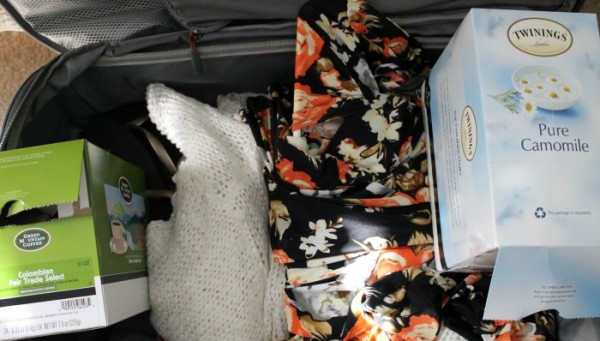 My Travel Favorites
For more details