This is a sponsored post written by me on behalf of CORT for IZEA. All opinions are 100% mine.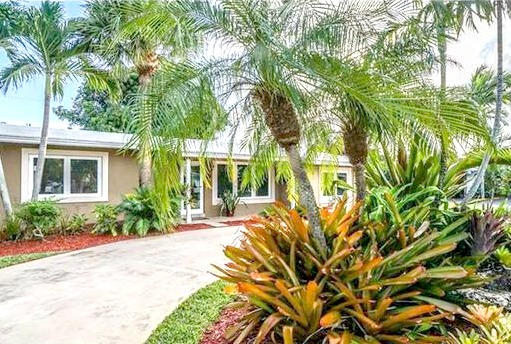 There it is…my son and his fiancé's first house together. The closing is in a few weeks and they're moving from a tiny little apartment into a 3 bedroom home. But, going from one bedroom to three, and increasing their space by triple means there will be a lot of empty space to fill. While they could raid my garage for the leftover pieces that we never used, they really want a look that says "THIS IS OUR HOME." Instead of scurrying to purchase furniture that may not be exactly what they want to live with, I suggested that they should rent furniture for their new place.
My reasoning is 
 Why buy expensive pieces if you're not quite sure what you want yet?
 By living with a particular style for a bit you have a better idea of what it will look like in your home.
 The house will IMMEDIATELY feel like a home if it is furnished.
 They can see clients in a home office that looks professional
With furniture on-demand (there when you need it, gone when you no longer need it) they can send pieces back as they purchase items
I remember sitting on the floor
My uncle was in the furniture business (a wholesaler) and that great "DEAL" he got us left us without a sofa and chairs for almost 8 months. YES, EIGHT MONTHS of sitting on the floor propped up against the wall waiting. If I had thought to call CORT Furniture Rental  we wouldn't have ended up with back-aches for almost a year.
Does the house scream Mid-Century Modern or Cottage Style
The kids think that Mid-Century Modern is the way to go in this Florida home. But, while it may look great, will it work for the way that they entertain? Will the rugby team be comfortable with their beers in hand, and will you be panicking about the white sofa while they're enjoying their salsa & chips watching the game? Thankfully, 
CORT Furniture Rental
offers the convenience of a trained professionals to help you through the process from finding a place to live, navigate your new area and furnishing your place for however long you need it. Whether you're moving into your first home, like me…live in Florida & have a never ending trek of family and friends who come stay for the winter, are temporarily in a job where you have to live in another city for a while, or even just need to update your home with a few rental pieces…there is an option for you.