Disclosure: This post is sponsored as part of my relationship as a Clorox® Influencer. All opinions are strictly my own.
Whether you be a reader, a family member, or someone I've spent time with, you probably know to expect me to arrive in a striped shirt and leather & pearl necklace. It's my signature. It's SO MUCH a signature look for me that when I'm not wearing them, it's inevitable that someone will say something right away. I've been wearing striped shirts for about 20 years (and a Lily Chartier necklace for at least 3), and not only are they part of my "uniform", but in some ways they give me comfort….like a pair of old slippers or those jeans you just can't throw away. I've always had a particular look. Before my striped look, it was scarves (a little something I picked up when living in Paris many years ago). It could be 100° outside and I'd have a light scarf tied perfectly around my neck.
I have found that women who have a particular "LOOK" always seem put together. From experience, I can tell you that getting dressed is so much easier. Plus, I save money. As you'll see below, I use Clorox 2® Stain Remover & Color Booster Liquid to keep even my 20 year old shirts looking new and brighter, just like they did when I found them.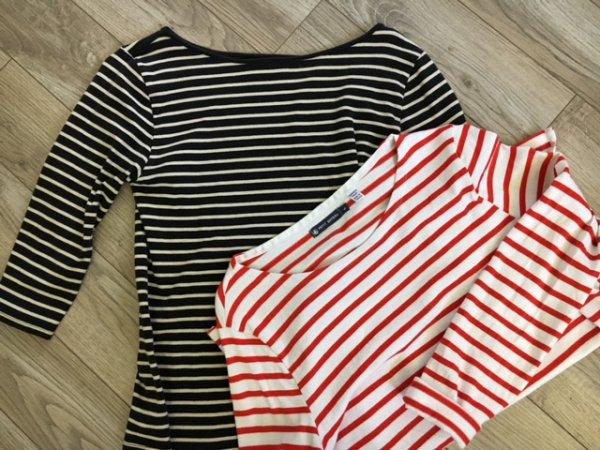 Here are my tips for putting together your own signature style.
Assess your body.
I'm short and when I started wearing stripes I had a small bustline & wider hips. I knew that stripes on top would give me a good balance. If it makes you look great, then you know you'll be able to pull it off time and time again. Forget the trends…they tend to be everyone's looks – for a HOT MINUTE. You want something that will withstand the test of time.
Look at your style icons
Are there celebrities, women that you see every day, etc. that you seem to be drawn to because of their look? Pick out exactly what it is that attracts you. Is it the red lipstick and big sunglasses, or perhaps it's those jeans that hug the body paired with a classic perfectly white shirt. …simple, yet always elegant.
It doesn't have to be bold
A signature can be as simple as wearing a leather and pearl necklace every day (like the one that I wear by Lily Chartier Pearls). Perhaps it's something that you've had made JUST FOR YOU. Etsy, craft fairs, and vintage shops are my favorite places for those "finds." I was inspired by Leslie Caron and Audrey Hepburn…only I tweaked the look to be more "ME."
Collect
I have been collecting striped shirts ever since I fell in love with them. From the Petite Bateau that came straight from Paris, to my J Crew that is over 20 years old, I probably have every one that I've ever bought. The most important part is that I keep my stripes looking as good as the day that I bought them. Thankfully, even old clothes can stay looking new with the help of Clorox 2® Stain Remover & Color Booster.
Preserve 
I love both vintage and new stripes and there are times that the unthinkable has happened. Yes, like everyone else, I've tossed a shirt that's been stained with that cup of coffee I was trying to juggle into the dryer without checking to see that the stain was completely out. I've learned that by pre-treating with Clorox 2® Stain Remover & Color Booster, then washing as usual with Clorox 2® product and detergent, that I can revive the shirt, get the stain out and keep my clothes looking newer for a very long time. Plus, the Clorox 2® Stain Remover & Color Booster Liquid can be used in both standard and High-Efficiency washing machines.
Pre-Treat to Remove Tough Stains:
For best results, apply this product directly to stains.
Rub in gently and set for 5–10 minutes. Do not allow to dry on fabric.
Wash as usual with Clorox 2® product and your favorite detergent.
Enter to win!
Prize: Clorox2 prize pack and $200 gift card to the Container Store.


For more tips on how to keep your signature pieces looking their best and get more out of life and laundry, visit http://www.clorox.com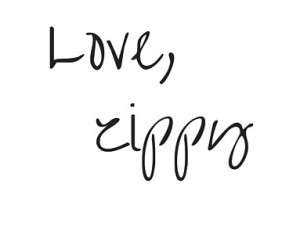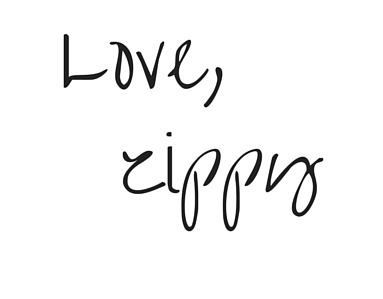 I am participating in a VN campaign for Clorox® . I am receiving a fee for posting; however, the opinions expressed in this post are my own. I am in no way affiliated with Clorox® and do not earn a commission or percent of sales.