Note: This post has been sponsored by Oui by Yoplait. The story and opinions are true and strictly my own.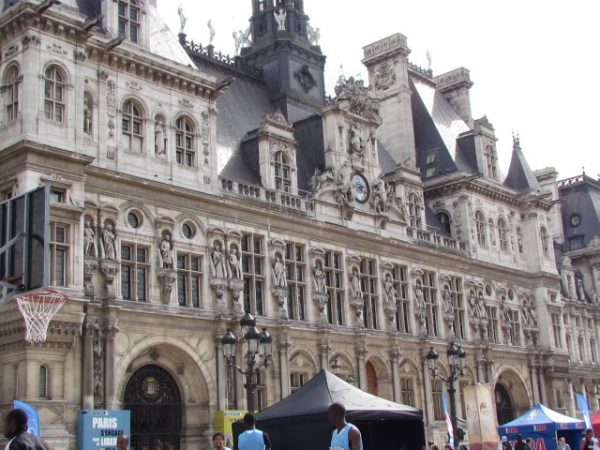 Paris
It is my second home. I lived in Gentilly in 1972-1973 and have been back dozens of times since. I have a favorite neighborhood, know the shopkeepers where I love to browse, and have a favorite waiter at "my spot" in the Marais. There's something about the city that keeps me coming back for more, and it's no surprise that one of those things is the food. From the tarte tatin tomato to the French style yogurt that I grab each afternoon at the little self-serve cafe outside of Bazaar Hotel de Ville (in my neighborhood) I have learned the art of eating well, and even more important, of treating myself well.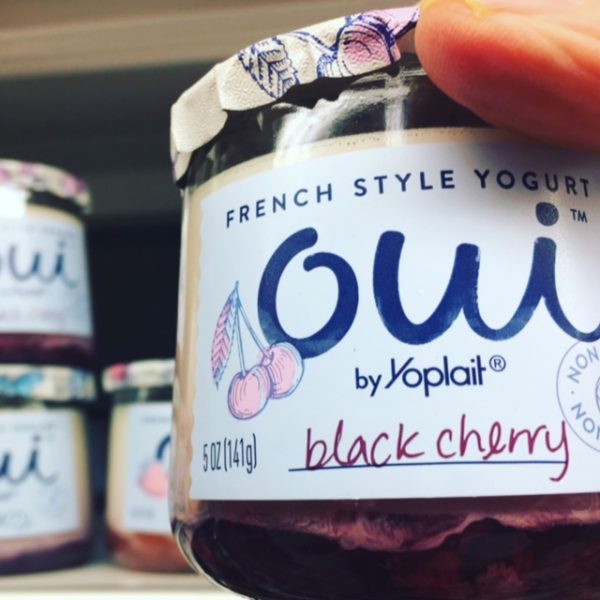 Now I can do the same at home
While there are no little French cafes that I can just walk to in the afternoon, I can head to Walmart and pick up a French style yogurt inspired by a traditional French recipe. If I close my eyes, I could be sitting and sketching at a seat in the window meandering over the subtly, sweet flavor in the glass jar, just like those that I've enjoyed en France.
What is this fait spéciale?
Just like it's French counterpart, Oui by Yoplait is made with whole milk and no artificial flavors or colors from artificial sources. I know that I'm enjoying the best of the best and slowly savor each bite of the unique, thick and creamy texture. Set and cultured in a traditional glass pot for eight hours, Oui by Yoplait has the authentic French flavor that I've always loved.  I start at the top with the fresh plain yogurt and save the spoonfuls of fruit at the bottom for the end. It slows down my day and reminds me how important it is to really experience life as it should be…enjoying every moment.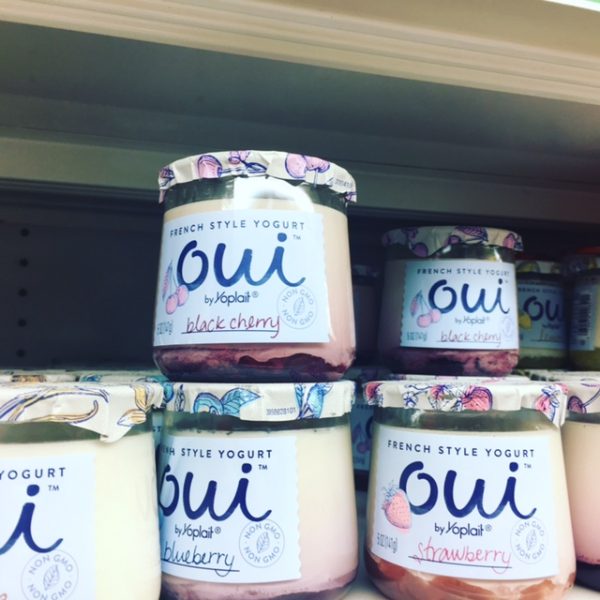 Oui by Yoplait is available at Walmart in
Strawberry

Vanilla

Blueberry

Peach

Black Cherry

Coconut

Lemon

Plain (made with only 2 ingredients – MILK + CULTURES)

and Strawberry and Vanilla multipacks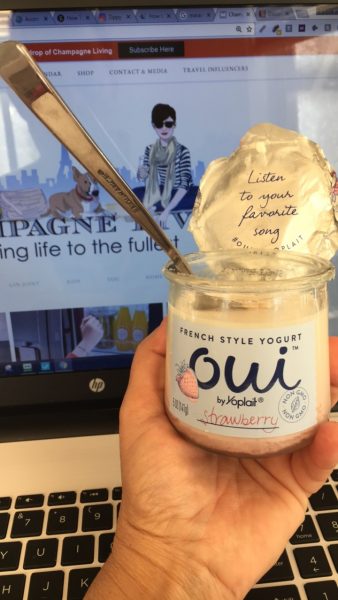 j'aimerais du yaourt Oui
Take a tip from the French and enjoy a little "me time" as if you were in Paris and say "Oui, s'il vous plait." Stock up at Walmart on your next trip like I did, and a little time every day to recharge and relax with an authentic tasting French treat.