Disclosure: Trip sponsored by Walt Disney Studios, all opinions are strictly my own.
Cinderella: Yes, stepmother
Lady Tremaine: Oh, you needn't call me that, Madame will do.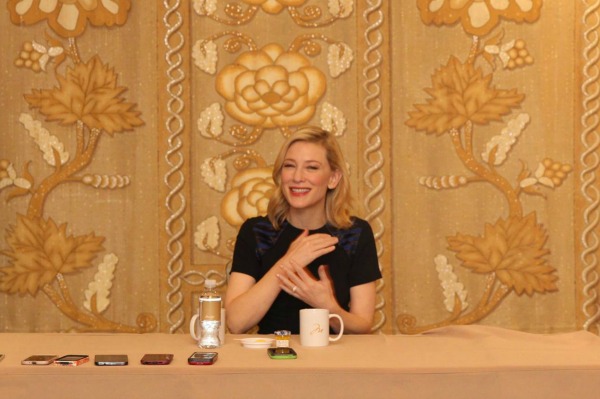 I'd always heard that playing "bad" in a film was much more juicy than playing "good" and Cate Blanchett got REAL JUICY in her roll as Lady Tremaine in the upcoming Cinderella, opening March 13, 2015. I had the opportunity to speak to the evil stepmother herself. She entered the room with an elegance and presence, yet she was open, honest and very quick.
Did you go after the role?
Cate Blanchett: Yes, like a rabid dog (she replies as she laughs with that Cate Blanchett twinkle in her eyes) and I didn't get the Cinderella role,though I had so many friends who asked me what I was doing in the summer, and I said, oh, I'm in a live-action version of Cinderella, and there was a big kind of awkward pause.  And they didn't quite know how to ask me, [LAUGHS], are you a little old to be playing Cinderella?  Yeah.  A bit Bette Davis, so yes. 
The truth:

No, it sort of landed in my lap, actually.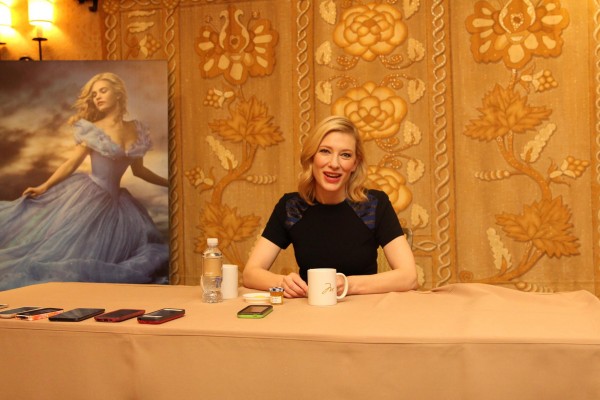 How much fun was it to play a Disney villain?
Cate Blanchett:  There are a lot of great Disney villains, and a lot of them are women with fabulous frocks and fabulous hairdos, so it was an enormous amount of fun. 
The truth: You know, the wonderful message in the film, is to have courage and to be kind.  Kindness is a super power, and we try to teach our children,-  you share, you be respectful, you be generous, you be thoughtful, put yourself in someone else's shoes, and to play someone who can't play someone who can't do any of those things, to have that as your avatar during the day was quite fun.
Your laugh in the movie was very iconic.  Where did you draw the inspiration from?
Cate Blanchett:  I was mucking around with a friend on set and, we were talking about what makes people ugly.  I said, it's interesting, you can go out with somebody and think, oh my gosh, you're so attractive, and then he or she eats, and you think, oh my god, you're a pig.  Or, someone is amazing and you think, your politics are reprehensible. You know, there's something about them will give them away, and we were talking about dirty laughs, and so I just did it.
The Truth: We were at the gambling scene, I think, and I laughed, and Ken's (Branagh) face was so revolted.  He was really worried.  He said, you're not gonna do that, are you?  And I said, oh yes I am, so I think his reaction made me wanna keep it.  It was a way where she's got exquisite dresses, perfect makeup, and then she opens her mouth and that comes out, and I thought that that was a bit of a red flag about what was to come.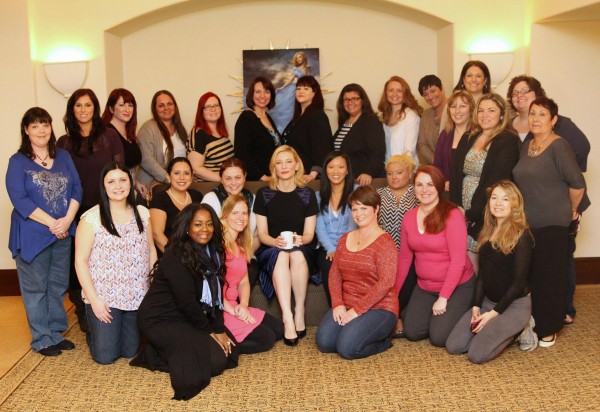 Cinderella opens Friday March 13th, 2015. Don't miss it!
DETAILS
More of Cinderella on Champagne Living