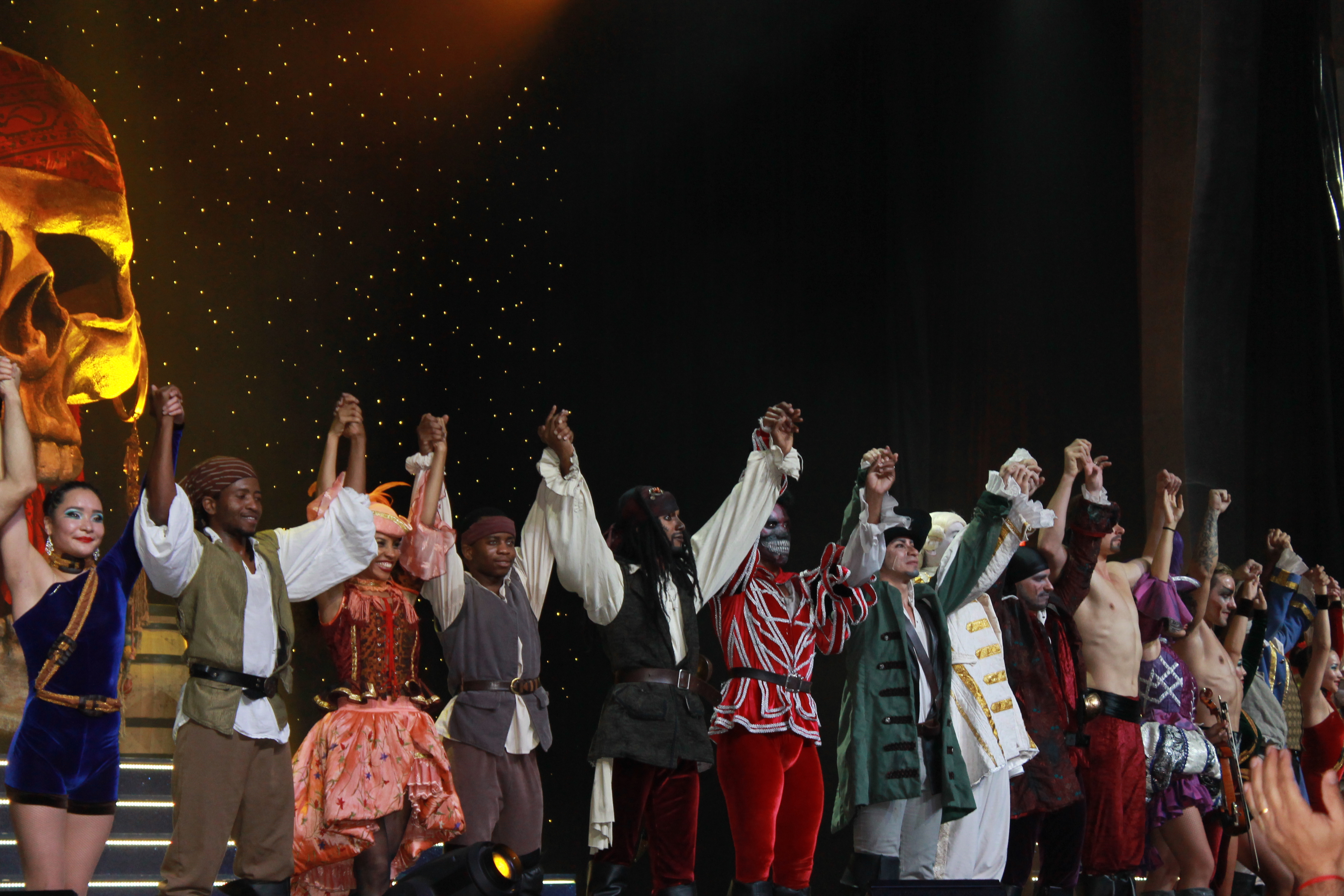 [bctt tweet="The BEST entertainment at sea"]
In my last cruise post I tackled 10 reasons to cruise  on the MSC Divina. Today I'm talking about entertainment.I used to avoid the stage shows when I cruised. I'm a Broadway gal, and they always felt like they were attempting to be Las Vegas on a high school stage. That is until THIS cruise. The Divina has won awards from numerous cruise sites and magazines in the entertainment department, so I was curious as to which shows were stellar and which were run of the mill. Check out the MSC Divina entertainment options and prepare to applaud.
But an evening show is just a small piece of what's available for some fun on board. I also took a look into some of the more UNUSUAL options that MSC offers its cruisers.
1. Blend your own wine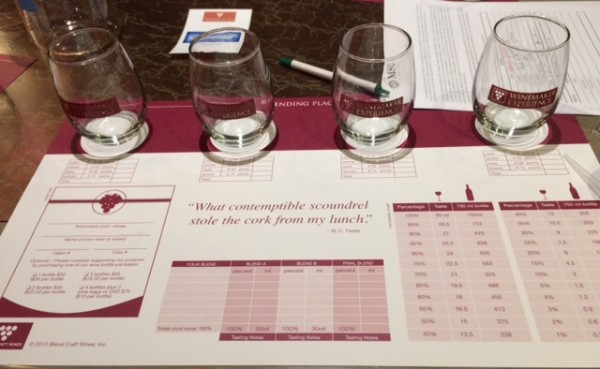 Are you shocked that my favorite form of entertainment would include the fruit of the Gods? I didn't think so. With glasses of wines ranging from Merlot to Cabernet Sauvignon and even Zinfandel, we became winemakers for a day, playing with percentages, beakers, and everything we needed to create our own individual blend. My first attempt at creating a signature wine was WONDERFUL, my second attempt was a full-on miss, but when all was said and done I ended up with a bottle to purchase with my very own label that was mine all mine.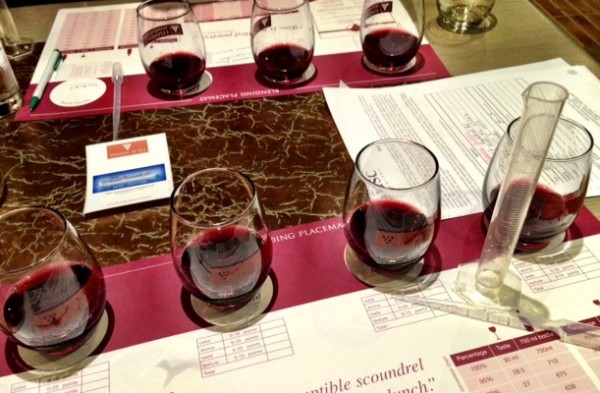 2. Bowling
The last time I went bowling there were big overstuffed characters walking around and the kids were screaming and hugging them….yes, it was THAT long ago. Tucked away in the Sports Bar on Deck 7 is a small 2-lane alley. If you remember candlepin bowling, this is pretty close. At $7  a game it's quick but a fun change. The scoring is electronic and as you can see it's by the people who make bowling fun (AMF).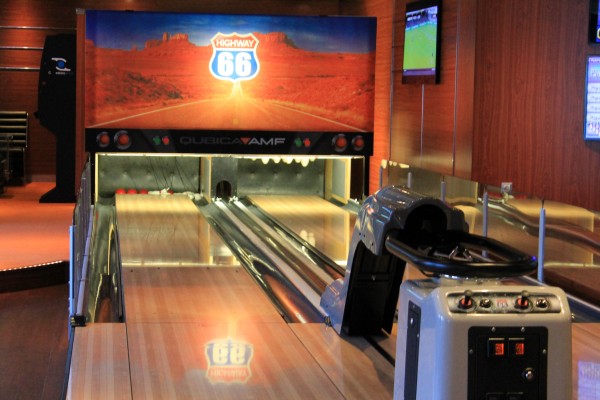 3. 4D Reality Ride
I figure since I'm in gamer mode, why not? Mr. S and I strapped ourselves in for a wild ride. With 3-D glasses, wind machines and seats that move along you'll be ducking as your virtual roller coaster goes haywire. Yes….even those over 60 like US enjoyed it (so much so, that we considered doing one of the other four experiences in 4D).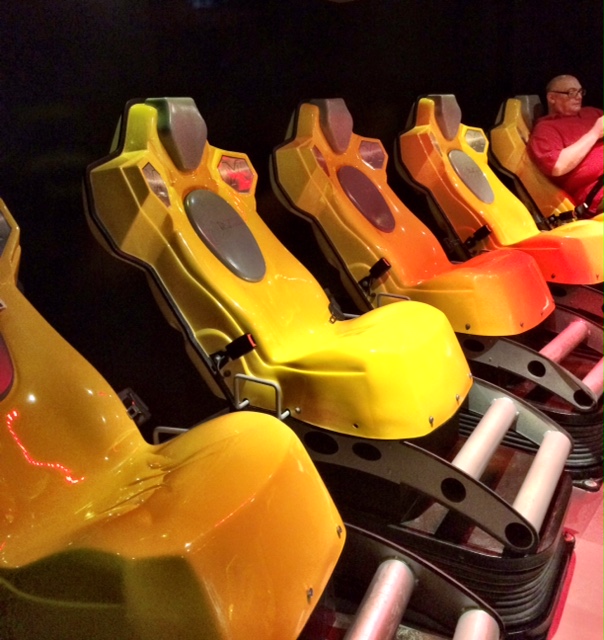 4. Formula 1 Racing
Just outside of the 4D experience is a race car….a FORMULA 1 CAR….big enough to slide into just like they do at the Grand Prix, only this one is outfitted with screens.  We watched a many drive and his wife was cheering him on from the sideline. It looked like a lot of fun. Mr. S was too big to get in (it's a real Italian race car) and I knew I'd crash.
5.  Casino Veneziano
Maybe it's because in the end, I walked away winning $350 at blackjack, but I LOVE THIS CASINO. Generally the casinos at sea tend to be small with very few table games. This one seemed large and had a very nice bar as well as live music coming from just up the stairs in the center of the room. It is well lit and a great place to spend a little gambling time. I know that this doesn't fall into the "different" category of entertainment, but this was more like a small Las Vegas casino than one at sea.
6. Shopping
Sorry Mr. S! I know there is a lot of branded merchandise on ships, and I tend to pass most of that stuff up, but when I see names like Pandora, Chanel, Tag Heuer, and Bvlgari, I'll spend more time than usual shopping ON the ship vs. in port.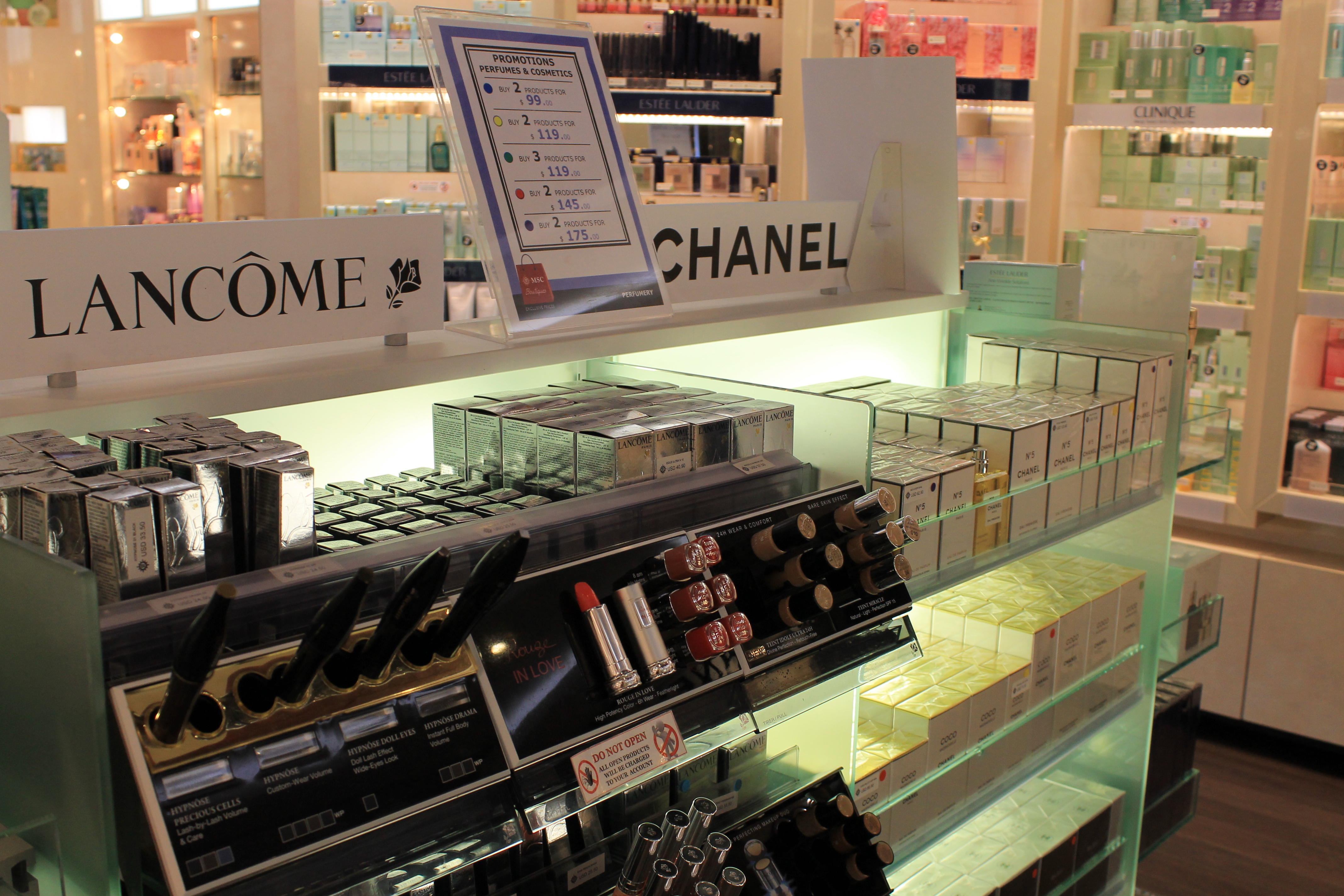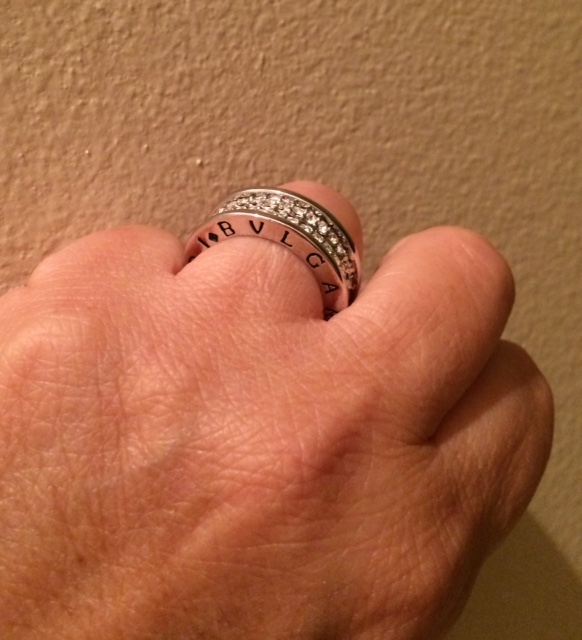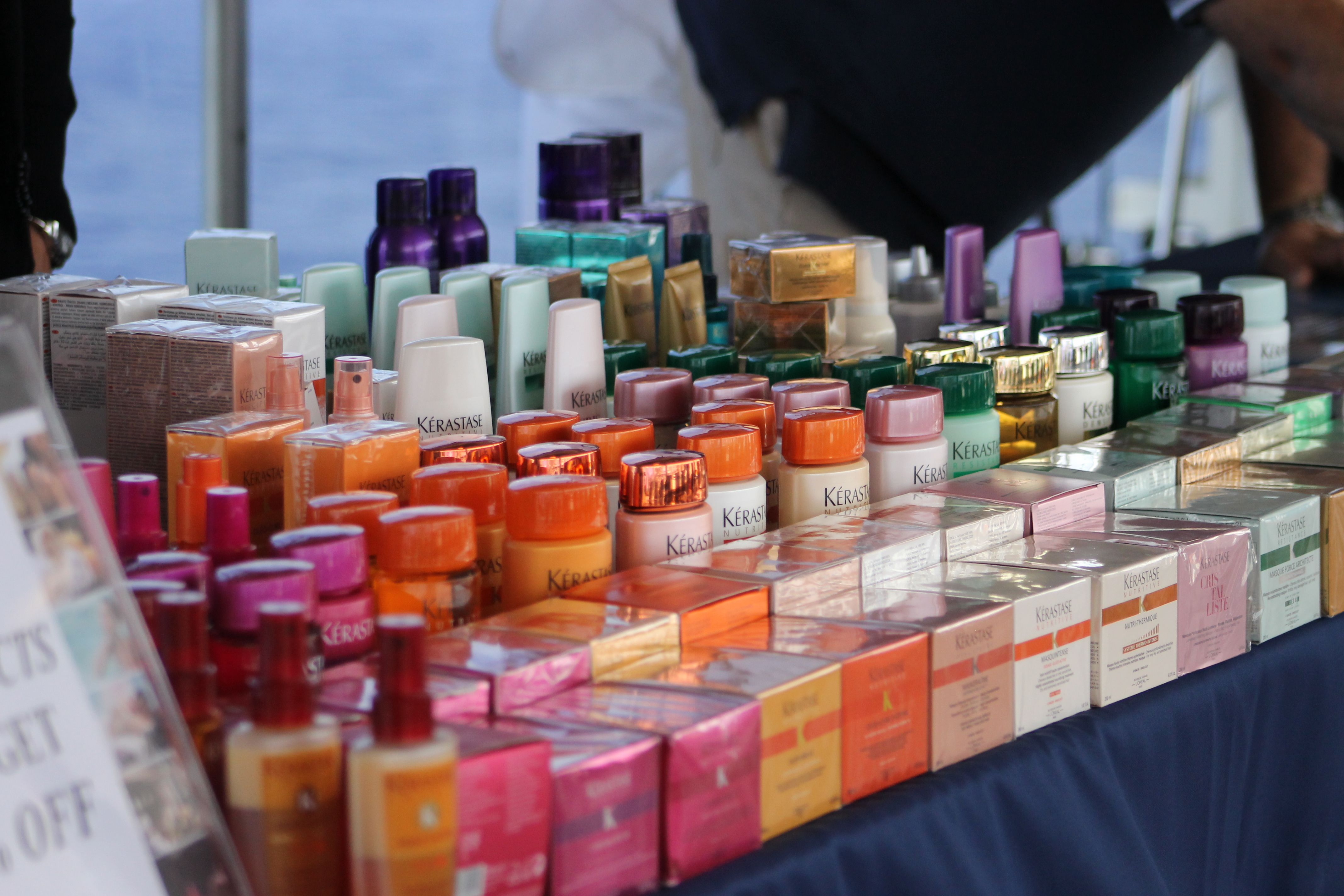 7.  Dance Lessons
From Cha Cha to Mambo there always seems to be dancing on board the Divina. Oh, you'd expect it at night in the clubs (there are 17 bars and lounges on the ship), but in the Piazza or on deck? Absolutely. The dance instructors were patient and I snuck in on a great ballroom class one day and watched the dance teachers glide students across the floor as they learned to waltz.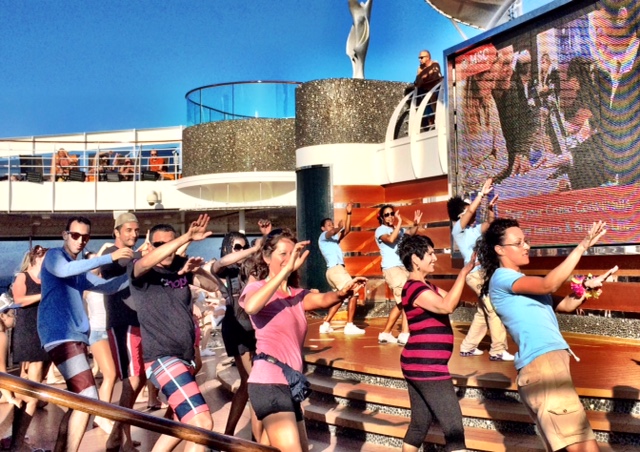 8. The Stage Shows
This is what we came to see….the shows that made the BEST LIST over all other lines, including the award winning Starwalker tribute to Michael Jackson. I loved Frank Forever, with singers and dancers who stole my heart. It's so difficult to choose a favorite, acrobats, dancers, singers, opera….each night brought an entirely different show.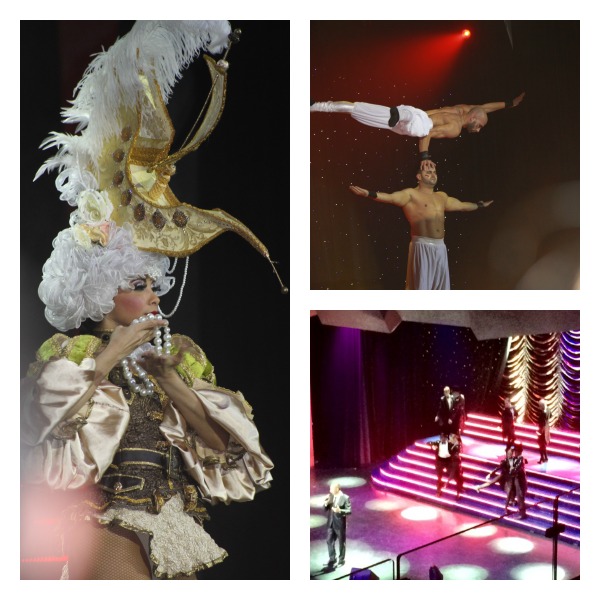 You'll find MUCH more to see and do on the MSC Divina. Coming soon – exploring San Juan, Grand Turk and St Maarten, a visit to the Aurea Spa, and some of the BEST food at sea.
More MSC Divina
DETAILS 
Website: MSC USA
To book an MSC vacation contact your travel advisor or call 877-665-4655