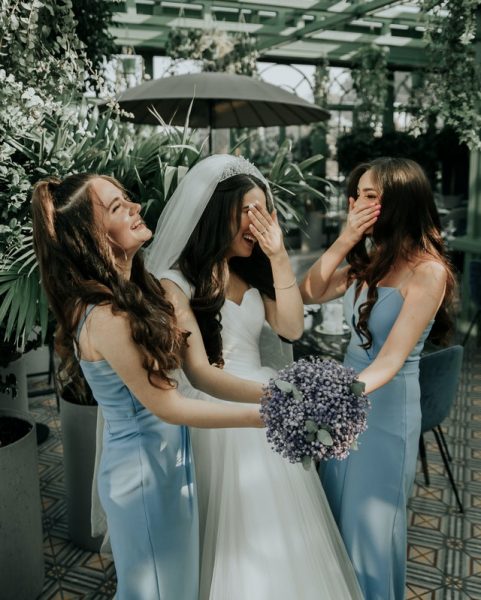 Your bridal party is comprised of the people you hold closest to your heart. They are friends and family members that you want standing by your side on your wedding day. The bridal party also plays a significant role in ensuring that your day goes off without a hitch. As such, it's only fitting to show your appreciation. Other than saying thanks, most couples opt to purchase gifts to let their bridal party know just how grateful they are for their services.
If you haven't given any thought to what you'll give, perhaps these luxury gift ideas will provide inspiration. 
Groomsmen Gift Ideas
What do you give your best man, ring bearer, or your father for partaking in your wedding day celebration? Here are a few suggestions they can appreciate. 
Watches –

watches are a timeless piece of jewelry to give to men of any age. They're not only the perfect accessory for wedding attire, but they're staples for just about any wardrobe. While a ringer bearer might appreciate a watch with a cartoon character or superhero theme, older groomsmen would love receiving an

IWC mens watch

. You can purchase the same watches for everyone or personalize them by style and adding engraved messages on the back. 
Tie Sets –

While the groomsmen are often responsible for purchasing their own suits or tuxedos for the wedding, you can help them out and say thanks by giving them tie sets. You can find lavish tie and handkerchief sets that match your wedding theme and decor. 
Dress Socks –

Socks are necessary accessories for wedding day attire. The fashion trend for groomsmen has changed dramatically as more men opt to wear colorful socks with patterns and designs. Why not give thanks to your groomsmen with customized socks they can wear to the wedding and other special events? 
Cufflinks and Tie Clips –

If you want to get your groomsmen a luxury gift they can appreciate, you can't go wrong with cufflinks and tie clips. You can opt for varying styles and designs or keep things uniform. You can also have these items engraved so they'll never forget this special day and the significant role they played. 
Bridesmaids Gift Ideas
Now that you've taken care of the groomsmen, what types of gifts will you purchase for your bridesmaids like your best friend, mother, sisters, or daughters? Continue reading for suggestions: 
Jewelry –

Let's face it, there's likely no occasion where jewelry isn't a good gift for women. You can buy your bridesmaids anything from earrings and necklace sets to bracelets and brooches. 
Hair Accessories –

No matter how you want your bridesmaids' hair to look, adding a few

accessories

can enhance the style for your wedding. You can buy beaded, pearl, diamond, or bedazzled headbands, clips, ponytail holders, or flowers for your bridesmaids. 
Mani And Pedi –

Having nice nails for the wedding is a must. Since your bridesmaids have to pay for their own dresses, why not help cut their costs by paying for the manicure and pedicure? You can make a day of it and have everyone get their hands and feet done at the same time. Allow a bit of creativity and personalization by allowing your bridesmaids to choose their own colors and designs. 
The Gift Of Experience
When giving thanks to your bridal party, you're not limited to physical gifts. There's also the option to provide them with an experience. You can plan a mini-vacation, host a special lunch or dinner at your home, or plan an event-filled day (attend a sporting event, have a spa day, visit a winery, take a city tour, etc.). The time you guys spend with each other will last a lifetime. 
When it comes to wedding planning, most couples remember the importance of exchanging gifts as a couple and sending out thank you notes to guests, but many forget the bridesmaids and groomsmen. Your bridal party are essential players in your wedding. It's only right that you want to let them know you appreciate them being there for you during this special moment in your life. The above luxury gift ideas can symbolize a small token of your gratitude.