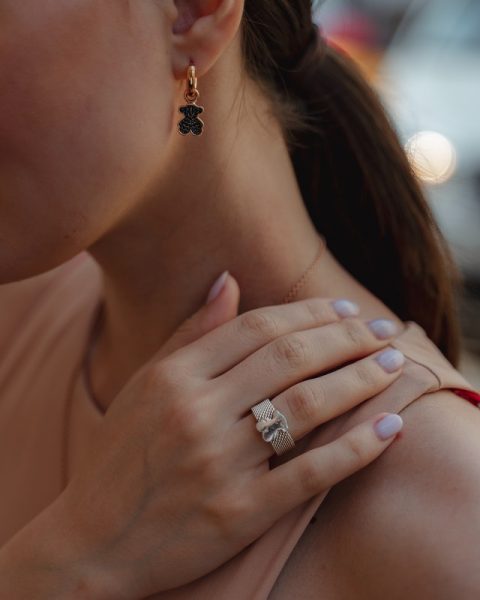 Finally, you are getting married to the love of your life. You have selected the best venue. The menu is mouth-watering. Your wedding dress is ready. The wedding cards are very elegant. The theme is fantastic. The decoration is dreamy. You have shopped for your honeymoon wardrobe and even decided on the poses for your honeymoon photos. But amidst all the hullabaloo of the wedding preparations, are you forgetting something? 
Let us help you remember. You would certainly love the idea of exchanging wedding gifts with your partner on your first night. 
If you haven't thought of anything yet, we have got you covered. Scroll down to find six superb first-night wedding gifts for your partner.
Timeless Jewelry 
Gifting jewelry might sound like a cliché, but it is one of the finest things you can give to your beloved. 
Gifting jewelry is also the safest option because, firstly, you can never go wrong with fine jewelry. Your partner will love the gift and cherish it for the rest of their life. Secondly, you get an endless number of options to choose from. From diamond bracelets, pendants, and earrings for her to rings, and bracelets for him, options are many. 
Exotic Chocolates 
Dark, white, nutty, liqueur- chocolates are aphrodisiacs. Hence, they are the best gift to exchange on your first night. 
Rich, exotic chocolates are a true indulgence. Make your partner drool over an assorted hamper of exotic chocolates. 
To make it even more special, add some wine. A bottle of expensive wine is all you need to spice things up. 
Wedding Bobbleheads 
Don't want to go with the regular gifting options? Try something customized. 
Customized gifts add more value to your feelings with which you give something to your partner. A personalized touch is all you need to declare your love and fondness to them through your gift. 
When it comes to personalized gifts, what could be better than wedding bobbleheads? They are cool and quirky. 
Put a cuff on special moments of your wedding and make them immortal by molding them into wedding bobbleheads. Your partner is going to love this thoughtful gift. 
Luxury Timepiece
Are you looking for something of value to give your partner on the wedding night? How about a luxury timepiece?
A luxury timepiece is going to put a broad smile on the lips and an unforgettable sparkle in the eyes of your partner. To make your gift more special and personalized, get their name and wedding date engraved on it. 
A Soul-comforting Spa Session 
Your wedding is surely going to put each one of your muscles under strain. Gifting a couple-spa session at a luxury hotel spa is the best way to vent out the stress from your body and spark some romance. 
Couple spa sessions at luxury hotels are all about love, indulgence, and a little kink. All in all, they are the perfect recipe for some playful romance. What else do you need? 
Bubbling Champagne
Raise a toast to your newlywed life. A champagne gift box is a perfect gift for the first night of your wedding. 
Again, you can personalize your gift to make it more special. Select a template, customize it with photos, logos, or text, and create your very special first-night gift for your beloved partner. 
Finally, 
A wedding is the most beautiful union of two souls. These moments are best marked with celebrations and gifts.
Embark on this beautiful journey with these thoughtful first-night wedding gifts for your partner.